The Central Bank of Nigeria (CBN) has launched an online platform for the submission of applications for Microfinance Bank (MFB) operations.
Called the CBN Licencing, Approval and Other Requests Portal (CBN LARP), the apex bank said on Wednesday that individuals or companies will no longer have to manually submit applications to establish microfinance banks (MFB) in Nigeria starting from January 1, 2024.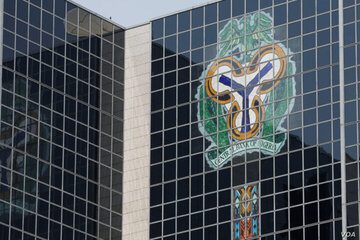 Commencement date for the new CBN LARP Platform
The apex bank in a communique obtained by InfomediaNG, which is signed by its Director of Corporate Communications, Isa Abdulmumin, said beginning from September 25, 2023, applicants for operation of microfinance bank will make parallel submissions: both hardcopy and online applications via the CBN LARP.
End to manual submissions
The bank also sets December 31, 2023, as the deadline to end the parallel submissions, which also means that CBN will no longer accept manual submissions for MFB applications in the country.
Platform to apply for MFB licence in Nigeria
Starting from September 25, 2023, MFB applicants are urged to log on at www.larp.cbn.gov.ng to make online submissions before submitting hardcopy manually.
Consequently, with effect from September 25, 2023, MFB licence applicants are required to submit both hardcopy and online applications (via the CBN LARP) as part of a parallel run. The cover letter submitting the hardcopy application must also note a valid application reference from the online submission to be accepted.

CBN
This also means beginning from January 1, 2024, applications for MFB will be strictly done online.
User guide on microfinance bank application and submission is also available for download on the CBN LARP Platform. It promised to digitize applications for other licences.