Last updated on February 2nd, 2023 at 07:04 pm
Perhaps you're one of those entrepreneurs who started small, launching your own business from your kitchen or garage. If yours has taken off during the past two years, congrats!
However, success can contribute to some new problems, such as a lack of storage space.
If you've outgrown your current storage options (or can't park your vehicle in your garage anymore), it's time to find a solution.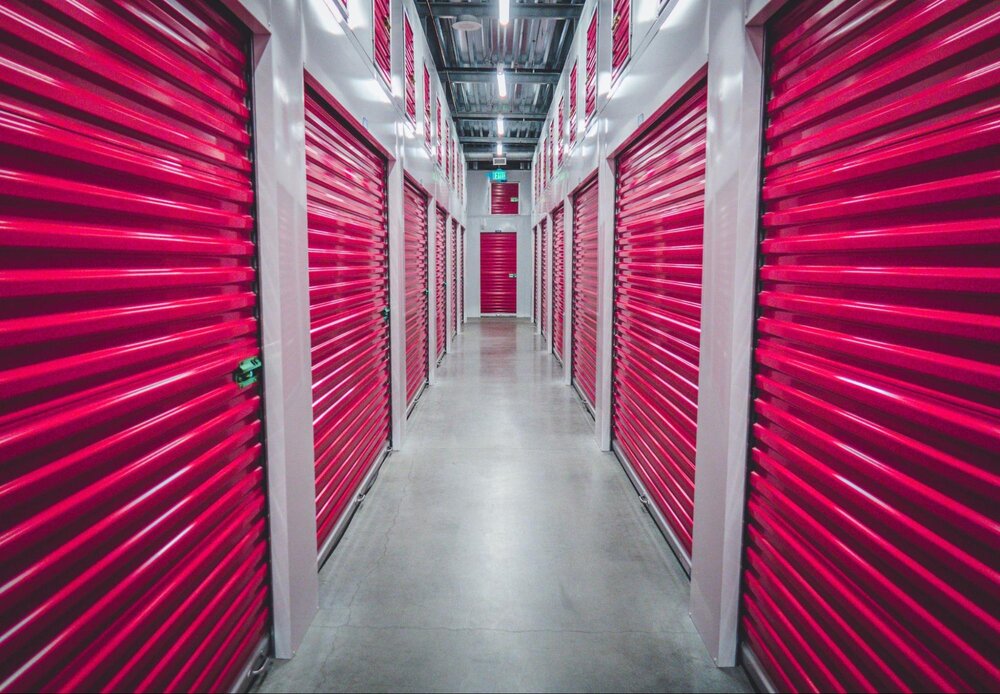 Ideally, you'll find new storage near your office space or home, with access options that enable you to keep delivering your goods and services on time.
If you're concerned about the costs of renting a storage facility, you may have another option, which is to buy a multi-space storage facility or warehouse.
Managed correctly, either type of facility can create a second source of revenue. Also, buying often puts you in a better financial position than leasing, especially as the need for consumer and business storage continues to grow every year.
You'll also be building equity, so if you eventually sell, you may walk away with considerable cash.
Ready to take a closer look? Before you find the right facility, you'll need to apply for financing. And before you do this, you'll want to review your business assets and credit score.
How to Finance Your Purchase
Qualifying guidelines for commercial real estate, including self-storage and warehouse buildings, tend to be similar.
You'll need a minimum 680 credit score and two-year business history.
A 10% down payment may be required.
Ideally, you haven't gone through bankruptcy or foreclosure.
You'll need proof that you're free of tax liens.
If you're confident you can handle the monthly costs of a loan, it's time to review your lending options.
Which Loans Finance Storage Facilities?
Several types of loans are designed to finance specialized purchases. Two are offered by the Small Business Administration (SBA):
1) An SBA 504 loan offers amounts up to $5 million, with fixed-rate terms of 10, 20 or 25 years. You may use your 504 funds to buy, renovate, or even build a self-storage facility.
2) An SBA 7(a) loan offer terms up to 25 years, which helps boost affordability. A standard 7(a) loan may be as high as $5 million, while its smaller "sibling," the 7(a) small loan, can for up to $350,000.
Here are the basic SBA guidelines:
1) You'll need to prove a tangible network of less than $15 million, and operate as a for-profit company.
2) Your average net income for the two years before your SBA application cannot be over $5 million net (after federal taxes are deducted).
3) You'll need to demonstrate the ability to repay the loan.
4) You'll need to prepare and present a business plan for your purchase.
If you prefer to research other financing options for storage facilities, these include conventional and bridge loans.
The Details of Conventional & Bridge Loans
While conventional loans may offer lower rates than SBA products, not all business owners will qualify.
Some lenders ask for up to 35% in equity before approval.
Conventional loans also tend to have a shorter, 5 to 10-year term.
If you've found a bargain-priced storage facility that needs substantial renovations or improvements, a bridge loan may fit your needs.
Since bridge loans offer shorter terms, they often feature a higher interest rate than long-term loans. Collateral may be required.
Now that you're familiar with financing options, it's time to review your management options. In other words: How can you make your purchase profitable?
Making Money From Your Investment
Since you'll be storing your own goods in one or more of the units, you'll want to consider ways to make the remaining units more attractive to locals than your competitors' units.
There are several ways you can do this:
Other methods aren't quite as simple as calling a contractor, but they could give your business an even bigger boost.
If you would like referrals from another local business, contact the owner and offer a storage discount. For example, if you sell residential solar panels, reach out to other "green" businesses.
If you opted to buy a warehouse instead of self-storage, consider subletting small sections to new businesses in your area. While this may offer minimal cash profits, you can build new relationships that can bring you future referrals.
Business owners who need to expand their current inventory storage options may prefer to purchase a smaller self-storage building or warehouse.
By improving the remaining units and offering discounts to possible referral sources, the purchase can provide supplemental income in addition to a growing source of equity.
Author bio: Luke Williams specializes in providing actionable insights into the commercial real estate space for investors, brokers, lessors, and lessees. He covers quarterly market data reports, investment strategies, how-to guides, and top-down perspectives on market movements for MyEListing.com .