Last updated on December 31st, 2022 at 07:15 am
In 2021, over 28 million tourists visited Alabama. They spent $19.6 billion. So, tourism is one of the biggest industries, according to the state's tourism industry economic impact report 2021.
Apart from the tourism industry which represents 8.2% of Alabama's Gross State Product – which was overall production in 2021, including other business opportunities in the Cotton State, there several benefits of doing business in the Yellowhammer State.
Table of Contents
Accessibility
One of the advantages of incorporating a business in Alabama is that you can take advantage of its impressive interconnectedness.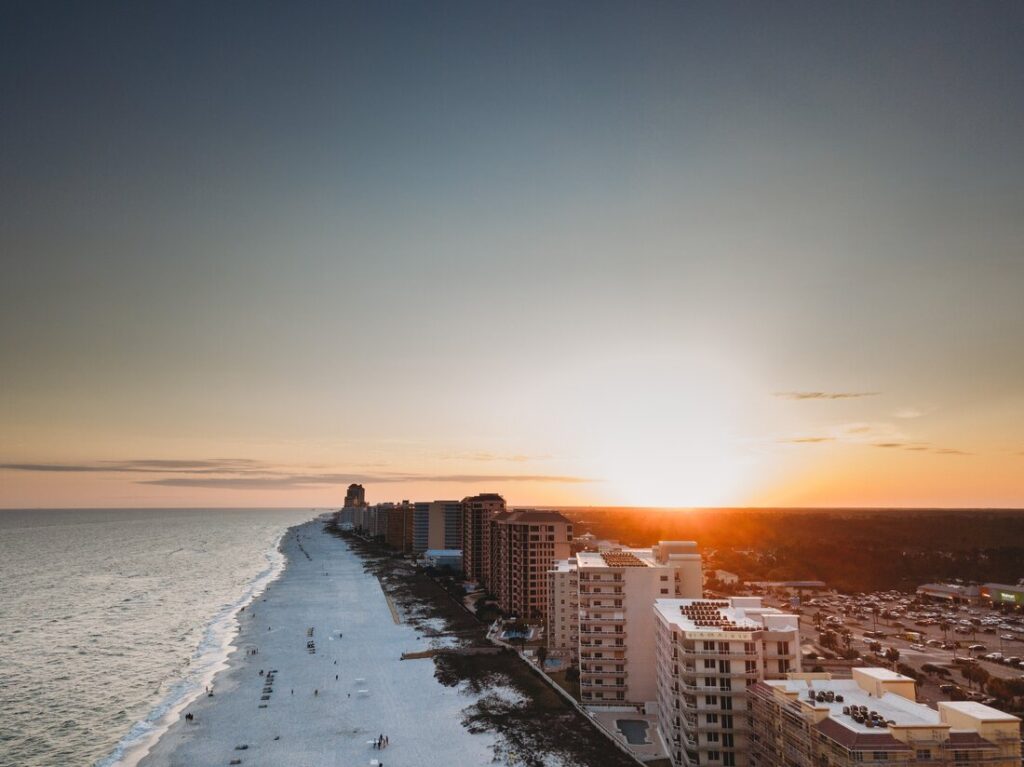 The state is in a very strategic place in the US plus there are several good roads to easily move about. The state has six major interstate highways, and many US highways also pass through it.
You can also use any of its several commercial airports to move from one part of the state to another part of the country.
This is good for certain types of businesses, and it is one of the reasons Alabama is a good choice for investment. It is a state that is easy to access.
Aside from road and air, you can utilize rail to move around also. Additionally, the state can boast of its several ports, including its prominent seawater port – the Port of Mobiles.
A Good Place to Work
Several parts of Alabama might be infested with annoying insects, but it doesn't change the fact that it has a low unemployment rate, as many people are willing to work here.
Many workers in Alabama are from different parts of the world, impacting the economy and workforce system with their different expertise and skills.
The average annual salary for jobs in Alabama is $57,772 per year or an hourly rate of $28, according to salaryexpert.
Generally, workers with the right qualifications don't struggle much to get good jobs in Alabama, since there are numerous employment opportunities in Alabama.
It will be helpful to also know that many workers here are working in management positions in several prominent industries and sectors in the country – such as computing and IT, legal services, transportation and logistics, media, art and design, and so on.
Strong Educational System
There are several schools in Alabama alone – great public primary and secondary schools that have been training many students from their cradle and developmental stages, as supervised by the Alabama State Board of Education.
Additionally, there are many universities in Alabama (both public and private institutions) that adds value to the workforce by training graduates who will be employed by different companies in the state. The University of Alabama alone has over 35,000 students and is one of the best in the country.
Alabama is home to various law schools, pharmacy schools, medical schools, and so on. All of these should point to the great priority given to quality education in this state.
And even if you are considering family friendliness as a factor to determine if you would come over to Alabama, it is really a good step to take.
For those who provide education-related services, the Alabama education system would be an advantage for them to explore.
Several Sectors to Invest In
The economy is broad and there are several sectors in you can put your money on. You can look towards popular options like computing and IT, media, production, hospitality, business and finance, with transportation and logistics.
In Alabama, many companies are already doing well in art and design, or offering legal services, in architecture and engineering, and even agricultural-related.
State-Driven Innovation Culture
The state is not relenting in making known its love for innovation, and its willingness to support businesses that will keep increasing its fortunes.
This is one of the reasons why even big corporations can invest their resources here with ease. For instance, some time ago, Amazon confirmed plans for a fulfilment center in Bessemer that is worth over $320 million, creating more than a thousand full-time jobs in the process.
Big investments of this sort can be introduced into Alabama's economy not only because the state has a talented workforce, but also because of the strategic and supportive roles of the government.
New businesses are always encouraged to join the race of innovation firms adding significant economic impact for the state, as the benefits are mutual.
Here is a state that doesn't hesitate to publicly honor and appreciate exceptional companies operating in Alabama, particularly those focused on superb homegrown products that is a pride of the state.
For instance, some time ago, the current Governor of the state brought several businesses together at a ceremony so they can exhibit their products.
It is exciting to know that important people are watching how you operate, and can willingly give you opportunities to speak at high platforms to push yourself towards more success.
If your business is making nice Alabama-American-made goods that are prominent in different parts of the country, you can be easily applauded publicly by the government to appreciate your efforts.
A Good Place To Live
Like other parts of the United States, Alabama has its own fair share of imperfections and challenges. However, we can focus on its good sides – and it has a lot of them.
You can always explore its natural beauty for quality life – talk about mountains, beaches, valleys, and so on.
It is not surprising that millions of people from different parts of the world come here annually, as it offers a good combination of leisure and convenience.
Aside from the different things available for you to do (including adventurous stuff), there are also several health centers and doctors in different parts of Alabama that will help promote the quality of your life.
Tax incentives
Alabama through the State's Department of Revenue has in place several tax incentives for existing and expanding industries in the state.
For instance, there is up $20 million each year in incentives to qualified production companies in the state. Other incentives include:
Income Tax Capital Credit
Job-Creation Tax Credit
Registered Apprenticeship Program
Investment Tax Credit
Tax Abatements
Apprenticeship Tax Credit among others
Conclusion
Alabama is not just a beautiful state, but it is one with thousands of existing businesses and many business opportunities that have not been fully tapped.
Alabama is a great place to invest if you want to build a great business. It is nice to know that the government is proactive when it comes to partnering with business owners for effectiveness.