Last updated on December 31st, 2022 at 07:14 am
The Aloha State is not just about its lovely islands and rainbows, but it is a habitation that can help investors grow their investments. The state is open to businesses of any type (large or small), even if you want to expand.
With a population of over 1.4 million and 137,328 small businesses in the state which employed 275,076 small business employees as of 2021, investing in Hawaii comes with some benefits.
Table of Contents
Why Invest in Hawaii?
You can consider the great geographic location as well as its multicultural and unique environment. Its cool innovation ecosystem usually attracts innovative businesses, plus the government helps businesses through business-friendly initiatives and resources.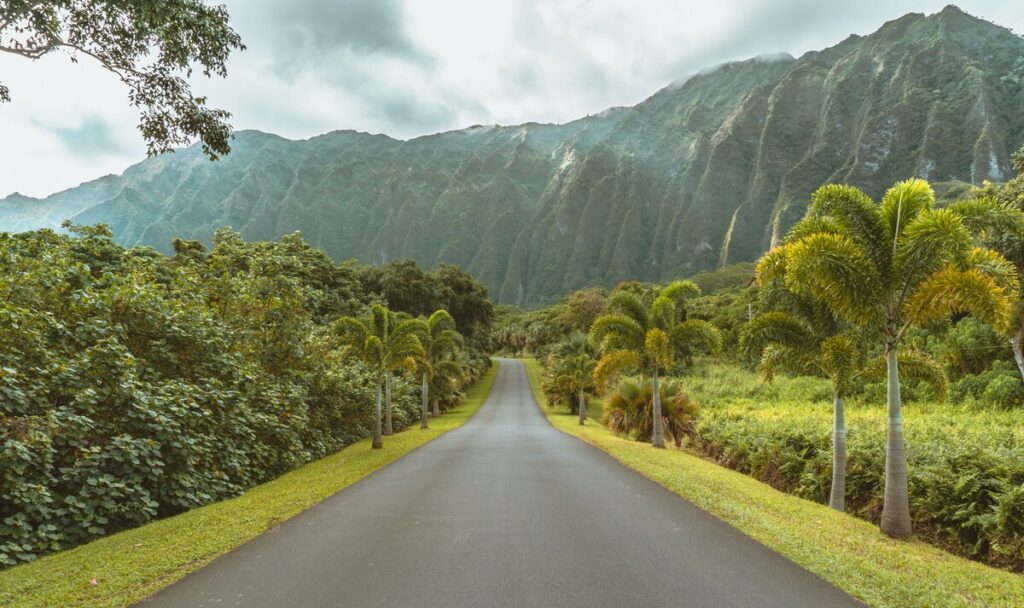 Below are the benefits of incorporating a business in Hawaii
Entrepreneurial-minded
There are hundreds of businesses here already, and many could easily come in due to the palpable entrepreneurial ecosystem available in the state.
There is a formidable entrepreneurial-minded community that will provide adequate support that can be utilized for success in businesses.
It is easy to come across people of like minds who are ready to do all it takes to see you succeed in your business.
As an entrepreneurial-minded community, it is easy to attract quality workers that understand the intricacies of operating a business.
This is one of the secrets of the big guys in the business world – they give entrepreneurial-minded talents opportunities to operate under their brands. Having such people to work with you is bliss for your business.
Its Innovation Ecosystem
The state loves innovation. Innovative businesses can easily settle here since there is an atmosphere that wants you to add your innovative operations to the growth and development of the economy.
In Hawaii, you will easily come across various coworking spaces, formidable accelerators, and innovative initiatives that are really very helpful.
Economy
The economy of Hawaii may not be the best in the U.S, but it is a great one in its own right. The texture of its economy can play a good role in the progress of businesses operating here.
Hawaii's GDP is currently around $96 Billion, with a median income that is around $36,789. Tourism is the most important sector in Hawaii, contributing more to the economy than anything else.
One of the reasons for the low rate of unemployment in the state is because of its success in tourism. A lot of residents are working in this sector and are being properly paid.
Different Sectors Available to Invest
While tourism is prominent in Hawaii, as a business person, you can decide to invest in various sectors and industries in Hawaii.
You can join the trend of creating a business around renewable technology or speciality agriculture since attention is being given to these sectors in Hawaii.
Of course, with the right structures, you can also choose to invest in any other emerging industries and expect good yields.
Strong Banking System
There are already formidable local banks in different parts of Hawaii that keep offering superb banking services and products to the people (the likes of First Hawaiian Bank and Bank of Hawaii).
As a matter of fact, a lot of residents have attached their loyalty to these banks over the years, and the competition is on another level.
The major point is, the banking system is good, and small businesses can benefit a lot from the different features of a good system.
Growing Tech Sector
While the main attention is usually towards tourism due to the geographical location of the state, there is a growing tech sector in Hawaii that is getting good attention also.
If you want to run a business in this sector, you can easily attract adequate help to succeed.
Tax Incentives
One of the major advantages of doing business in Hawaii is because of its tax incentives. For instance, in this state, you won't have to pay taxes on goods manufactured for sale outside of here.
Business Incentives and Initiatives
The state is bent on expanding its economic strides, and the government is actively working with businesses that can play appropriate roles in all of these.
One of the expressions of its proactive efforts is in the area of its business-friendly programs, such as the Hawaii State Trade Expansion Program (HiSTEP), the Hawaii Small Business Innovation Research Program (SBIR), and so on.
Security
Hawaii is definitely not yet the safest place in the United States, but its violent crime rate is lower than the national rate.
The violent crime rate in Hawaii is 2.5 incidents per 1,000 people which is lower than the national rate of 4.0.
The state has the 41st lowest total crime rate in the US, but the government is committed to fighting crime as much as possible.
Skilled Workforce
In spite of its modest population, you will come across a lot of skilled people in Hawaii who can help your business in no small measure. There are structures in place to train workers for relevant skills that can't be obtained at the university.
Profitable Real Estate Investment Destination
Hawaii's property has a higher cost to get into, but property researchers and investors say investing in Hawaii's real estate is worth it because ROI is better than investing in the mainland.
A foreigner can also buy property in Hawaii, but there are strict guidelines that apply. If you only looking for a quiet place to spend your vacation, then you might want to consider owning a property in Aloha State.
Note: If you are not U.S citizen, you cannot use the property as a permanent residence unless you have a green card or a visa, but you can use the property as an investment or a vacation home. Read more about the Hawaiʻi Real Property Tax Law (HARPTA)
Great Weather
Hawaii can boast of great weather that is much better than what is available in several other places in the USA. This is one of the reasons it keeps attracting visitors every now and then. All of these are good for business.
Networking Opportunities
You can take advantage of plenty of them to move ahead in business. For instance, the Chamber of Commerce of Hawaii brings up events in different parts of the state that provides networking opportunities to small entrepreneurs.
The Hawaii Venture Capital Association
You can get funding from these guys to scale your business. There are sponsored monthly events spotlighting local businesses and trying to deal with what they desire to see sorted.
General Support
The government is always ready to support small businesses. You simply need to approach the right officials and let them know how they can come in, and you will be amazed at the level of assistance that will be offered.
By area, Hawaii is among the top 10 smallest states in the U.S, it has 10,932 sq mi or 28,313 sq.km, but this doesn't stop business-minded individuals from exploring business opportunities in the state.
Conclusion
While Hawaii is not the best state to invest in, you can join the plethora of businesses already doing fine here as an investor because of the aforementioned advantages of investing the Aloha State.
Further reading: