Last updated on February 5th, 2023 at 12:50 am
Controversy isn't strange to Elon Musk, the World's wealthiest man and the new owner of the microblogging platform Twitter.
His determination to be the sole owner of Twitter began when he started buying Twitter shares and later became the largest shareholder of the social media platform in April 2022 with a 9.1% ownership stake.
The sole ownership rolled on April 14, 2022, placing $44 billion on the microblogging platform, but the deal was ravaged by lawsuits until October 27, 2022, when the deal finally came through.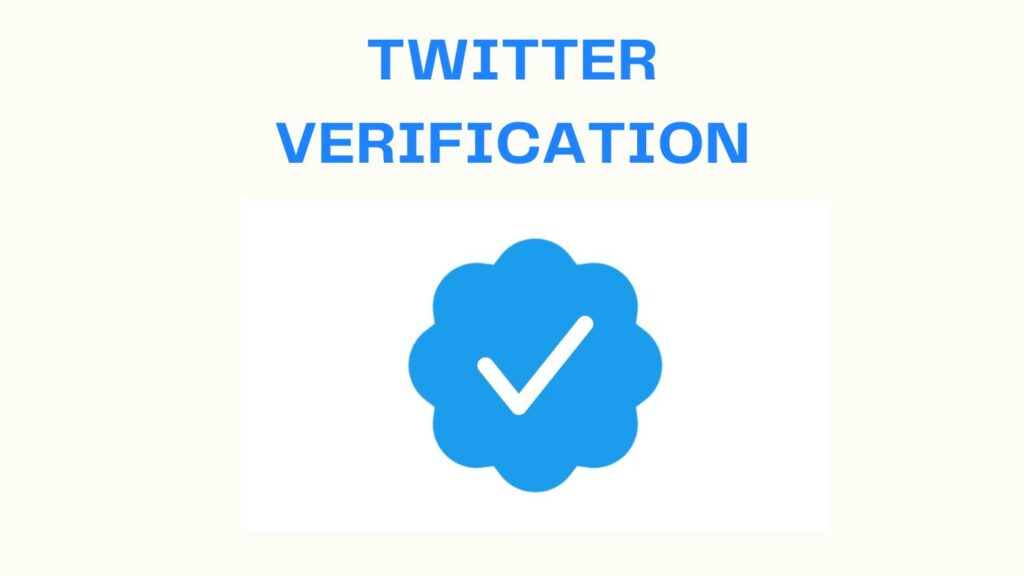 Musk's first tweet on October 28, 2022, after the acquisition was, "the bird is freed" and quickly followed by "let the good times roll" and fired top executives of the firm a few hours later.
Despite the back-and-forth lawsuit that surrounded the acquisition of the microblogging platform, he finally took charge on October 28, 2022, issuing a statement that handles with the blue tick would pay $20 monthly to maintain their verification blue tick.
Musk's statement garnered a barrage of backlashes, but instead of backing down, the CEO of Tesla, an electric vehicle manufacturing company, cut the price to $8 per month.
The action of the founder of Starlink satellite speed has raised a lot of questions as to how much Elon Musk plans to make from Twitter Verification Charges.
How many verified accounts are on Twitter?
Although there are contracting numbers online as to the total number of blue checkmark verification, Felix Richter of Stista.com says Twitter has more than 424,000 verified accounts that are easily identified by the blue tick.
By that figure, Musk could be generating at least $3,392,000 USD in 30-day in revenue from the existing verified handles on the social medial platform.
If things went as planned, the Tesla CEO could be making at least $40,704,000 per year in revenue from Twitter verified accounts.
If he relaxes the verification process, the world might see hundreds of verified accounts in the coming days provided they are ready to budget $96 USD per year to keep a Twitter blue-tick.
There are 396.5 million users on Twitter worldwide. Out of that number, thesocialshepherd.com says the platform has a huge number of loyal users with 206 million daily active users.
Timeline of the blue check
| | |
| --- | --- |
| Year | Number of verified accounts (approximate) |
| 2010 | 5,000 |
| 2014 | 116,000 |
| 2018 | 311,000 |
| 2022 | 424,000 |
Source: statista.com
But there are concerns over what the new policies might bring to the platform and he isn't relenting on triggering more outbursts through his tweets.
"Musk needs $8 to turn a profit?"
Among hundreds of journalists and celebrities that have criticized the new development are Luke Zaleski and Randi Mayem Singer.
Randi, the American screenwriter, who is famous for the 20th Century Fox blockbuster comedy Mrs. Doubtfire, described Musk's move as a systematic way of turning Twitter into paid subscription social medial platform.
"So, you'll just magically figure out who is who they say they are and who is impersonating someone? Did you even ask any of those people you fired exactly how identities were verified? You're not rolling out "widespread verification" – you're merely rolling out PAID SUBSCRIPTIONS."

@rmayemsinger
As the chaos continued, the Legal Affairs Editor at GQ Magazine Luke Zaleski berated the new Sole director of Twitter not only for what the verification process might cause but also for firing more than 3,000 Twitter workers.
Luke tweeted:
"Wait. I'm going to lose my blue checkmark—which isn't real and means I'm a cuck and fake news and a bot who works for China and liberals and Soros and the world bank and i can't be believed and I'm an anti-Trump beta who's paid to lie—if I don't give a MAGAbillionaire $8 a month?"
On the sacking of staff, he said, "$220 billion man who just fired 3700 Americans needs your $8 to turn a profit. Can you spare the price of one cup of coffee to help a billionaire sell your free speech back to you?"
Brief History of Twitter Verified Accounts
Twitter made public its plan to roll out verified accounts on Saturday, June 6, 2009, after St. Louis Cardinals manager Tony La Russa instituted a lawsuit against Twitter for allowing an account to impersonate him on the microblogging platform.
To avoid the issue of impersonation and clarifications on parody accounts, Twitter began the verification process for public officials, public agencies and ministries of government, business brands, famous artists, athletes, and famous individuals among others.
And in May 2021, the social media firm relaunched its verification program, setting transparent guidelines for applicants.
"The blue badge is one of the ways we help people distinguish the authenticity of accounts that are of high public interest.

"It gives people on Twitter more context about who they're having conversations with so they can determine if it's trustworthy, which our research has shown leads to healthier, more informed conversations".

the companied said in a blog post in 2021
But it seems Musk is changing the direction of the verification process by possibly increasing the number of verified accounts which in turn will turn in revenue, a larger part of the revenue would be channelled to pay Twitter content creators, he said.
Musk's Policies about Twitter verification
Since taking over, he had tweeted hundreds of times, promising his critics their backlashes would not deter him from backing down. "Trash me all day, but it'll cost $8", he said.
But those who will like to continue using Twitter will also have to abide by Musk's new policies about the subscription and the use of the account, regarding the name change and all of that.
For those who randomly change their name, the World's richest man warned they could temporarily lose verification checkmarks.
So, how will Twitter's verification system work moving forward?
Details of the new verification are yet to emerge at the time of publication, but he has been giving an insight on the direction the new verification policy will take.
In a series of tweets, Musk, worth $220 billion USD said:
1) Widespread verification will democratize journalism & empower the voice of the people
2) Going forward, any Twitter handles engaging in impersonation without clearly specifying "parody" will be permanently suspended.
3) Any name change at all will cause temporary loss of verified checkmark
4) There won't be any form of warning for any account that violates the new policy.
"Previously, we issued a warning before suspension, but now that we are rolling out widespread verification, there will be no warning," he tweeted.

@elonmusk
Final thought:
Following his November 5, 2022 tweet of plans to "add the ability to attach long-form text to tweets" and creator monetization for all forms of content, what's Twitter's new direction?
If Musk plans to generate $3,392,000 USD per month from the verification process, how much of the revenue goes into paying content creators on the microblogging platform?
For how long would Musk be able to maintain the Twitter verification subscription process? The drama has just begun to unfold.