Statistics from the U.S. Small Business Administration's Office of Advocacy revealed that there are over 1 million small businesses in Georgia (United States) providing different forms of job opportunities for residents in the state.
While several big organizations are doing well in Georgia as rightly expected, small businesses make up over 98% of all commercial ventures in The Peach State.
This is realistic due to the dynamics of the state – its diverse geography and varied industries in particular. What are the advantages of investing in Georgia, one of the 50 U.S states?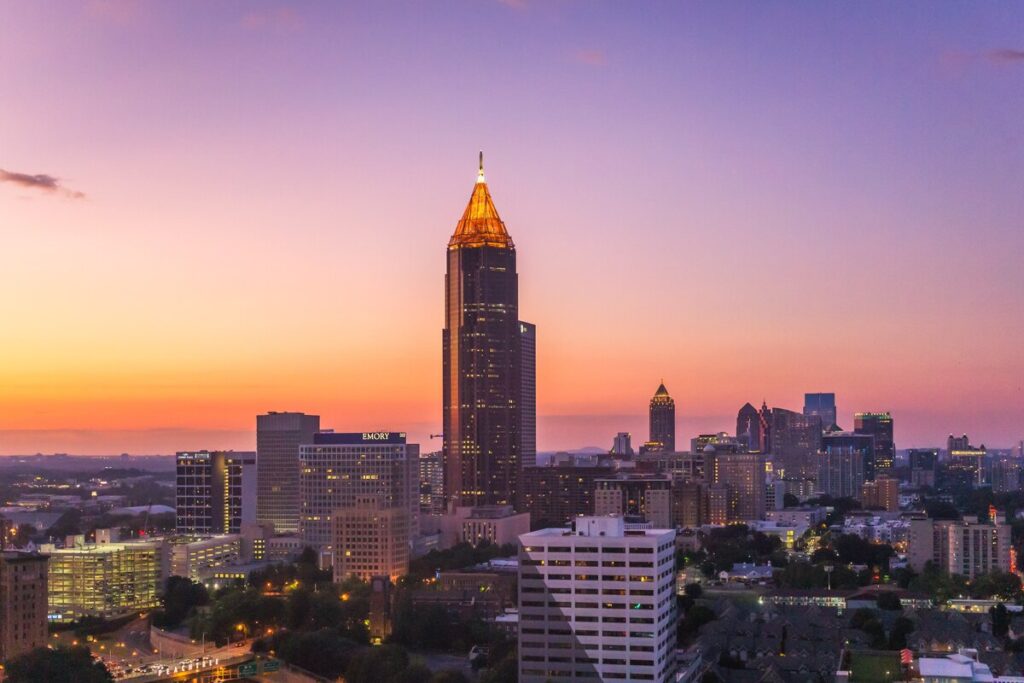 Georgia's Economic and Business Landscape
Understanding the economic and business landscape of the state is good for helping you decide if you want to invest here or not.
The Bureau of Economic Analysis made it known that Georgia's real Gross State Product (similar to GDP of a country) is over $683 billion, and it keeps witnessing yearly healthy growth.
Additionally, since 2011, the unemployment rate in the state keeps depleting, which is an indicator of a healthy economic landscape.
Companies are confident about operating in Georgia and are giving more people different opportunities to thrive in different exciting careers, particularly those revolving around technology.
Supportive Communities and Networking
One of the core benefits attached to incorporating a business in Georgia revolves around customer loyalty.
Once you are good with what you do, you can benefit from constant patronage from many of your customers in Georgia.
Additionally, many formidable networking organizations are spread in different parts of the state, connecting business owners with the necessary stakeholders they need to maximize themselves – such as accelerators, mentors, and so on.
One such is the Entrepreneurs' Organization (EO). With a strong structure in place already (it has been around for many years), the organization has been a prominent pillar of support for several businesses.
Such networking organizations usually have an incubator and accelerator that connects you with experts that will help you grow your revenue and maximize your efforts in business.
It doesn't matter what your interests are, there are networking organizations in Georgia that are well-structured in your path.
For instance, if you are a woman entrepreneur, there are organizations designed to support you, such as Startup Chicks.
Business-friendly Regulations and Taxes
Business owners tend to avoid places with inconsiderate heavy taxation because it can be very frustrating to their efforts. But things are pretty cool in Georgia in this regard.
While there are different government agencies you should be ready to engage as a business person, you should expect a very smooth experience when it comes to establishing your business in Georgia. The state levies a 5.75% personal income tax as well as a corporate tax rate for C-corps which is similar.
We should also note that in Georgia, the sales tax is pegged at 4 percent, while there are also varied ones at the various counties in the state which are still considerate.
The state generally provides numerous tax credits for new or growing businesses. For instance, there is the Job Tax Credit for new businesses revolving around telecommunications, manufacturing, research, broadcasting, tourism, processing, and warehousing.
There is also the Port Tax Credit Bonus that was put in place for young businesses in the state should they desire to import or export through a port in Georgia by at least ten per cent over the previous year.
If you are looking for a U.S state with business incentives to boost your business growth, I think you should underrate Georgia in this regard.
The State of Georgia knows the impact of small businesses on its economic growth and development that's why the business incentives in the state are in place to boost the growth of existing businesses and to motivate the new ones.
Diverse Geography that Supports a Variety of Industries
The state can boast of diverse geography that ensures an appropriate environment for its core industries, and you can benefit from this irrespective of what sector you are passionate about.
In Georgia (as things stand now), the core economic activity areas revolve around aerospace, tech, and agricultural industries (although film and TV production is also becoming more prominent in the state).
A lot of small businesses are operating in the tech realm, in different counties. For instance, while Atlanta is a prominent tech hub in Georgia (it houses some big guys like Microsoft and Google), many tech startups are spreading across the state too.
In the same vein, agriculture is flourishing in several parts of Georgia, contributing over $69 billion to the economy annually.
Agribusiness is on an impressive level today courtesy of technology since innovative entrepreneurs are taking advantage of technology to operate their businesses and increase yields.
Competitive Labor Market
The state records a low unemployment rate of 3.1%. This is very healthy in different ramifications, particularly as far as the economy is concerned.
Since a whole lot of residents in the state are employed, they have the means to patronize your products and services.
However, on the other hand, since a lot of workers in Georgia are gainfully employed, it means you may have to struggle to get some big shots to work for you.
It was made known that the state is witnessing a shortage in skilled labor in technical trades, although the government is putting in place structures to get this rectified.
For instance, the state has put in place something called the High Demand Career Initiative. With this structure, high school students in Georgia can get a full scholarship to get certifications in scarce positions and roles – like welders and medical technicians.
This is one of the several ways the state has shown its commitment to helping businesses flourish within its boundaries.
Challenges businesses face in Georgia
Regardless of how fantastic it is to incorporate a business in Georgia, the Peach State is also a peculiar problem.
For instance, some entrepreneurs complained that it can be a hassle to file sales-tax information with Georgia every month, although this is majorly dependent on the type of business you are running.
Final thought:
Investors can do well in Georgia with the right structures in place. There are several big commercial organizations here flourishing in their different industries – the likes of Home Depot, Coca-Cola, Delta Air Lines, and so on.
However, around 99 per cent of the businesses operating in the state are small and medium-sized enterprises that have provided good opportunities for a lot of residents and are the backbone of the state's economy.
If you need seed capital as a startup, you can consider meeting several angel investors in the state.
There are also various venture capitalists in different parts of Georgia that can help you with huge investments to scale your business.
However, you must be proactive when it comes to adequate preparedness and connecting with the right people.
Finally, you can invest in Georgia because of its economic and business landscape, supportive communities and networking, business-friendly regulations and taxes, diverse geography that supports a variety of industries, and others.
References:
April Lentini (August 30, 2016). "Tax Incentives for Georgia Businesses". georgia.gov
Adam Uzialko (Aug 12, 2022). "Guide to Starting a Business in Georgia". businessnewsdaily.com
Georgia Farm Bureau. "About Georgia Agriculture". gfb.org