Idaho is nicknamed "The Gem State" because of its abundance of rare minerals. But the state is also a gem when it comes to the number of business opportunities that can be explored by individuals.
For instance, its enviable economic climate, cheap taxes, and well-developed infrastructure are some of the reasons entrepreneurs might want to pick Idaho as their investment destination.
A common question among aspiring business owners in Idaho is, "What is the best business to start in Idaho?"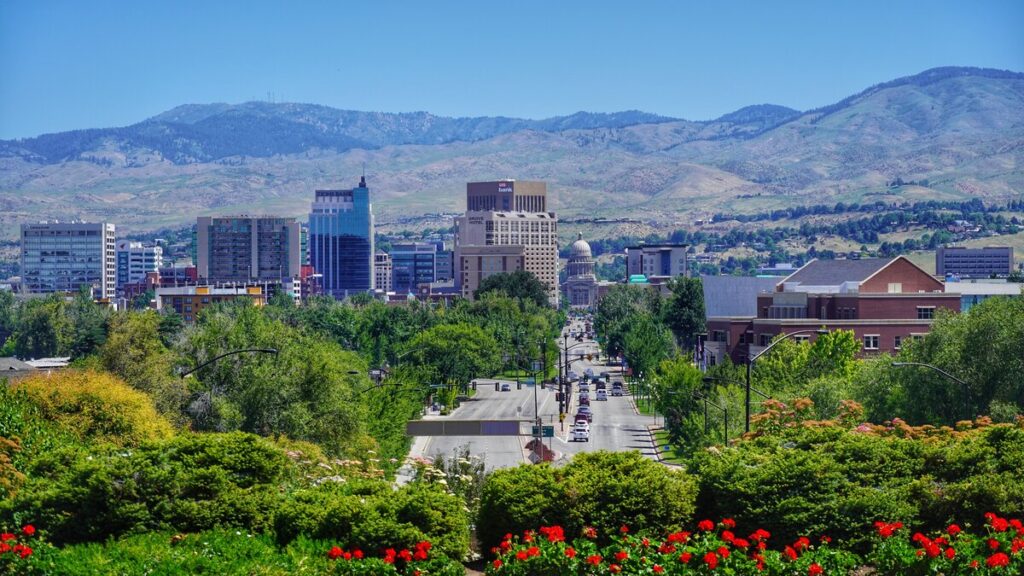 Although this post provides some excellent inspiration, you may get started on your own by considering what you're good at and what you're naturally gifted at, if you're going to start a business, below are some business ideas for you:
Food Processing Company
Since Idaho is known as the "Potato State," and produces a big number of potatoes each year, you may use this to your advantage by opening a potato processing business.
The primary ingredient, potatoes, are available at a fraction of the cost of what they would be in other parts of the United States.
But while Idaho is known for its potato processing, the state also offers opportunities to process a wide variety of other foods at reasonable costs.
Plumbing Business
Plumbing services and plumbers are in high demand in the Gem State of Idaho. There is a shortage of qualified plumbers in the state. As it turns out, Idaho is a great place to start a plumbing-related business.
Energy
Energy prices in Idaho are 20% lower than the national average. That's because state officials are committed to expanding and boosting access to renewable energy.
In addition, the energy industry in Idaho has the highest average annual earnings of any other Idaho industry, at $91,000.
This could be the perfect industry for a startup if you're a technical person who enjoys management and collaborating with the government.
Wood Products Business
A business license is needed if you plan on starting your own Wood Products enterprise. There is a lower initial investment needed to launch a wood production business in Idaho than there would be in other states.
Electronics and Computers Retailing
When it comes to American electronics and computer production, Idaho is a prominent player. Boise, Idaho is home to both Hewlett-Packard and Micron Technology. Micron Technology is a leading producer of dynamic random-access memory (DRAM).
You may save a lot of money on gadgets, laptops, printers, and more if you shop in Idaho. Perhaps you should use this to your advantage and open up shop. Because of the low prices in Idaho, you may decide to start selling your wares abroad.
If you have the capital base to go big, you connect with consumers of this product by shipping directly electronic products to them.
Real Estate
The homeownership rate in Idaho is 71.4. Investing in Idaho's real estate is a smart choice for the economic expansion of the state, thanks to the government of the state for putting in place a number of incentives to boost the morale of the existing entrepreneur and aspiring ones.
Prospective real estate agents are required to demonstrate competence by passing a written examination.
But if you're not interested in becoming a licensed real estate agent, you can still work in the industry in a variety of other capacities, such as investing or offering rental-related services.
Potatoes Farming
One-third of the U.S potato production comes from The Gen State. Available data on the state's Department of Agriculture (agri.idaho.gov), more than 300,000 acres are used for potato farming.
So, what business opportunities does this portend for residents who are not farmers, but want to explore start something around the value chain?
Due to their superior quality, Idaho potatoes are in high demand, potato distribution is one best business ideas in Idaho.
Thankfully, The Potato State shares boundaries with British Columbia, a Canadian province, to the north and the U.S. states of Montana and Wyoming, Utah, Nevada, Oregon and Washington.
Idaho shares boundaries with the British Columbia, a Canadian province, to the north and the U.S. states of Montana and Wyoming, Utah, Nevada, Oregon and Washington.
Rug Cleaning Business
One such business that can be started with little money that is successful in Idaho is a rug cleaning service.
Get yourself a vacuum, a brush, and the cleaning supplies you'll need to get started in this business. If you're just starting out in this line of work, you should print out some flyers and take them door to door to drum up some business.
Liquor Bar and Assorted Wine Store
Liquor bar and wine shop startup is another lucrative business option in Idaho. All you have to do to keep getting regulars in your bar is make it a comfortable and secure environment for them.
Outdoor Recreation
The natural outdoors of Idaho is a major selling point for the state. Maybe you could sell outdoor gear, develop outdoor recreation technology, or offer guided outdoor activities like hiking or fishing.
The outdoor recreation industry in Idaho is expected to grow by 67.6 per cent over the next decade, making the state a great option for the adventurous entrepreneur.
Conclusion
Though it's sometimes referred to as the "Potato State," Idaho is the 14th largest state by area, so there are a lot of pieces of land for you to explore.
The state's advanced technology and science infrastructure allow manufacturers to lower their production costs and better compete globally.
There are many small business opportunities in Idaho, the aforementioned ones are profitable. Some of them require huge capital, but there will always be services that can be rendered around businesses that require a lot of capital.
In case you want a sort of inspiration, the Gem State is one of the top happiest states in the United States, according to HouseFresh research.