Starting a business in Ohio comes with a lot benefits because of the long-standing track record of the state in the manufacturing sector.
The stats are there to guide an aspiring business owner in the Buckeye State. For instance, by the estimates of the International Monetary Fund in 2017, Ohio's economy with a $656.19 billion GDP would be ahead of that of Argentina if the state were a country.
It is on record that Ohio is the third largest manufacturing state in the United States after the Golden State (California) and Lone Star State (Texas). 12.6% of the state's 5,883,960 labour workforce is dedicated to manufacturing.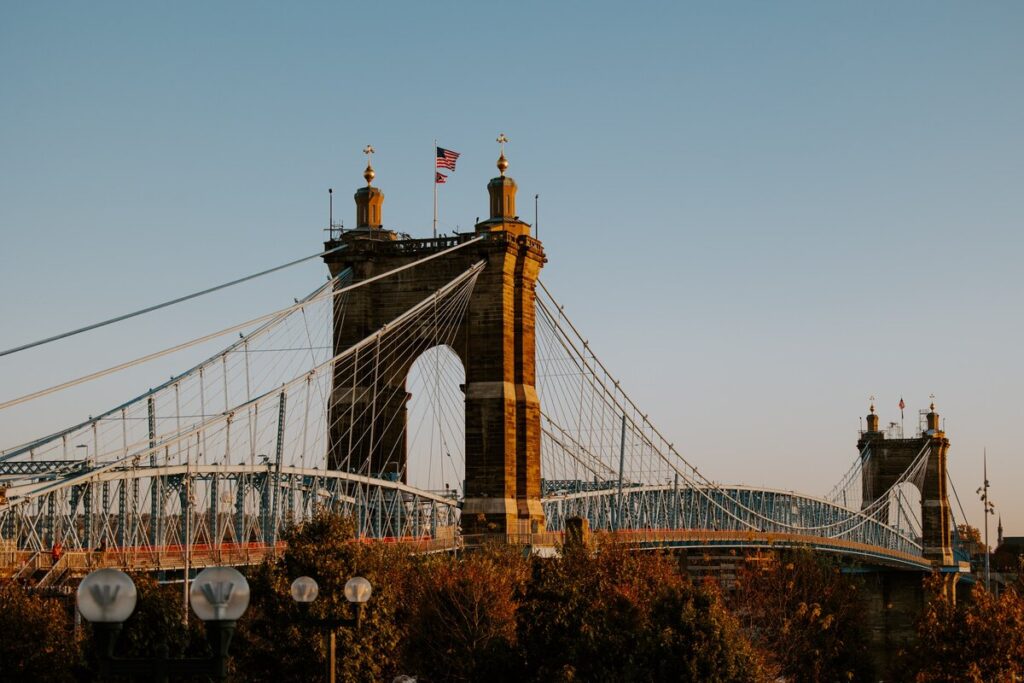 With Ohio's resourceful economy and being the 6th best state for an opportunity according to U.S News, there are some small and capital-intensive businesses that will flourish better than the others in the state.
Waste management
According to Manufacturers' News Inc. (MNI), Ohio is home to 15,326 manufacturing firms that employ at least 890,926 workers.
The quantity of waste that will be generated daily by the companies in the Buckeye State is a huge business opportunity.
These companies need a waste management company to help them handle the waste so that they can concentrate on their main production.
By the concentration of the companies, the top cities where waste management will be more profitable are Cincinnati where GE Aviation Systems, LLC and The Procter & Gamble Co. are located; Columbus where Bath & Body Works, Inc is based; and Cleveland where The Lincoln Electric Co. is located. Other promising cities in Ohio for waste management are Marysville, Toledo, Solon, Anna, and Clyde.
Film Production
Ohio in 2009 set in motion the plan to build a strong film industry by introducing the Ohio Motion Picture Tax Credit to provide a refundable tax credit of 30% on production cast and crew wages.
If you plan to start a film production company that focuses on documentaries and video games, Ohio might just be the right location for you.
Pharmaceutical product distribution
Ohio is home to some pharmacy chains including Discount Drug Mart Inc., this is a business opportunity for someone who wants to start distribution of medical products, and health and beauty products.
You don't really need to have millions of US dollars to start distributing medical products in Ohio. Strategy is all you need, take orders from people and taking delivery for them would be a good start for you.
Education Services
In terms of economic impact, the University System of Ohio which comprises of the University of Cincinnati and Kent State University is huge.
For instance, Kent State University is said to have contributed a $1.9 billion economic impact in Northeast Ohio, according to 2010 data.
The record of the state in higher education attracts approximately 6,731 international students that came to study in the U.S. in 2019.
Apart from the number of international students who are already in Ohio, thousands of others are right in their country searching for useful information on how they get admission to Ohio-based universities.
If you have enough information about admission criteria in these universities, you can make them available to intending international students who need them for a service fee.
You can take a step further in this line, by starting an education blog exclusively for aspiring students in Ohio-based higher institutions.
Agriculture products distribution business
2018 data shows that there were 75,462 farms in Ohio. The farms and other agriculture companies were responsible for at least $124 billion in economic output.
The state of Ohio is a leader in many agricultural products including Swiss cheese, ranking as a number among the 50 U.S states; in egg production, the state is ranked third. It is also the third producer of tomatoes.
The business opportunities in agriculture in Ohio are large so you can set up a distribution business around these products to serve the domestic needs of many homes that might have the time to shop. Home delivery would be your best in this kind of business.
Horticulture business
Ohioans love nature, they love flowers, no wonder it's very rare to find a home in the state without a garden.
The potential in starting a horticulture business is due to the fact that there are 5,269,638 housing units in the state as of July 2021, according to the U.S Census Bureau.
So, be sure of year-round business/service patronage from residents. Residents with existing gardens would require the service of garden maintenance personnel.
Research consultancy service
Wondering how you can earn a living by setting up a research firm? Being home to thousands of companies, there is a huge market for researchers.
All the companies in the state are data-driven. For instance, $5.9 billion was spent on Research and Development (R&D) in 2015.
And every year, Ohio receives millions of US dollars for R & D while companies commit billions of dollars every year for research.
Data is life to companies in Ohio if they could spend over 8 billion USD for research in 2019. You can provide data on health-related production. You can also a research consultant to companies.
Cost of starting a consulting business: It ranges from $15K to $50K
Set up an insurance firm
A growing number of companies in the Buckeye State means there is a market for insurance companies.
According to Insurance Information Institute, there are 258 domestic insurance firms in Ohio as of 2020 while all insurance companies that had a presence in the state were 1,822.
This number might not be enough to cater for the needs of the more than 15,000 manufacturing companies in the state.
Why not start providing insurance services to companies and individuals who might want to insure their properties or assets?
Cost: between $5,000 to $10,000 will be enough to start a small insurance firm in Ohio. A bigger one may require between $50,000 to $100,000.
Property rental service
As of 2020, the population of Ohio was 11,799,448. Investors keep moving into the state to benefit from its Tax Credit thereby increasing the demand for rental property.
For the big-spender investor who wants to explore the real estate investment opportunity in Ohio, this is for you.
Every family doesn't have the financial capability to buy property, so, rental property is most likely their option.
Even if you don't have the financial strength to invest in Ohio property, you can start as a broker or property agent who lists available property in their county, or city to those who might need them.
Car Export Business
Starting a car exporting business is strategic, thanks to the rank of the state in terms of automobile manufacturing.
Apart from Michigan, Ohio is a leading vehicle manufacturing hub. About 14% of the automobile production in the United States happens in the state.
About 1.8 vehicles were produced in Ohio in 2003, accounting for 15.6% of U.S' motor vehicle manufacturing at the time
What are you waiting for?
Vehicle exportation is another business opportunity in Ohio for an investor who wants to cover the automobile market in developing countries around the world.
Even if you are able to cover the Nigerian automobile market, you are sure of making lots of money in turnover on your investment.
What Businesses Can I start with less than $5,000 in Ohio?
We understand that more than 50% of the business opportunities listed above might be capital intensive, but with less than $5,000, you can still start small.
Below are the best small businesses you can start in the State of Ohio:
App development
Software Developer
Laundry service
Home service body waxing service
Home cleaning service
Makeup Artist
Senior citizen trainer
Website designer
Content writer
Tourism guide
Accredited real estate broker
Digital Marketing Agency
Conclusion:
Ohio is filled with several business opportunities. Your budget and expertise will play a major role in which one to settle with.
Regardless of the business, it's important to stay within the ambit of the law by registering your business or service and remitting the required tax to the state government.
References: