Last updated on November 5th, 2022 at 05:32 pm
Created on September 23, 1987, by the military administration of Gen. Ibrahim Badamosi Babangida, Akwa Ibom is one of the states that make up the South-South Geopolitical zone with its headquarters in Uyo.
It was formerly part of Cross River until its creation as a result of the committed efforts of some of its prominent sons like Donald Etiebet, Etim Inyang, Capt. Idongesit Nkanga, Obong Akpan Isemin, and Clement Isong among others.
Blessed with crude oil, fertile land, and loads of natural resources, we'd explore the high-yielding business opportunities foreigners can explore.
Whether your budget is huge or small, the state houses opportunities for everyone who wants to transform their business ideas into a visible income-generating venture.
8 Things to Know about Akwa Ibom
It's important to understand your environment before pumping in millions of US dollars, as such here are the important facts you need to know about Akwa Ibom:
1) The state shares a boundary with Rivers State (to the east), Cross River (to the west), Abia State (to the North), and the Gulf of Guinea to the South.
2) It covers a total land area of 7,249 square kilometers., making it the 10th largest state in terms of landmass.
3) It has 31 local government areas.
4) It has a population of over 5 million people, according to the 2016 National Population Commission (NPC).
5) Major towns in the state include: oron, Eket, Ikot Ekpene, Ibeno, Ikot Abasi, Abak, Itu, and Etinan among others.
6) Although English language is used for business communication between investors, Pigin English is also used. While major dialects include Anaang, Ekit, Idere, Efik, Ibibio, Oro, Ilue, etc
7) Fishing, farming, trading, and artisanship are the main economic activities of Akwa Ibom people while civil servants are the major labour force.
8) Some of its special dances include Asian Ubo Ikpa, a male dance known as Oko, Asian Mbre Iban (dances performed by maidens who are eligible for marriage) etc.
Is Akwa Ibom A Good Place To Do Business?
In terms of security, YES.
The state government has taken bold steps to restore peace because of the investment potential there. And the efforts of the state are yielding positive results. Although there are could be some cases of violent activities of cultists and criminal elements in some parts
Investors are always very careful in investing in an unsafe environment and because of the huge projects and policies specifically designed to attract foreign investors.
In terms of ease of doing business in Nigeria Akwa Ibom occupies the fifth position (over all) in a research carried out by the Presidential Enabling Business Environment Council (PEBEC) which was inaugurated in conjunction with the National Economic Council (NEC).
The report which used several indicators, Akwa Ibom tops the table in terms of power supply. In terms of infrastructure, specifically transportation, Akwa Ibom is also number one among the 36 states plus the FCT that were rated.
Issuance of Certificate of Occupancy (C of O) to a new business owner takes between one to two months (maximum) in Akwa Ibom, which is faster compared to some states in Nigeria, where it could take up to six months or even 12 months in some cases.
Economic Hub in place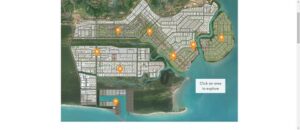 The state knows where it's headed. Its leaders have a defined investment direction. Ibom Industrial City which occupies 14, 517 hectares of land is one such idea.
Investment Opportunities
Areas you can invest in include:
Agrobusiness Investment
The state has three distinct vegetation zones: the saline water swamp forest, the freshwater swamp forest, and the rain forest, which makes it suitable for major cultivation of crops like yam, cassava, plantain, and bananas while fishing is their major occupation in the riverine areas.
Investors could make the main agricultural zones in Oron, Abak, Ikot Ekpene, and Etinan their priority. This is a great business for those who want to fully explore agribusiness.
Healthcare
The influx of foreign investors into Akwa Ibom shows that investment in standard health facilities would be worth it. Not just that, the state has a lot of expatriate oil workers, meaning they will need well-equipped health facilities within the state instead of flying to UAE, UK, or USA for healthcare.
Energy
The state has the resources to generate the power it consumes. For instance, the Ibom Power Plant could do more than 191 megawatts it currently does.
Gas-To-Liquid Investment
Another high-yielding investment in Akwa Ibom is gas-to-liquid because of its sufficient natural gas reserves, which could be explored for gas gathering (dry) and distribution, and renewable energy among others.
Mining
Akwa Ibom isn't only the highest oil-producing state, it is also blessed with other natural resources like Kaolin, Limestone, and Coal which have not been explored possibly because of oil its comparative advantage.
But oil exploration shouldn't be a barrier, I hope to see the state attract limestone mining companies like Linwood Mining and Minerals Corporation in the USA, to the state.
Investment in Tourism
The fact that the state is surrounded by the ocean is another blessing which could be turned into tourist centres.
Some years back, we saw the commissioning of Ibom Icon Hotel and Resorts, a hospitality facility owned by Kenya-based Icon Group Hotel Africa, the company must have done its investment analysis and risk perfectly well before choosing the state as its investment destination.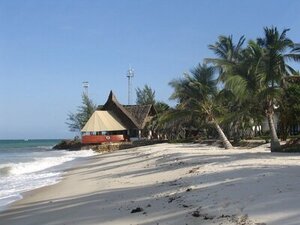 Yet, the Kenyan-owned company can't alone explore the full potential, the state is large for investors to tap into another tourism unit.
About 13.4 percent of the 960km of Nigeria's Atlantic Ocean coastline runs through the state, this is a huge business opportunity in the area of tourism that is yet to be tapped.
Some of the attraction centres in the state include Ibeno Beach, The bridge of no return, Ibom plaza, and Ibom Tropicana Entertainment Centre among others
Oil Exploration
At the time of publication, ExxonMobil is the domineering oil company in Akwa Ibom, this is a state that contributes more crude oil to Nigeria's oil reserves according to the Department of Petroleum Resources.
Entertainment
A state that boasts of an influx of people within and outside Nigeria needs an entertainment hub where people can wine and dine after the day's stressful and hectic work.
Though some nightclubs are already in Uyo and other major cities in the state, more are still needed most especially for an individual who can meet the needs of fun lovers.
Haulage Business
The coming on board the Ibom Deep Sea Port which is expected to be operational before 2023 will make the haulage business another huge and high-yielding investment in the state.
The Deep Sea according to Vice President Yemi Osinbajo occupies 2,565 hecters of land is expected to provide capacity for Nigeria's transhipment facility for the West and Central African regions.
That's not all, the Victor Attah International Airport will also provide the fastest means of transportation with the rest of the world.
The deep sea is a good one for those who may be considering investment marine business, petrochemicals, and auto plant.
Infrastructural Development
The state has what can be described as a long-term economic strategy which makes a focal point for business discussion when it comes to investment.
For instance, the state already has a master plan for Ibom Industrial City (IIC), which is going to attract global investment. For road construction company, a structural company that wants to partner the state, the time is now.
And with the actualisation of Ibom Air, the only Nigerian state with such, it means the state means business and is ready to attract foreign investors.
Fish Packaging
Ordinarily, riverine areas in Nigeria hardly do standard packaging of their catch (crayfish, fish of different species among others). They dry and pack it in bag to sell in other states,
But this is a huge business for investors who can put money into partnering fish farmers in the state, buy directly from them, treat, package it to meet the global standard to meet local and export consumption.
Real Estate
We've seen real estate companies building estates across the state to meet the housing shortage. The more people move into Akwa Ibom, the more housing will be needed, the busy site in and around Uyo today will come a city in a few years from now.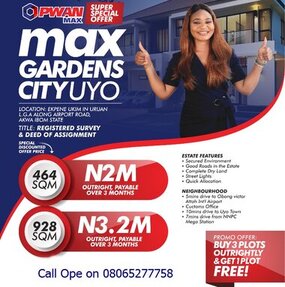 The NGN2 million plot of land today in Uyo today is likely to be worth N10 million or more in a few years from now. Imagine you bought 100 plots of land at NGN2million/plot and start selling at NGN5million in the next three years?
Fintech
Financial technology is already a big thing and a lot of companies in Akwa Ibo are going to need FinTech services.
Oil Investment
Apart form oil exploration, another business opportunity in the state is the Liberty Oil and Gas Free Zone.
This means that petrochemicals and fertilizer investors can come in to tap from the opportunities it's going to offer.
Wrapping Up:
Generally, Akwa Ibom is friendly and accommodating to foreigners and it's a beautiful place to be so also for investment.
Featured Image Credit:
Tomiwa Ogunmodede of unsplash.com