Last updated on December 1st, 2023 at 03:32 pm
Living in rural areas doesn't mean farming is the only activity you can engage in. If you are a business-minded person, there are lots of small business ideas you can lay your hands on.
Some of the high-yielding business ideas opportunities in rural areas include fruit supply, live-stock farming, computer training center, and pesticide store.
Of course, we know that entrepreneurs are usually careful whenever they want to start a new business, so they won't end up wasting their capital.
And one of the things they pay great attention to before opening a business is Return On Investment (ROI). This is one of the reasons why a lot of business-minded people usually consider cities as their location of business, but here are some businesses that do well in the local areas:
Provide internet service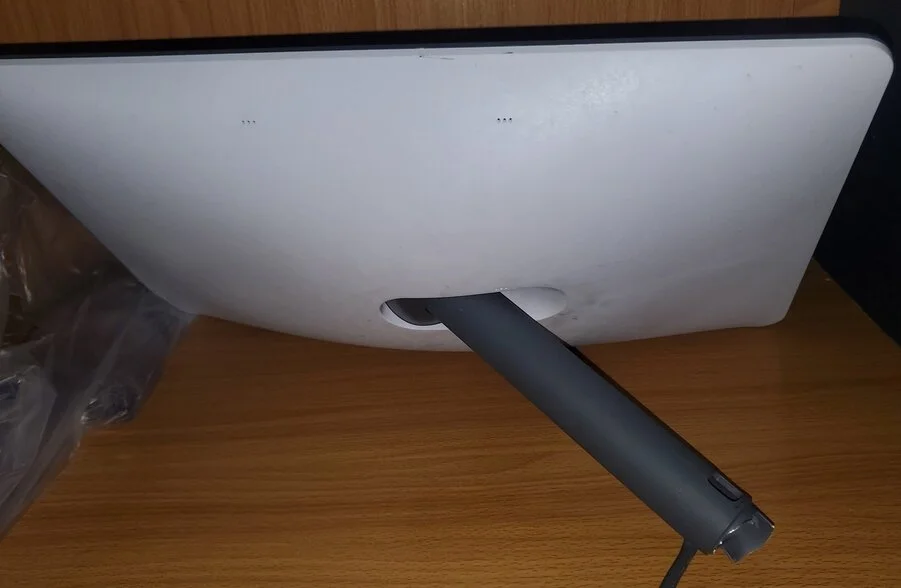 Many rural areas in Nigeria are cut off from internet service because they are remote or inaccessible to major telecommunication providers.
But with the invention of satellite-based internet-connect services such as Starlink, all villages, and extremely remote areas are now connected to the internet, thanks to Tesla founder Elon Musk.
While it may be costly for an individual to afford Starlink service, you can make Starlink-internet service available for your fellow rural dwellers by charging them a fee for an internet connection.
You can check our article on the cost of setting up and maintaining Starlink in Nigeria if you are interested in this business idea.
Freelance writing service
You can offer this service from any rural area with good internet and power supply. If you have a laptop, you can start immediately.
Being a rural dweller doesn't mean you can't make a living online as a freelancer. As you progress, you can opt for solar power as your source of power.
Provision store
Although many rural dwellers are known for making attempts to produce their basic needs themselves (such as food and local clothing), the fact remains that no group of people can be completely self-sufficient.
Rural dwellers need other things which they can't produce all. Hence, the a need for a store that sells regular products.
Items that sell well in Nigerian rural areas are:
lighter
matches,
toothbrushes,
toiletries,
Beverages etc.
Just ensure you have direct links to bigger stores where you can get these products in bulk (which are cheaper), and sell them in your store for profit.
Fashion designer/ Clothing store
People dwelling in rural areas are also humans, and they too appreciate, desire and want nice things. They watch TV and movies, and see the beautiful clothes people in cities are putting on – and they want the same. You can thus make money by opening an outlet where clothes can be made and sold at affordable prices.
How to win their hearts: Make sure your products aren't too expensive because most of your customers are farmers, and petty traders.
Don't forget that many rural dwellers are also travelling to big cities just to buy clothes.
Let's say you start a clothing store, and they are aware that your store is filled with good clothes of different types, you can dominate the area easily in that regard, as they will patronize you than to travel to the city to buy the same thing you sell.
Electronics shop
A lot of rural areas now have access to electricity. They can afford electronics such as television, radio, DVD player and so on.
You can open a store selling these products and you will be amazed at your sales performance.
Flour mill
Your mill can also offer services of grinding other grains like corn, oats, barley, and so on. This is a lovely business idea for rural dwellers, but you will need electricity for your operations.
Vegetable supply
Emphasis are now being greatly placed on organic fruits and vegetable, and people are eager for healthy things in the cities, you can grow them yourself or simply hire farmers to do so for you and sell to the city people.
For instance, there are women across villages in Nigeria who transport plantain in large quantities to Ibadan, Lagos, Abuja, and other major cities, most of them do well.
Becoming a supplier of fruits and vegetables at a whole scale is a great business ideas for a rural dweller in Nigeria.
Haulage business
You can help people move their goods and products to cities from your rural community, and vice versa. This business is capital-intensive if you are starting with several trucks.
Milk/dairy centre
There are usually numerous milk sources in rural communities. You should therefore consider running a milking centre as you seek business ideas in rural areas.
Establish a School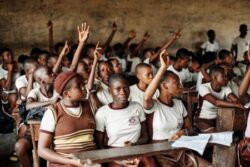 Due to obvious reasons, there are usually few well-qualified teachers in rural communities because most of them migrate to the cities where they can get better opportunities.
But not everyone will reside in big towns. And we should note that there are elderly rural dwellers who are bent on giving their wards quality education.
You can therefore start a school in such a community and ensure you offer quality education to the students.
This will help employ some educated folks living in that community, and still empower the pupils with quality education.
Poultry/live-stock farming
Indeed, the poultry farming business is a very superb one that is usually neglected by people due to different reasons. There are some interesting things about this business.
You don't need to have a lot of money before diving into it, as it is not a capital intensive business (depending on how big you want it to be).
Additionally, you don't even need a vast expanse of land before you can build poultry that can accommodate a few birds.
You should ensure you first learn the ropes, so you won't lose your investments. There is however a huge demand for poultry products, and this is a recommended business idea.
Fertilizer/pesticide store
Gone are the days when farmers used cutlasses to cut weeds, agricultural science has invented weed-controlling chemicals that make farming easier when it comes to controlling weeds.
Selling agricultural inputs and chemicals do well in the rural areas across Nigeria.
Barbing Saloon
You don't need a huge capital to open a barbing saloon. Setting up a barbing saloon doesn't disturb other activities you might be engaged in.
Most of the rural dwellers go to their farms early in the morning and come back before nightfall to have a nice haircut.
Mechanic shop
Many times, vehicle owners in rural communities have to take their vehicles to a nearby town to fix them.
If you a trained auto mechanic, you can open a mechanic shop where they are assured of nothing below quality service, and many will patronize you.
This business idea will be brilliant if the village is located along a busy road such as Ife-Ibadan road, Lagos-Ibadan road, Osogbo-Ilorin road etec.
Fruit Supply
You can open an outlet that sells fruits and juice to those who love them. You can start fruit supply business in local area in Nigeria with less than N50,000.
For instance, most of the people who reside in the cities have limited suppliers of quality fruits, if you're able to establish the right business connection with fruit sellers in the cities, you can be their supplier and grow your business.
TV/Radio repair service
As stated before, many people in rural communities now have electronics like television and radio.
These gadgets could be faulty, you can open an outlet that repairs electronics like televisions and radios if you are certified gadget repairer.
Electrical Shop
Electricity is getting popular in many rural communities. However, there are times when issues could arise, and people will need a professional to help them fix their electrical issues.
Plumbing shop
You can also start a plumber shop if you are knowledgeable about plumbing works. You can even make more money by training several other young individuals on the skill for a fee.
Candle/ matchbox
This is one of the manufacturing business ideas in the rural areas which you can embark on if you have the takeoff capital for machine.
You can look towards small-scale manufacturing of products that are a necessity in rural communities.
You can start with making candles and matches, and you can do well with your products.
Biscuit production
You can start small, making sweet biscuits in a rural area, and making good money doing so.
You can sell your products to provision stores in the community at discounted rates, and directly to individuals.
Disposable bags
You can also start making disposal bags, and with proper positioning and advertisements, you will draw attention to your products.
Computer training center
This one is splendid because you won't only be making money, but you are also empowering the rural people with the knowledge of computer usage. A computer is a tool that can be utilized to change their lives and conditions.
Transportation company
As stated before, many villagers still go to cities each day or week for one thing or another. Your transportation company will provide buses that can take them to and fro.
Second-hand store
One of the businesses you can start with less than N150K in the rural areas in Nigeria is by selling second-hand materials that are still fair for use for the average villagers.
Car Wash
You rarely find a car wash in rural communities. Imagine being the only one operating such a business in a busy community. You can operate without competition.
Cleaning services
You should know that not all rural dwellers are poor. Your cleaning business can serve both individuals as well as other businesses around the area that need cleaning services.
Local tour guide
If you are stationed in a community that attracts tourists, you are in business! Be reliable, give security tips to tourists, and teach prospective tourists the customs and traditions of the host community.
Local YouTuber
You can make videos of places in your rural community which the YouTube community will find fascinating, and you can earn a lot of money each month if you have the required subscribers for Ads to be displayed on your videos by Google Adsense.
Rural podcaster
If you are innovative, and you have the right tools, you can start a rural podcast, discussing issues about the area: how they live, health facilities, and communal relationships among others.
Local artist/creative handicrafts
If you are skilled in making any product in this category, you will do well for yourself. You can sell them in the local market and even online., if you have superb telecommunication coverage in your village.
Medical services
You can also provide clinical services like treating sick people, and pregnant women, and treating light wounds if you have a degree or the right certifications in Nursing.