Last updated on August 9th, 2023 at 12:27 pm
Are you considering investing in real estate in the United States? If so, then California is your best bet because it is known to have an effective property tax rate of 0.73%, compared to the national rate, which sits at 1.07%.
The country has states with lower property rates, but California has friendly property tax rates, which will help manage investors' expenses and enhance cash flow. 
The average ROI for a California rental property is 1.6%, this statistic might not seem impressive, but this is the average for the entire state.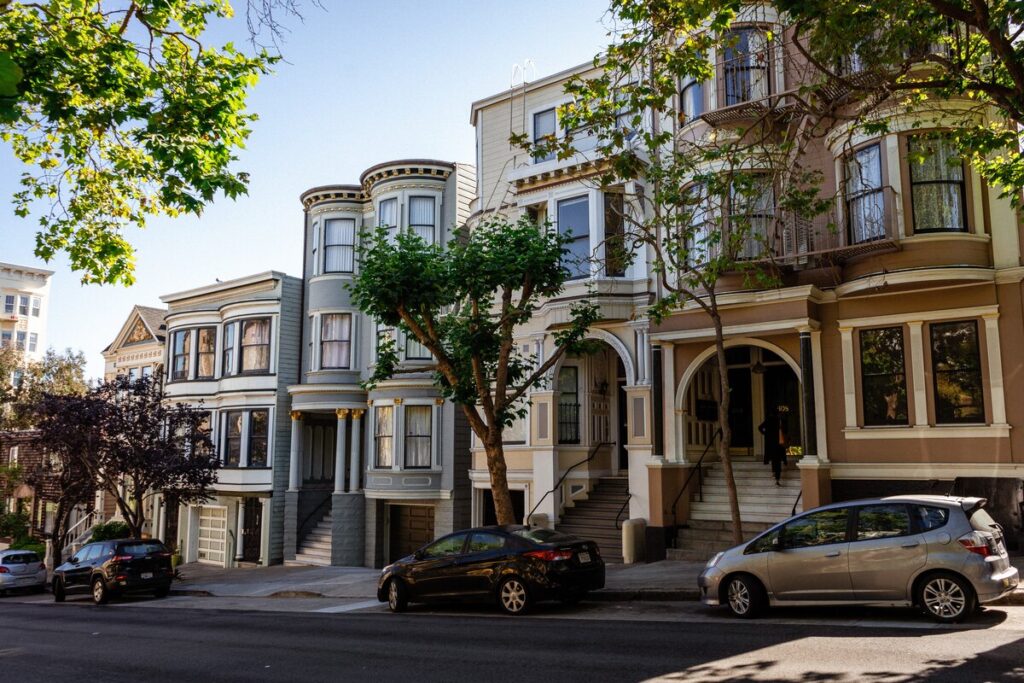 There are certain cities where a landowner can rent out a property and make a huge rental income while also encouraging returns.
Coupled with the recent rise in employment rates in April, the latest data available, unemployment was 4.6%, down from 8.3% a year earlier.
This encourages real estate investors because of the continuous influx of people into the state. Though, we can't claim ignorance of reports of people relocating to neighboring states because CA is one of the most expensive states in the country, its wide range of business opportunities is enticing.
At the end of this article, you should be able to know why California real estate investment is unique, the top cities where property investment is profitable in the Golden State, the different types of real estate investment in CA, and the average cost of housing in the state.
8 Reasons Why Investing in California Real Estate is Enticingly Rewarding
1) Investors find California real estate attractive because of its geographic diversity, strong economy, and great investment opportunities.
2) Regardless of whether its real estate is overpriced, California is a land of many opportunities and of course, investing in property remains one of the biggest investment opportunities in the Golden State.
3) Its economy consists of a wide range of industries, including entertainment, agriculture, finance, health, manufacturing, and technology.
4) It is a state that always draws a keen interest in rental properties, probably because of its stunning beaches, ocean views, and perfect weather; or maybe it's just the state's resilience.
5) Many of the biggest US corporations, such as Google, Oracle, Wells Fargo, Apple, Intel, Synnex, and many more, are also located in the state.
6) Statistics by the Census Bureau of the United State shows that California is also the most populated state in the United States, with 39.6 million residents registered in 2019, which accounts for over 12% of the residents in the United States. (Radius Group, 2022).
7) Having a steady population is of great importance for economic stability, opportunity, and growth and also a great foundation for the expansion of business operations, which means that commercial real estate assets in California are among the most desired investments in the world to help support a strong workforce.
8) California is the largest state economy by GDP with $2,576 Billion as of 2017, taking a 14.3% share of the U.S economy, according to Visual Capitalist analysis.
Benefits of investing in California property
The following are some of the advantages of investing in California real estate;
Increase cash flow 
One of the significant benefits of investing in California real estate is increased and steady cash flow.
Rental properties generate a regular monthly income for owners, regardless of the time spent working on the property or if the owner lives in a different state.
This provides investors with an additional stream of monthly income that can be used to pay down a mortgage.
Low property taxes
California property taxes are derived from the cost price of the property, which means when a home is brought, the assessed value is the same as the purchase price.
Changes occur in California Consumer Price Index when the assessed value increases every year according to the rate of inflation.
This implies that the assessed value is often lower than the market value for homeowners who have been in their house for a long time. Homeowners in San Jose and San Francisco have experienced rapid price growth in recent years.
According to smartasset, California homeowners can demand a $7,000 release on their primary residence which decreases the assessed value by $7,000 and saves them at least $70 per annum. The exemption is best claimed after buying the property.
A good guideline for California homebuyers who are trying to calculate what their property taxes will be is to multiply their home's purchase price by 1.25%. This combines the base rate of 1% and additional local taxes, which are usually about 0.25%.
High Rental Demand
Another benefit of investing in California real estate is the high demand for rental properties. There are 54 Fortune 500 companies headquartered in California, such as Chevron, Safeway, Apple, Walt Disney, Intel, Oracle, Google, Visa, Yahoo, and many others.
This makes California a state with a high employment rate. With the high employment rate, there will always be a demand for rental properties in California.
People also come to California because of the various outdoor activities, fantastic entertainment, and favorable weather. This also makes the demand for rental properties high.
Increasing Home Values
Millions of people want to live in California because of the job growth, culture, and lifestyle, which in turn increase home values.
Different types of California real estate investments
Real estate investing in California can come in many different forms. House flipping, wholesaling, and renting are the most popular types of California real estate investment.
House flipping
House flipping is simply the process of buying an undervalued property, fixing it, and then selling it for a profit.
Most flips involve buying property at a discount as a foreclosure or fixer-upper, fixing the property, and selling it at a higher rate than the investor got it.
One of the best ways to get started in real estate investing is purchasing and selling houses because of the short timelines and fast profits.
The best five cities in California for house flipping are Modesto, Rancho Cucamonga, Sacramento, Ontario, and Irvine.
Wholesaling
Wholesaling permits investors to buy real property with the right to transfer the contract to another buyer.
The other buyer will get the purchase contract at a higher price than the investors paid the property owner. 
One easy example of wholesaling real estate is finding a real property owner who needs to make a fast sale.
Defaulting on the mortgage and facing foreclosure or having other debts requiring fast cash can be the reason for this situation
The first step is to make a fair purchase offer to the homeowner. Then, present a written contract to buy the home at a set price. After the contract is signed, investors find a buyer for a higher price, says Real Estate Skills.
Potential buyers of wholesale properties are usually searching for investment properties to buy at below market value.
Depending on their investment strategy, these buyers may be flipping houses, buying rental properties, or scaling a multifamily portfolio.
Rental Properties
Another popular real estate investment type in California is renting out properties. The process involves owning property and then letting out it to tenants.
The advantages of rental properties include generating long-term passive earnings because it is not hard to keep rentals full in California, and also, investors can even employ someone to supervise their rentals for them if they do not want to manage them.
Top Cities for a profitable rental property in California
Generally, investing in any county of California property is worth it, but Return on Investment is higher in some cities and counties
San Francisco
San Francisco is one of the most popular places to invest in real estate due to its strong economy, high property values, and property tax rate that is lower than the national average.
The average cost per square foot in San Francisco is $2,978. That's just one-third higher than Sacramento ($1,964) or Riverside ($1,816).
Los Angeles
Los Angeles is known to be a great spot for investing in rental properties because of its great climate, stable job market, and exceptional diversity, which is why people want to live here.
Places such as Silver Lake, West Los Angeles, and Hollywood Hills are great examples of areas that have cheaper purchase prices. The average cost per square foot in LA is $1,252. That's significantly higher than San Francisco ($2,978), but not quite as high as San Diego ($1,524).
Sacramento
Sacramento real estate is more affordable than in San Francisco, with most of the households being renters.
The housing market in Sacramento is usually in high demand, which makes it very competitive but also supplies reliable revenue and real estate appreciation to investors as a result of the growing median property price.
The best communities to invest in Sacramento include East Sacramento, Oak Park, Elk Grove, and Rancho Cordova.
The average cost of housing in the state
The average cost of housing in California is $1,500 a month. The median home price is $250,000 and the average home value is $460,000.
That's good news for investors who have the resources and know-how to buy property in these areas.
According to a recent study by the National Association of Realtors, the following cities in California offer some of the highest average housing costs in the state:
$1,238/month for Los Angeles-Long Beach-Anaheim
$939/month in Sacramento.
San Francisco-Oakland-Hayward: $834 per month
$795/month in Riverside-San Bernardino-Ontario
Monthly rent in San Diego is $739.
$699 per month in San Jose-Sunnyvale-Santa Clara.
Wrapping up
Restate investment in California is a very profitable business and the state is world-renowned for its diverse range of rental investing opportunities.
Many benefits, including steady cash flow, low property taxes, and high rental demand, make investing in California real estate a great choice for investors.
References:
Smart Asset: California Property Tax Calculator
Jeff Desjardins (August 22, 2019). "Animation: The 20 Largest State Economies by GDP in the Last 50 Years". visualcapitalist.com
Real Estate Skills (June 2, 2022). "How To Wholesale Real Estate In California: Step By Step (2022)". realestateskills.com