Last updated on December 29th, 2022 at 06:31 am
All companies are equal, but some companies are more equal than others, that's exactly how to describe companies on the premium board of the Nigerian Exchange (NGX).
Out of 156 companies listed on NGX, only eight companies are on the premium board at the time of compiling this report (Friday, February 11, 2022), two of them were among the top biggest firms by market capitalisation in 2021
Political and economic influence can not qualify a traded company to make it to the premium board, rather the company's excellent performance and stringent compliance to global standards plus NGX rules are some of the prerequisites to make it to what some investors prefer to call "A1 Listing".
The "Elites" Control The Stock Market
At the end of 2021, data released by the NGX showed that the eight elite companies control accounted for NGN10.961 trillion of the NGN22.297 trillion, representing 49.2 per cent of the total equities market cap. They were also the most capitalized stocks. They recorded 20.1 per cent returns.
How they performed in 2021:
Dangote Cement pulled total capitalization at NGN4.38 trillion, followed by MTN Nigeria with NGN4.01 trillion. (8.638 trillion); Zenith Bank came third with NGN789.62bn.
FBN Holdings Plc pulled NGN409.21bn; Lafarge Africa had NGN385.78bn total market cap while Seplat Energy raised NGN382.49bn. Access Bank and UBA followed with NGN330.57bn and NGN275.31bn respectively
So…
What is Premium Board?
The Premium Board is the listing segment specially dedicated for the elite group of issuers that meet trading global standards and stringent corporate governance set by the Nigerian Exchange.
Simply put, they are companies who are industry leaders in their sectors and they strictly adhere to international best practices of capitalization and liquidity.
For instance, only four financial institutions qualify for the board while MTN Nigeria is the only telecommunication company in Nigeria on the highly-rated board.
Members:
To date, only eight companies are members of the board, they are:
| | | | | |
| --- | --- | --- | --- | --- |
| S/N | Company | Corporate Governance Rating | Sector | Symbol |
| 1 | Access Bank PLC | CG+ | Financial Services | ACCESS |
| 2 | Dangote Cement PLC | CG+ | Industrial Goods | DANGCEM |
| 3 | FBN Holdings PLC | CG+ | Financial Services | FBNH |
| 4 | LAFARGE Africa PLC | CG+ | Industrial Goods | WAPCO |
| 5 | MTN Nigeria Communications PLC | CG+ | ICT | MTNN |
| 6 | SEPLAT Energy PLC | CG+ | Oil and Gas | SEPLAT |
| 7 | United Bank For Africa PLC | CG+ | Financial Services | UBA |
| 8 | Zenith Bank PLC | CG+ | Financial Services | ZENITH |
Premium Board Listing on NGX
Wondering why just eight companies are on the premium board? You have to check the requirements or check the rule book of NGX to know what to do before submitting an application
Requirements and Qualifications:
1) An issuer must submit a formal application or request to the NGX
2) Issuer must satisfy one set of listing standards: Standard A or B or C for NGC main Board
3) Meet the minimum market capitalization requirement of NGN200 billion
4) A company must score at least 70 per cent when it's evaluated under the NGX Corporate Governance Rating System (CGRS)
5) It must have a minimum free float requirement of 20 per cent of its issued share capital
6) The value of its free float shares must not be less than NGN40,000,000,000
7) For an already listed company on Main Board to upgrade to the premium board "membership", it must have built a reputation that allows it to access capital and investment from local and international investors.
8) Must provide additional information and clarification as may be requested by the exchange.
When was Premium Board Created?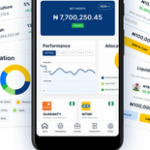 The Premium Board was officially launched on Tuesday, August 25, 2015. On inception, only three quoted companies met the standards: 1) Zenith Bank Plc; 2) Dangote Cement Plc, and 3) FBN Holdings Plc
What Are The Benefits of Being on Premium Board Listing?
Being a member of the premium board of the NGX comes with some benefits that other members may not enjoy, they are:
1) Members get global visibility
2) They get credibility because of their long-standing performance and obedience to global stringent standards)
3) Globally recognised stock exchange like London Stock Exchange (LSE) sees such companies that have met the highest standard for corporate governance in their home country
4) Access to global pool of investors because international investors will most put their money in industries where highest standards are met.
5) Ability to reduce the cost of funding
6) Ability to reduce the cost of borrowing.
What Is The Annual Listing Fees?
The annual listing fee for a premium board is NGN4.2 million right now. However, NGX added a clause:
"The Exchange shall from time to time exercise its powers to fix and publish applicable fees which shall be subject to the approval of the Commission, for admitting an Issuer's securities for listing on the Premium Board and maintaining such listing."
How many companies are listed on the Nigerian Exchange?
At the close of trading on Friday, February 11, 2022, there are 156 listed companies. Companies pass through a rigorous process and must have met the required standard before they can become an issuer and be listed on the NGX Group.
Recap:
Only firms that adhere to global standards and stringent corporate governance in relation to capitalisation set by the Nigerian Exchange makes it the elite group which is also known as premium board listing
A company that makes it to the premium listing must not rests on its oars, because the Nigerian Exchange carries out regular checks on the laid down standards. This is to ensure that the issuer upholds international best practices.
Any listed firm that fails to continually meet the requirements may be downgraded, fined, suspended from trading, delisted from The Exchange or transfer to another board.
References:
Featured Image by Leadership News
NGX Group. "Listing Requirements". ngxgroup.com. Retrieved February 13, 2022.