Last updated on August 26th, 2022 at 03:16 pm
If you subscribed to a public offer between 2005 to 2010, you're most likely to be one among the millions of shareholders who received their share and dividend certificate via the postal system.
But technology has advanced the way we invest, as such, we'll guide you on how to activate an electronic dividend or e-dividend by filing the important details in the mandate form.
But first…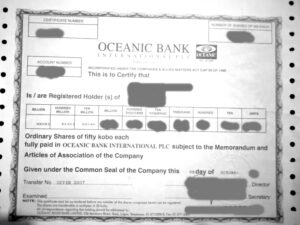 What is e-Dividend?
e-Dividend is the process of paying dividends due to shareholders through a direct credit into their preferred bank account electronically rather than the old way of issuing paper dividend warrants through the postal service.
As such, a dividend is a payment of a portion of profits to shareholders by a company when it declares profits.
When a company makes a profit, it pays a proportion of the profit to its shareholders, the proportion it pays out is known as a dividend.
What does this mean?
You no longer need to check P.O Box or whatever means you used to receive your dividend warrant. Today, once you filled the mandate form, your e-Dividend will be activated and your bank account will be credited any time the company declares profits.
In Nigeria, there is e-Dividend Mandate Management System which is maintained by the Security and Exchange Commission.
Why You Should Activate e-Dividend
As an investor in the capital market, the benefits of e-dividend is numerous, the major ones are:
1) It allows you to promptly receive your dividend when profit is declared.
2) It will eliminate the issue of unclaimed dividends which is one of the problems in Nigeria's capital market.
3) Once your e-dividend form is activated, you will not only receive the current dividend, you would also receive past dividends.
4) To Nigeria's capital market, it increases liquidity
Three Ways To Get e-Dividend Mandate Form
On the website of SEC
Through accredited stockbrokers
At some banking halls.
How to Claim Unclaimed Dividend in Nigeria
For the purpose of this, let's use Ecobank as a case study on how to claim an unclaimed dividend.
If you're one of those who bought the Oceanic Bank share before it was acquired by Ecobank Transnational Incorporated (ETI), you must have received another share certificate from ECOBANK.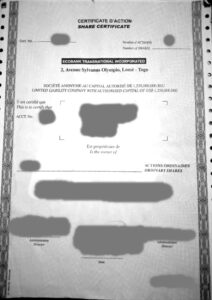 First, must find out if the company you bought the public offer from hasn't changed its registrars. In the case of ECOBANK, in March 2016 announced the change of its Registrars from EDC Registrars Limited to a new appointed Registrar, GTL Registrars Limited. The transfer was completed on Thursday, March 31, 2016.
After this, send a message to the registrars that you need mandate form to begin the process of activating e-dividend for you.
Required Document to Activate e-Dividend
Share certificate
Shareholders account number
Your full name
Bank Verification Number
Functional email address you have access to
Your address
Account number
Bank name
Phone number
Shareholders signature
CSCS Clearing House Number
Note:
You are not going to upload your share certificate, it contains the shareholders account numbers. You only need to provide this information for the share to be tracked and the necessary dividend paid into your account after completing the mandate process.
When you receive the mandate form to begin the process of claiming your unclaimed dividend, download it (you don't need a print format).
It's most likely going to be in PDP format. There are several free PDF form signing tools online you can use.
If you don't have CSCS account number and clearing house number, your stockbroker (registrars) can handle this for you.
Recap:
It's time to track the share you bought several years ago by following the following process:
Locate your shareholders certificate numbers,
Know the registrars or stockbrokers
Request for an e-dividend mandate form
Download and sign it online using any of the free PDF signing form
Send it back to the stockbrokers
Wait for an update from the stockbrokers
Lest I forget, have you bought MTN Nigeria Public Offer? You can do so before it closes on December 14, 2021.
So…
Which of the share did you buy and you don't know how to track your dividend? Use the comment form below and we'll get unto it and guide you on how to claim the dividend you've abandoned for years. Please don't share sensitive information on this page.
Featured Image:
Sample of e-Dividend Mandate Form By GTL Registrars