Last updated on November 5th, 2022 at 12:38 pm
One of the advantages Plateau state has over its competitors in terms of foreign investment is its weather which is similar to Europe's.
Fondly referred to as the 'Home of Peace and Tourism', the state has over 40 ethnic groups there (including the likes of Berom, Ngas, and so on).
Apart from its many tourist attraction centres like Safari park, we will be exploring other business opportunities you can venture into in Plateau to become an employer of labour.
The land supports the cultivation of tomatoes, vegetables, onions, Irish potatoes, and different types of fruits.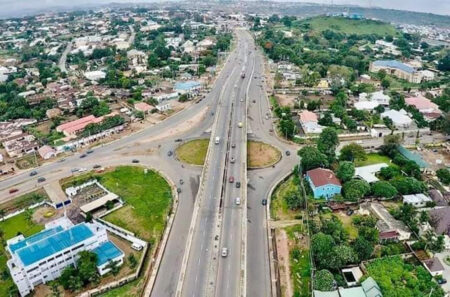 There have been several businesses that are s doing well in the state since its creation. If you are yet to know the business to settle with, you can choose any of these business ideas in Plateau State
Coffee Café
As stated before, Plateau State is pretty cold. Hence, one of the best business ideas you can invest in is to run a coffee café.
It is known that in cold climates, people are usually interested in taking hot coffee to keep warm. If you run this at a strategic place, you will likely have regular customers.
Tin Mining and Production Company
One of the core minerals Plateau state has been blessed with is Tin. In fact, the State has the largest deposits of tin in Nigeria.
If you have big resources for capital, here is an appropriate place to start a tin mining and production company. There are different things tins are used for, and there are different companies using tin for packaging their products.
Hotel management
If you are going for this, it is necessary to inform you that you will need a lot of money as your start-up capital, and you should also operate in a place like Jos.
This is because Jos as the state capital attracts hundreds of visitors every day for investment meetings and political meetings
Travels and Tourism Company
Plateau State is one of the prominent states in the country that attracts hundreds of tourists per year. While there are already several travels and tourism companies in the State, you can still come into the scene, and you can expect to do well if you offer unique services.
Dry Cleaning Business
This business is a very lucrative one in different parts of Nigeria, and Plateau State is not an exception. It is advisable that you run a dry cleaning business in a major city like Jos where you can conveniently get customers.
Boutique Business
It is advisable that you give priority to clothes that can provide warmth in cold weather. Of course, you can sell fashionable clothes that are thick and versatile, and you will get a lot of buyers every now and then.
Mechanized Farming
Although some rural dwellers in the state still conduct farming using the local method, you can do much better with mechanized farming.
This requires good capital, but it is highly profitable if done appropriately. You will need to employ capable hands to engage different responsibilities too, and you will have to buy the necessary equipment to be utilized.
Food Processing Plant
This is another capital intensive business idea that you can embrace in Plateau State. It is expected that you conduct a feasibility study before you make an attempt of this sort, and see to it too that you have a good business guide. Make sure you employ competent hands too.
Restaurant
Food business is usually lucrative because people have to eat. You can set up a restaurant in Jos and other major towns.
A lot of working-class people in the state who don't have time to prepare their own meals will patronise your services.
Hairdressing Salon
Even ladies in Plateau state love to look good. And since a lady's hair plays a role as far as her looks are concerned, they won't mind paying for the service of a good hairdresser around.
You can also offer home service and hair distribution business. But put in the necessary security measures if you plan to offer home service.
Bakery
You can consider starting a bakery too. While this is a capital intensive business idea, the Return ON Investment (ROI) is usually impressive.
Ensure you conduct a feasibility study to know how best to go about the business, and how to maximize your profit.
Legal Services
If you are a lawyer who has an interest in entrepreneurship, you can take steps towards establishing your own law firm to provide legal service to small businesses.
If your service is top-notch, people will gladly patronize you whenever they are in need of legal services like drafting business agreement.
Online Media management
There are currently several online media firms with a very large influence in their space. If you still don't know the business to do, you can look in this direction.
Of course, you can decide to be at the forefront if you have the appropriate knowledge of how online media works.
But if you don't, then you can decide to put together a team that can run this. One of the beautiful things about running an online media firm is that your influence is not limited to the territories of Plateau State. Usually, revenue is gotten from ads.
Education Management
There are tons of schools in the state, but you can still come into the scene. If you want to easily get lots of students in a little time, then make your fees competitive and offer top-notch service.
Electronics Store
You can sell different electronic appliances. It is a capital intensive business too, but it is profitable. It is advisable to focus on what people are usually interested in.
App Development
If you have the skills, you can start a business that revolves around developing computer and mobile apps for individuals and organisations.
Importation Business
If you have the resources, you can start importing highly valuable products from abroad, and you sell them for profit in Plateau State.
Transportation Business
You can purchase good vehicles that can be used to run a transportation business in the state. You can decide to operate within the state or interstates. You can even combine both.
Let's look at some of the factors you may want to consider before you invest in the state.
Cost of living:
The cost of living in Plateau State is reasonable and affordable due to the fact that a lot of families are farmers.
Challenges Of Doing Business
Ease of Doing Business in Plateau state according to Presidential Enabling Business Environment Council (PEBEC): 14
Insecurity, just as it's available in other parts of Nigeria, is one of the major challenges of doing business in Plateau. Communal clash, farmers-herders clashes are rampant in the state.
In some rural areas, the adequate power supply is still alien to them. It is, therefore, necessary to take appropriate measures for alternative power supply if your business depends on the power supply.
What's the best place to start a business in Plateau State?
Generally, all governments in the state have investment and business potential. If you are using population as a factor, then Jos North should be your choice. The local government is the largest in Plateau state with 429,300 people according to the 2006 National Population Commission.
Above all, it's security advisable to avoid areas that are notorious for communal clashes and herders-farmers killings.
How many companies are in Plateau state?
It is difficult to precisely say how many companies are in the state because of lack of data and poor data management. But the state boasts of fruit factories.
Is Plateau State safe to start a business?
Some places are safe, some local government and local arrears are prone to attacks and deadly violence.
As favourable as the Plateau climate is for fruits and other agricultural produce, communal clashes is the major challenge facing the beautiful state.
For instance, In June 2018, at least 86 people were killed by herdsmen in six villages while more than 50 homes were burnt in the Gashish district of Plateau state.
In October 2021, similar attacks were carried out by gunmen suspected to be herders which displaced hundreds of families, according to Relief Web. It's imperative to carry out checks on any of the local government areas you plan to locate your business.
What small businesses can I start in Jos?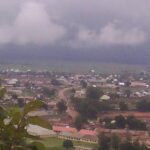 There are more than 20 small businesses you can start in Jos because of state capital status. Some of the profitable business ideas in Jos include:
1) Website design for business
2) Facebook advertising
3) Google Ads managers
4) Landscaping services
5) Social media management services
6) Home and office cleaning
7) Dry cleaning
8) Business consultancy for startups
9) Business plan writing
10) Security device installation service
Recap:
Other business ideas in Plateau include fruits processing, strawberry distribution, blogging and affiliate marketing. It is important to register your business with the Corporate Affairs Commission to have access to financial support in form of a credit facility from the government when the opportunity arises.
Featured Image
By The Guardian Newspapers