Last updated on November 3rd, 2022 at 01:16 pm
The fact that Oyo State shares borders with the likes of Kwara state, Osun state, and Ogun state makes it an attractive state for citing of industries.
Besides, the Pace Setter State has the highest number of farms in the South-Western part of Nigeria. So, there are lots of investment opportunities in Oyo State for local and foreign investors.
Oyo State has a very suitable climate for the cultivation of crops like yam, maize, millet, cocoa, and so on. Thus, farming is one of the major occupations of its people.
Business Ideas To Invest In Oyo State
Nevertheless, despite the several challenges that business people usually encounter in the state, Oyo is still one of the best places to do business in Nigeria. A lot of things are cheap in the State, and you can always get affordable shops and office spaces too.
If you are convinced that the Pace Setter State is a place you can invest your money with a business enterprise, then let's explore 20 different business opportunities you can consider.
Recharge Card Business
As one of the most populated states in Nigeria, the recharge card business will be a good investment.
Almost every adult you see in Nigeria own a mobile phone. It is general knowledge that these devices are majorly used to reach out to their family members and friends.
Because people are most likely to pay more buying online cards directly from their banks, more people are opting for printed vouchers. Therefore, you can get into business as you kickstart a recharge card business in Oyo. You can either go into printing recharge cards or simply be a reseller.
Food Business
Once the population and market are there, then food businesses are lucrative. This is because humans can't but eat. Interestingly, you can always determine the pattern and model you are okay with.
For instance, you can build a large restaurant that sells different types of food, or simply use a modest kiosk for certain types of edibles (like Amala and Ewedu).
Auto Repair Business
You can decide to run your auto repair centre in the city of Ibadan or other major towns in the state. There are tons of people with vehicles in this place, and they can't but take it to the mechanic shop now and then for maintenance and repairs.
You can run this business either on a high scale level or just moderately. If you plan to start on a large scale, you simply have to employ trained mechanical engineers who specialise in popular car brands like Toyota, Nissan, Mercedes Benz etc, while you put in place a structure of administration.
Aso Oke Business
As stated already, Oyo State is predominantly filled with the Yoruba people. As such, one of their core traditional wears is known as Aso Oke. You can start a business that revolves around the production of Aso Oke You don't have to limit yourself to just Oyo State, but can also sell to customers elsewhere
Barber's Shop
You can run a barbing salon in a strategic place anywhere in the state and you will do well. As stated before, you can easily get an affordable shop in the State, buy the necessary equipment like electric and rechargeable clippers, generator
Phone Repairs and accessories Sales
Here is a lucrative business that many are not yet looking into. A lot of people own a phone, and it is a known thing that there will always be a reason to take the device to a phone repairer whenever it developed a fault.
You can also make more money by organising phone repair seminars and workshops to train young Nigerian graduates who are interested in acquiring skills in phone repair service.
Transport Business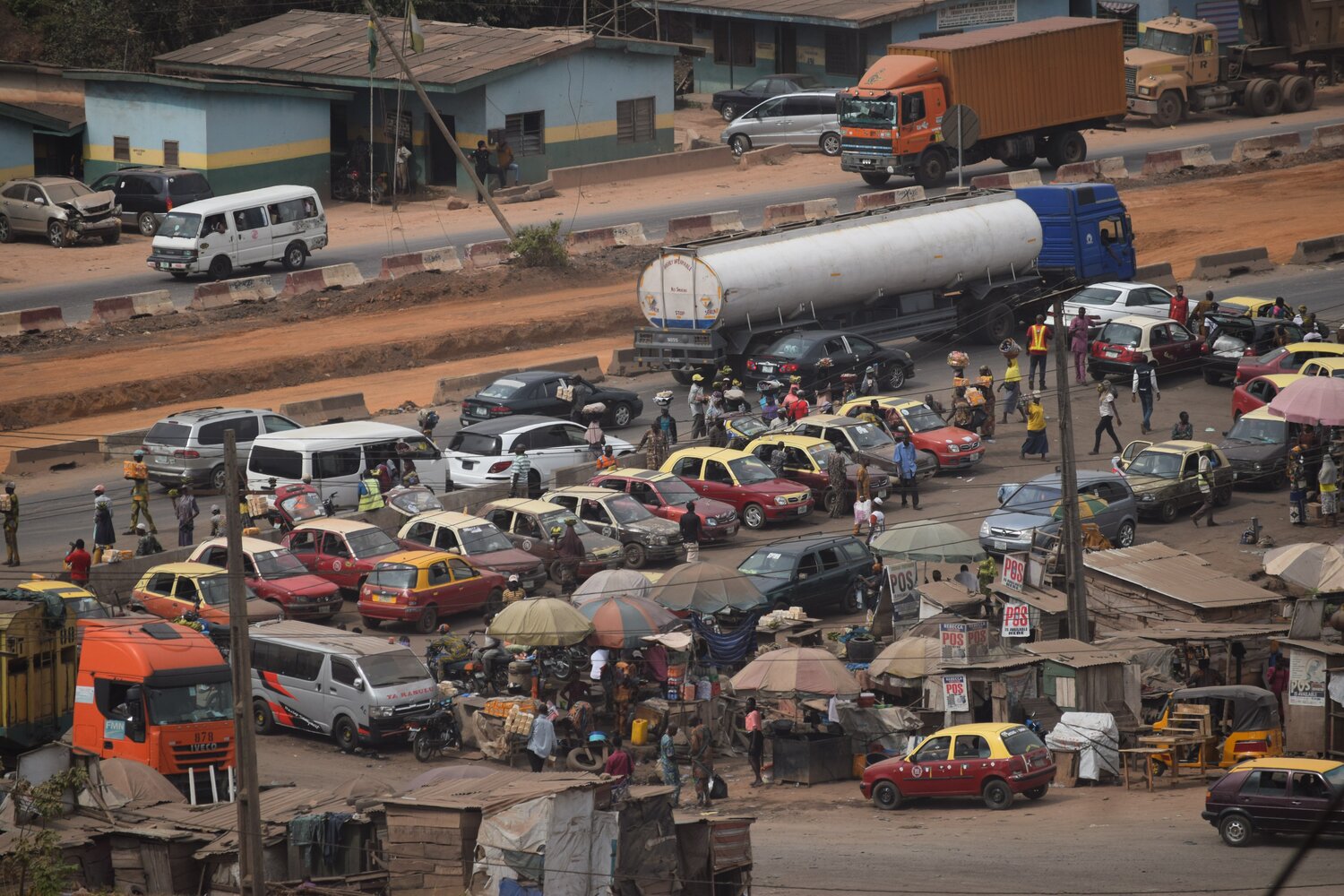 This is another lucrative business opportunity that is often overlooked by many. If you want a tested and proven business idea in Oyo State, you can opt for the transportation business.
Talking drum production
The indigenes of Oyo State give great priority to the Yoruba culture and tradition, and they easily associate themselves with traditional stuff like the Talking drum.
You can innovate the production of these special drums, and you will likely embrace success doing so.
Cocoa Processing
These special crops are produced in the State, and you can start a business that revolves around processing them. For instance, you can decide to launch a beverage company. It is capital-intensive but profitable
Hotel business
Of course, this is capital intensive. However, in different parts of the State, several hotels have been doing well since their inception. You can launch one too and expect to be successful if things are done properly
Poultry business
Here is a business opportunity through which some entrepreneurs have recorded success. No wonder, the state boasts of the highest number of large-scale farms in Nigeria.
You can start small, or decide to go big. The greater the risks, the higher the profit you can expect.
Education business
Almost everyone is now aware of the importance and necessity of giving children an appropriate education.
Hence, you can run a school in Oyo State, and you get fulfilled as you empower the young chaps with the knowledge that will make them great in the future. 
Tutorial Center
A lot of smart people have been making a lot of money doing this. There are certain important exams which every secondary school students have to pass before they can proceed to University.
The most important ones are WAEC and JAMB. Hence, the students are usually enrolled in tutorial centres to increase their chances of doing very well.
Bakery business
Bakery is pretty lucrative. Just ensure your bakery products are top-notch, and you will attract a lot of customers and patronizers.
Car washing business
You can either decide to run this yourself or simply employ people to do so. However, this is also lucrative, as many don't give attention to such opportunities as this.
Event centre
Different events and parties are usually conducted in Oyo State. You can make good money by running an event centre, where people can rent to hold their events and 'owambe' parties.
E-commerce business
You can launch an e-commerce business where you sell different vital products that can be ordered from anywhere in the country.
Real Estate business
If you are going into the core aspect of real estate development, you will need a lot of money. However, you can always be rest assured that it is a very lucrative venture. If you don't have huge resources, you can still get something done by being a real estate agent.
Business Services
Hundreds of small businesses in the Pace Setter are out there in search of professionals who can help them solve different issues ranging from business name registration to incorporating companies, filing of annual returns, designing business websites and lots more.
Why not monetize your skill by providing solutions to some of the challenges facing the management of small businesses?
If you want to leverage access to credit facilities to support your business, ensure that your business or company is registered with the Corporate Affairs Commission (CAC).
Cost of Living in Oyo State
The cost of living in Ibadan, the state capital and other towns in Oyo State is reasonable. Despite having attracted tons of people from different places in the world, things are still cheaper in the State, particularly when compared to what is available in other states like Lagos and Port Harcourt.
Challenges Of Doing Business In Oyo State
There are different headaches business owners may have to deal with when running their enterprises in Oyo State. First, you have to deal with the bad state of electricity (although electricity is still reasonable in some areas like GRA).
But if your business is heavily dependent on electricity, be ready to spend a good chunk of money to generate electricity yourself, via generators or solar.
Secondly, many areas in the State have been battling insecurity for some time now. Theft cases are usually reported in different parts of Oyo, and it is disturbing.
The aforementioned challenges hinder the smooth running of businesses in Oyo State, as revenues are badly affected.
Is Ibadan larger than Lagos?
In terms of population, Lagos is larger than Ibadan, Oyo State. In terms of landmass, Oyo State is the 14th largest state in Nigeria with 28,454km² while Lagos is the smallest in terms of land area with just 3,345km².
What's the best location to start a business in Oyo State?
This depends on your choice of business. If you are considering offering online service and home service, Ibadan, the state capital should be on top of your priority. If you are considering going fully into farming, then areas like Aba-Nla, Igbo Ora, villages in Oyo town might be a good location.
Similarly, if you are looking at starting a fruit packaging or manufacturing factory, Ogbomosho will be a suitable location. You can get cashew, mangoes, and other fruit farmers are sufficiently available in Ogbomoso area.
How secure is Oyo State?
Generally, the security situation in Oyo state is poor, however, you can take personal measures to stay safe. Most of the most notorious killings took place in Oyo State, most especially in Ibadan, the state capital. To stay safe, avoid night travelling and stay away from political rallies if you can.
What business can I start with little capital in Ibadan?
There are some businesses you can venture into in Ibadan, Oyo State capital with as low as NGN50,000.
Some of the lucrative business ideas in Ibadan include but are not limited to the below business ideas:
1) Online services like promotion
2) Data reselling business
3) Beauty care service
4) Snail farming business
5) Online marketing and advertising
6) Recharge card reselling
7) Software development
8) Home service car wash
9) Cleaning services
10) Supply of fruit juice to offices
11) Events planning
12) Real estate brokerage
Recap:
In addition to the above business opportunities in Oyo State, fish farming is another business idea you can venture into to be an employer of labour.
Featured Image: