Last updated on April 26th, 2023 at 11:19 am
You may have heard or read the story of the UK's richest artist/painter Damien Hirst and how he turned his artistic passion into a fortune.
Hirst's wealth is estimated at $384 million in the Sunday Times Rich List of 2020. So, you can be a painter and be wealthy by exploring your artistic skills.
Table of Contents
In this article, we have compiled 30 creative startup ideas for fine arts graduates ready to turn their passion into profit and how they can convert their creative skills into a profitable venture just like English Majors who can be self-employed as highlighted in our previous post.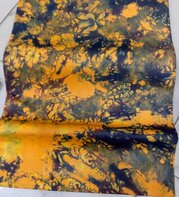 Areas of Study in Fine Arts
painting,
textile design,
sculpture,
ceramics,
graphic design,
metal design
Or anything in between some of the startup business ideas here should spark the entrepreneurial spirit in you to start making money from your creativity.
Objectives of Fine Arts As A Course
Fine and Applied Arts or Creative Arts is designed to cater for the diverse academic and creative interests of students and to prepare them for professional and administrative job opportunities.
But what happens when job opportunities aren't forthcoming? What happens when you can't find a job despite your brilliant academic performance?
Creative Startup Ideas for Fine Arts Graduates
Are you a fine arts graduate and tired of submitting CVs and applications to companies in your area? Or are you interested in how to turn your artistic and creative skills into a profitable business?
Fine Arts is one of the programmes in the Faculty of Humanities. Below are the businesses Fine Arts graduates can start if they can't find a job in their field of study:
Brand logo design service
On freelancing platforms such as Fiverr and Upwork, a logo designer makes between $15 to $30 USD per hour for a project, depending on the designer.
In today's business world where businesses have gone digital, a logo is an important tool to not only captivate the attention of your potential audience but also a way of developing corporate and brand identity.
Start offering logo design services to potential clients on Upwork, and Fiverr. In fact, you can find gigs on a professional platform like LinkedIn.
Work as a color consultant
You can start to offer color consultancy services to interior designers, marketing agencies and other corporate businesses.
Fine Arts graduates are known to deploy their understanding of color combinations to assist clients in selecting the right colors.
Art logistics services:
For arts grads to deploy their artistic entrepreneurship, logistic services is one of the business ideas for them instead of submitting applications for highly competitive vacant positions.
Art logistics services involve providing transportation and logistics of artwork and other creative arts items.
Art rental services:
You can rent your artwork for a period of time to corporate bodies or individuals who would want artwork to beautify their offices for a period of time.
Art inventory management software development:
In today's world where businesses are driven by technology and innovation, artists have also gone a step up the staircase to make a collection of their works easier.
Inventory management software provides solutions for art collectors and artists to organize, manage, and showcase their inventory.
If you have skills in software development like some of your colleagues in the field, developing software for the management of artwork is highly lucrative and profitable.
Some of the known art inventory management software include Artlogic, ITgallery, ArtCloud, Artwork Archive, Masterpiece Manager, and VR Maker etc.
You can start a software development business that provides inventory management solutions for art galleries, museums, and collectors.
Art investment fund:
Art investment funds are much appreciated in countries that place value on artworks and their creators.
As Fine Arts grads, you can invest in the artwork on behalf of organizations and individuals as part of a collective investment.
Art appraisal services:
Creative arts graduates can offer services that revolve around the evaluation and assessment of the quality, authenticity, and value of artworks.
In the global art exhibition, the services of art appraisal experts are needed to roughly determine the worth of artwork.
Create and sell artworks on NFTs platforms:
Artworks like painting, sculpture, metal design and other forms of creative designs are now being sold as NFTs. NFTs mean Non-Fungible Tokens.
Just like traditional art collectors, people now buy artworks on NFTs platforms.
If you've been following the trend in NFTs, you may have read about the story of artwork by a digital artist called Beeple sold for USD $69,346,250 at Christie's on March 11, 2021.
Apart from displaying your creative artworks at galleries, it's now possible to convert them to NFTs.
Are you ready to turn your passion into profit? It's time to create and sell your artwork on NFTs platforms such as Async Art, OpenSea, Institut, KnownOrigin, Nifty Gateway, Decentraland, Rarible, BakerySwap, and lots others.
Cartoon and animation app development services:
Another creative fine and applied arts business idea to spark their imagination is creating cartoons and comic apps and making them available on applications stores such as Google Play Store, Apple Store etc.
One of the ways to get this idea on track is by focusing on educational cartoon apps.
For instance, educational cartoon apps such as Zool Babies, kids' bedtime stories, and kids fairy tales are some of the popular ones on app stores.
The majority of the of these apps have great contributions from artists who use modern technology to develop them.
Art lending services:
High-quality artworks are fortunes, they can be used as collateral for loans.
Already, a few banks in countries where creative arts are valued e.g Bank of America, and Deutsche Bank Wealth Management, started using valuable artworks as collateral for loans a few years ago.
If you could get financial support from family and friends, you can start a business that allows artists to borrow against their valuable artwork.
The interest from this business can be deployed to expand your lending business. This is a very lucrative business for creative arts degree holders.
Art research services:
To unlock your creative potential is by offering art research and analysis services on art markets, artists, and artworks.
The best way to kickstart art research services is by publishing your works on professional platforms like LinkedIn.
Interior design and decor service
Start a home design service like offering lighting service to homes and corporate bodies.
Even some people who only have color combination skills and have eyes for aesthetics have turned to home decor experts, so why wouldn't you with a creative arts degree start a home and office decoration service?
Art history education services:
Art education and art history are some of the core courses mandatory for undergrads, so, as a graduate, you can provide services around these subjects.
What you do here is by providing educational services in art history, workshops, and lectures to students. These services can be provided online
Art travel and tourism services:
Some locations are places to behold because of their arts aesthetics, as such, arts lovers give them preference when planning for a vacation.
Some of the best arts travel destinations include Paris (France), Kagawa (Japan), Mexico City (Mexico), Cape Town (South Africa), and London (United Kingdom) etc.
So, entrepreneurial inspiration for fine arts graduates will specialize in art-related travel and tourism by offering guided tours to these destinations.
Merchandise production services:
A business that produces art-related merchandise like T-shirts, towels, handkerchiefs, plates, throw-pillow, bags etc.
You can bring your artistic skills to fore by designing gift materials for weddings, naming and other sorts of ceremonies.
Art-related podcast production:
You can start podcasts on art-related topics, analysis, history and interpretation of art works, arts market trends, and how they relate to everyday life.
Art teacher
In the past, the first thing that came to mind when one heard about Fine and Applied Arts Majors is becoming an art teacher.
Well, it's part of the business ideas one can think of, though considering creative arts business ideas listed above, arts grads do more.
But becoming an art teacher doesn't stop the person from engaging in other businesses like arts consultancy services.
You can spread your knowledge around painting and drawing with pupils and those who are interested in arts. Digital art class is one of the ways to start.
Body art services (Tattoo artist)
Do you want to monetize your Fine Arts degree? If drawing is your major, start by drawing tattoos on hip-hop, reggae musicians, and celebs who place much value on having beautiful and rare drawings on their bodies.
Startup ideas to turn your Fine Arts degree into a money-making venture is by offering body art services.
Tattoo on the body is a trend among Millennials and you can make a fortune from it.
In the U.S. alone, a market report reveals that body piercing and tattoo-related is worth $3 billion USD per year.
Apart from the booming tattoo parlor and market in the United States, Canada, and the United Kingdom, it is also a growing trend in Africa such as South Africa, and Nigeria among others.
Millions of people around the world are willing to spend thousands of dollars for a high-quality tattoo.
Of course, it requires some special skills and equipment, but your drawing skill will help you to economically explore the growing market.
Body art services like drawing tattoos are one of the innovative startup ideas for Fine Arts graduates.
Fashion consultancy services
Start your own fashion consultancy services like designing clothes and wedding dresses. This will particularly be easier for graduates who majored in textile design. You can also become a personal stylist or fashion photographer.
Branding consultancy services
Brands depict their brand through the use of color. Color is powerful and it can be used to send a memorable message to their customers.
You can become a branding consultant to companies that do not have an in-house brand manager.
As creative arts graduates, you can offer consultancy services to small companies and individuals who can not afford to keep in-house brand managers.
Creative writing services:
By providing creative writing out of imagination is another business idea to make a living from your artistic passion.
Your expertise will be needed in writing projects, poetry, novels, and screenplays for organizations.
Graphic design
If you think other areas are saturated, graphic design is something that will not go out of demand any time soon.
You can also sell design templates to businesses. In fact, graphic design has become an integral part of the business.
Art publishing company:
A publishing company that designs kids' books will definitely need an art director because images, drawings have been discovered to aid learning by pupils.
Other startup business ideas for Creative and Fine Arts graduates are:
Editing services
There are arts writers who need the services of editors for their artwork, you can provide editing services online.
Art festival production services:
You can set up a business that produces and organizes art and music festivals. To expand this business, you can offer a platform for musicians to showcase their creative works.
Art-inspired accessory design services:
If you are inspired by your creative arts certificate, you can set up a business that designs and produces art-inspired T-shirts, and imprints on African attire like adire, battic, and aso ofi, Ghana's kente. These art-inspired materials are sellable online.
Customized art prints:
During festive periods like Christmas, New Year, Easter, and other holiday seasons, millions of people around the world love to wear dresses that depict and have imprints of the season.
Start a business that customizes personalized portraits and other artworks.
Political campaign-inspired arts
In the United States, the Democrats and Republicans leave no stone unturned to bear their support for their political ideologies for candidates during elections.
It is like that all over the world where democracy prevails. Start a retail business that sells art-themed shirts, caps, and political flags for political parties during electioneering campaigns.
Craft marketplaces:
If you want to monetize your fine arts degree, and setting up an art and craft marketplace is one startup business idea you can explore.
Your business will connect artists with buyers of artworks and other handmade crafts.
Personalized portrait photography services:
Fine Arts graduates have the aesthetic capability to combine color, which helps them a lot in photography.
You can start a business that offers customized portrait photography services to families and corporate bodies.
Greeting cards
Greeting cards may sound archaic, but they are still relevant in some special cases. The market for greeting cards is still relevant for special occasions.
If you are going to choose this business idea, ensure that the designs are based on order. If you give your customers what they requested, you're going to have recurring customers.
Conclusion:
Graduates of Creative Arts, Fine and Applied Arts have lots of transferable skills like their counterparts who have degrees in English Language, English Literature or Communication-related startup ideas.
Also, the career opportunities for Creative Arts are enough, but in a situation whereby you want to be your own boss, the above innovative startup ideas for Fine Arts graduates should be a reference point to turn arts to profits.