The current unemployment rate in Alaska is 4.60 per cent, up from 4.5 per cent last month and 6.30 per cent a year ago. This is significantly less than the historical norm of 7.70%, data from YCharts reveal.
The reduction in the unemployment rate was a result of job creation by small business owners and young entrepreneurs who in recent years have ploughed and combed nooks and crannies of Alaska to tap into the business opportunities that abound in The Last Frontier State.
If business opportunities are properly harnessed, it led to reductions in unemployment and more revenue to the government in taxation.
And for the record, Alaska is among the U.S. states that operate $0 personal income tax. Other include Nevada, Florida, Tennessee, South Dakota, Wyoming, Texas, and Washington.
With the abundant resources in the State of Alaska, below are the best big and small business ideas an aspiring entrepreneur can implement:
Sales and Servicing of Fishing Equipment
Data on Alaska Kid's Corner say nearly six billion pounds of seafood are harvested every year. Not just that, the state is the largest producer of wild salmon globally.
So, fishing is a big sector in the country. No wonder the locals engage in a lot of fishing activities daily. It is possible to make a good living in Alaska by opening a shop that specializes in fishing gear.
Start a business providing maintenance and repair services for ships and boats if you are technically savvy. However, you must obtain a fishing license.
Customized Tours and Travels
Annually, Alaska's tourism sector attracts over 1.1 million visitors, making the sector the state's second-largest primary employer.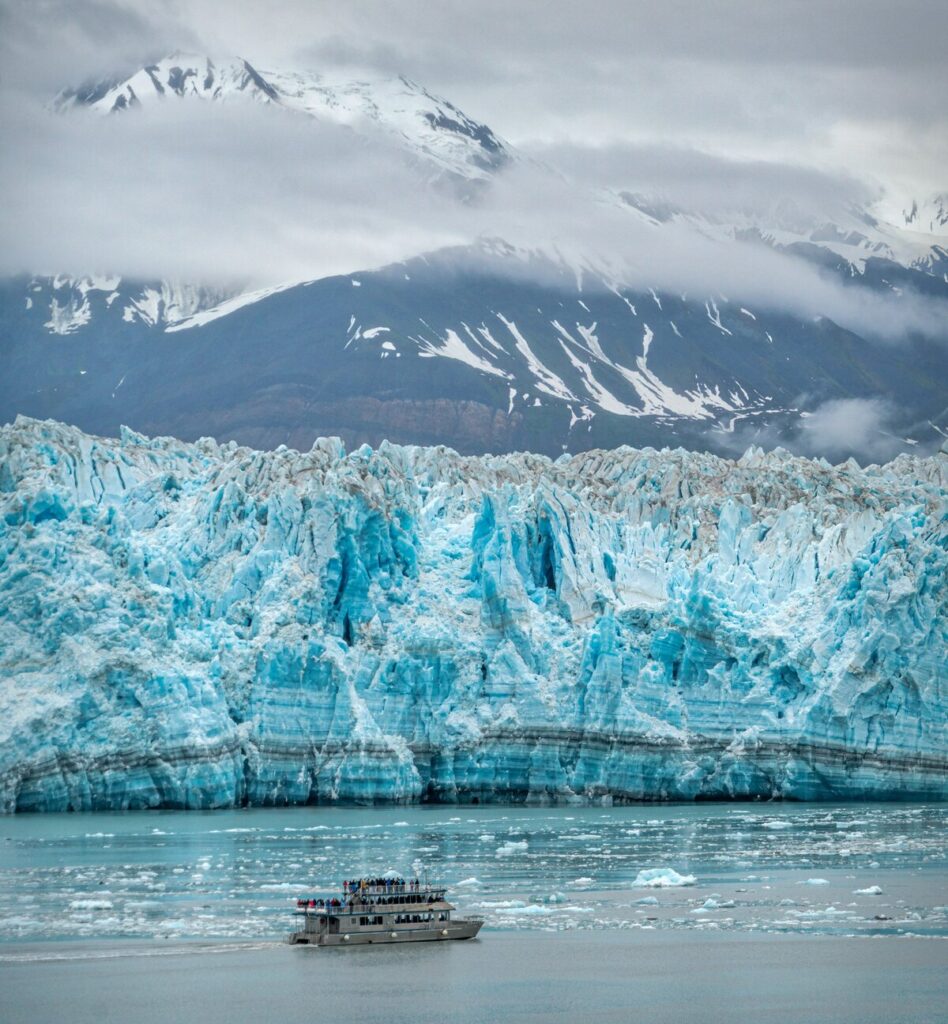 Some of the beautiful attraction locations include Alaska Rainforest Sanctuary, Ketchikan; Kenai Fjords National Park, Inside Passage; Denali National Park; Tracy Arm Fjord and many more.
The tourism industry in Alaska is thriving, and many people visit the state from all over the world each year. You may get started in the travel and tour industry with minimal initial expenditure and a valid state license.
Hotel Business
Hotels and motels may be needed because visitors to Alaska come from across the world mostly for business, pleasure, and work.
Starting a lodging business in The Last Frontier State is a lucrative business. Although it takes a lot of money to get a hotel up and running, the reality is that in Alaska you have a better chance of recouping your investment.
If you don't have the financial capacity to build a hotel, one business idea you can start is by offering a hotel booking service for visitors. The best way to implement this is by designing a website for your booking business.
Shipping Business
The state of Alaska is by far the largest U.S state by area with 665,384 sq mi (or 1,723,337 sq.km). It borders the Canadian province of British Columbia and the Yukon and shares a maritime border with the Russian Federation's Chukotka Autonomous Okrug to the west.
And the north, it shares borders with the Chukchi and Beaufort seas of the Arctic Ocean. These borders that link the country with other countries make shipping investment a profitable business in Alaska.
Frozen Seafood Business
Alaska, with the longest coastline in the USA, has a rapidly expanding fishing industry. The state's frozen seafood sector is the largest in the country.
So as a resident you may take advantage of this by selling your catch throughout the country and beyond the world or buying from fishers and then exporting to another part of the globe.
Note: You need a commercial fishing business license for this kind of business. And the information is available at the Alaska Department of Fishing and Game.
Marketing Petroleum Related Products
The largest revenue for the government of Alaska comes from oil and gas, amounting to nearly 85% of the state budget.
As a major oil producer, a lot of business opportunities like providing haulage services to oil companies. You have a lot of potential if you start an Alaskan advertising firm and form a partnership with these production businesses to market their products.
Car Repair
Beautiful as Alaska's scenery is, it can be rough on vehicles if you drive there in the winter. Cars and trucks around the state are susceptible to damage from road salt, dirt paths, and heavy snowfall.
In order to keep their vehicles in good working order, an auto repair service will be a good start for someone who has an auto repair certificate.
Insurance Sales
U.S Census Bureau stats show that there were 21,184 establishments in Alaska as of 2020. And there is no hiding the fact that many Alaskan businesses operate in potentially hazardous environments.
It's no secret that commercial fishing, forestry, and oil field work are all dangerous and difficult occupations.
You can help folks who put themselves in danger every day by selling insurance in Alaska. You may help people by selling insurance, whether it's business insurance to local companies or individual life insurance coverage to their employees.
Photography Service
Proficient with the camera? The possibilities in Alaska may be vast. There are numerous opportunities for photographers to make a career in Alaska.
Photographs of weddings, families and loved ones are perennial favorites. Furthermore, as the festive period is approaching like Black Friday deals, Alaska is more likely going to welcome more tourists, thereby creating business opportunities for a professional photographer.
In short, tourism makes the state a photographer's paradise, offering some of the most breathtaking landscapes and fauna anywhere on the planet. Picturesque scenery awaits you in Alaska, no matter your photographic tastes.
Teaching Jobs
Alaska has various difficulties in the field of education. Students in Alaska are smart, but they may not have the same opportunities as their peers in the lower 48 states.
Having access to after-school tutoring could help level the playing field for Alaskan children, you may leverage this and start making cool cash you know?
Business startup requirement in Alaska
There are certain requirements that must be met before launching a company in the Lone Star State.
1) Choose a legal entity for your company, such as a DBA, LLC, or corporation.
2) For legal and administrative purposes, your firm needs a Registered Agent.
3) Choose a Trade Name – Verify the domain name's availability and the US Patent and Trademark Office's (USPTO) acceptance of the proposed name.
4) Submit an Application for a Business License
5) Get an Employer Identification Number from the U.S. Department of Labor.
6) Establish a separate bank account for your company.
7) Acquire any licenses and permissions needed to start up your new venture.
Conclusion
The aforementioned business opportunities in Alaska may trigger your interest in implementing one of the ideas you've conceived a long time ago, but feasibility studies are an essential part of starting a business.
Your first step as a business owner should be to research the local market to find out what kinds of services and goods are in demand.
Reference:
Alaska Department of Fishing and Game. "Commercial Fishing: License and Permits". alaska.gov