Last updated on February 16th, 2023 at 09:13 pm
Indiana has a large export business and is well-known for its manufacturing. The state provides a balanced environment for business because of its business-friendly legislation and steady economy.
With nearly 500,000 small businesses that provide over 1.2 million jobs in the state, The Hoosier State, is home to lots of business opportunities, especially for aspiring entrepreneurs who do not have millions of dollars to start a venture.
Table of Contents
Several industries have emerged in the state as a result of its status as a leader in the production of automobiles, auto parts, pharmaceuticals, and various sorts of machinery.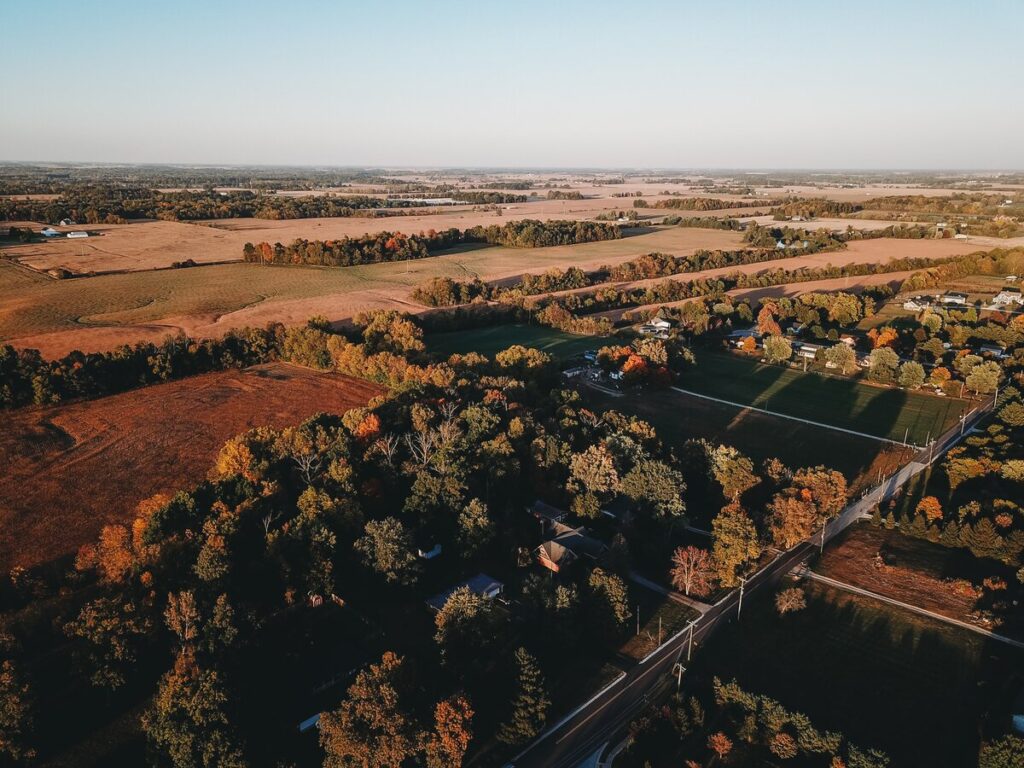 Below are some of the businesses you can start in Indiana:
Interior Decorator
Indianans place a premium on having comfortable places to work and live. Decorating people's homes and workplaces is a great way to make a living.
Statistics from Census Bureau show that there are 2,950,185 housing units in the state. While this doesn't mean that all the housing units would require the services of an interior decorator, it's important to point out that some households renew their interior deco at intervals.
You can also lend a hand in the ornamentation of many public establishments, including educational institutions, commercial establishments, dining establishments, and nightclubs.
Interior designers can make a lot of money over the holiday season by decorating homes, churches, and businesses.
Interior decorators have a lot of job openings, but they need to master one skill if they want to make a living: networking.
Online Shoe Shop
The only thing women adore more than fashion is a great pair of shoes. Because of this trend, businesses like Justfab and Shoedazzle, which sell shoes online, are doing very well.
To save the hassle of visiting multiple stores, many choose to do their shoe shopping online, especially during the festive seasons. Stats show that 50.4% of residents in Indiana are women, that a large market for shoe sellers.
Anyone, not just Hoosiers, has access to the global market that your online shoe store can serve. And if you're looking for ways to expand your business financially, think about expanding your shoe sales to include men and kids.
Food Truck
Why not launch a food truck business in one of Indiana's many college towns or major cities? The already widespread practice of eating from food trucks has become increasingly common as a means of avoiding close social contact while filling one's stomach during the pandemic.
It's possible that the ideal business to launch in Indiana is a restaurant offering up grandma's secret recipe if you have some cooking skills and are situated in a college town or commercial hub.
However, before starting construction, make sure you check with the local health department and secure any necessary permits.
This business is most suitable in major cities like Indianapolis, Bloomington, Fort Wayne, Evansville, South Bend
Solar Energy Consultancy
Indiana has solar-friendly policies, thereby making the use of solar as the source of power popular in the state, no wonder the state ranked 18th among states for installed solar power.
Inflation rates are lower and prices of goods and services are lower in regions where people have access to energy at low cost.
Many businesses realize that if they want to keep their earnings stable and keep their prices low, they need to find sustainable and inexpensive power sources.
You may make a lot of money as a solar energy consultant because solar energy is one of the inexpensive energy sources that people are looking into right now.
Customized Tours
The college scene in Indiana is thriving, with some of the nation's top institutions and fiercest rivalries. The tourism potential here is huge, especially for those with a passion for sports like basketball and football.
For instance, The Hoosier State generated about $2.6 in taxes from tourism in 2018, according to Rockport Analytics.
Tourists who came to have fun at exciting locations in the state spent $3.7 Billion on food and beverages, spent $2.9 Billion on shopping, and $2.1 Billion on transportation across the state.
In all, there was $13.2 Billion in tourism spending in Indiana in 2018. This shows that there are numerous business and investment opportunities in Indiana's tourism sector.
Custom college town tours could be a lucrative business venture in Indiana, depending on your area of expertise, location, and areas of interest.
Agriculture
Indiana is among the top 10 farming states in the U.S. and the top five commodities by the value of sales. It major revenue comes from Corn ($3.28 billion) Soybeans ($3.08 billion) Meat animals ($1.62 billion) and Poultry and eggs ($1.18 billion).
Indiana is a great spot to start a family farm because it is a significant agricultural hub. Depending on your level of experience and competence, farming may be the ideal business to launch in Indiana because to the state's rich resources and federal and local government support for farmers.
Dog Breeding
Dog breeding business is one of the best businesses in Indiana. Dogs are popular pets in Indiana, and close to half of the state's families are ready to spend any amount to maintain the wellness of their dogs.
According to Pawlicy Advisor, "49.4%of Indiana households own a dog".
That's interesting, isn't it? Imagine you have numerous female dogs, and each year they have dozens of puppies for you.
If you can find excellent homes for these pups and charge a fair price, you will have a lot of cash on hand.
Breeding dogs require monetary efforts and physical effort, but the reward is worth it, especially if you reside in a state like Indiana that likes pets.
Home Improvement Service
Have you ever found yourself watching one certain home renovation show nonstop? It's not just you. In fact, Americans do not joke about home improvement.
The home renovation industry could be the most lucrative for an entrepreneur in Indiana with the right set of talents and equipment.
To get started, though, you might need to have a general contractor's license or some other kind of professional certification.
In addition, you might be required to secure licenses before advertising your services. Before applying for licenses and permits, you may be required to prove your business's legal existence.
in Indiana by submitting a Certificate of Existence.
IT Security Consultancy
Almost every business in Indiana has a website or at least makes use of the internet in some capacity. Despite its many benefits, information technology is not without its drawbacks.
One of its drawbacks is that it is vulnerable to hacking, which might result in a severe security breach that would cost the organization millions of dollars.
That's why smart businesses hire IT security experts to make sure nothing like that ever happens, and if it does, the fallout is negligible at most.
Sports Coach
Many people have innate abilities in sports, but they require professional training and development to reach their full potential.
You can open your own sports training facility in Indiana if you have the necessary funds, but if money is tight, you can always work as a school or individual coach. This is a fantastic method for turning your passion into a lucrative career.
Conclusion:
While the above small business ideas in Indiana, an investor who is looking at the bigger picture can venture into some of the sectors that constitute the economy of The Hoosier State.
Above all, Indiana is the 7th best state for an opportunity, according to the US News ranking.
References:
Rockport Analytics (2018). "Stable Growth Continues as Indiana Tourism Completes its Eighth Year of Expansion". in.gov (PDF)
Pawlicy Advisor. "Indiana Pet Ownership Stats". pawlicy.com