In 2020, the Gross State Product (GSP) of Maryland was $410.7 billion, the number grew to $438.2 billion in 2021.
The government, finance, insurance, real estate, and professional and business services are the largest in the state.
But beyond the business data of The Old Line State, why should an investor incorporate a business in Maryland? Does it really worth it?
There is no better time to start a business in Maryland other than now. With a booming economy, investors can confidently plant their resources in this amazing state and expect a good ROI , as it can be a superb location for starting a business.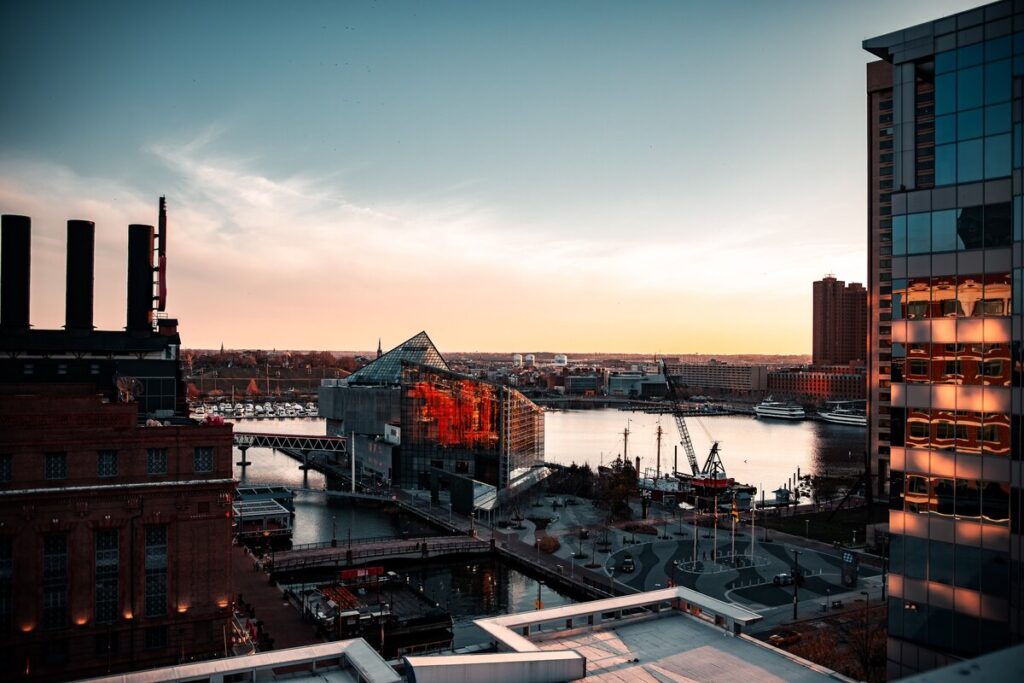 So…
What are the benefits of starting a business in Maryland?
According to statistics, there are over 594,124 Small Businesses operating in the state, according to figure from the U.S Business Administration Office of Advocacy.
That's impressive, especially as we consider the impacts they have been making in society and the economy. And there are still a lot of business opportunities entrepreneurs can explore in the state.
One of the amazing benefits attached to operating a business in Maryland is the ability to grow very quickly and easily. You can jump into the ship and do well too and achieve very great things with your enterprise.
Amazing Location for Running a Business
Maryland draws a lot of energy from Washington, D.C. This remains one of the advantages of the State since it is beneficial even to its economy.
Business owners can easily attract very significant individuals and organizations, due to the Washington, D.C. factor.
You should remember that Washington, D.C is the power home, and is visited by very powerful people every now and then.
Some of these significant personalities have turned the tide around for various businesses they patronized in Maryland, particularly when they are well pleased with the products or services offered.
Therefore, as long as your business is offering sophisticated products or services, the Washington, D.C factor can connect you with very powerful people and organizations that will help you thrive accordingly.
Generally, word-of-mouth marketing is a very strong way of getting more customers (which translates into more revenue). Now, imagine if a powerful politician recommended your business to his or her colleagues.
Also, being very close to Washington, D.C means the state has straight links to the U.S. Small Business Administration (SBA).
This is a very strong agency that supports growing entrepreneurs by providing various opportunities for services for financing as well as counselling.
Generally, the location factor made available several superb opportunities that small business owners can benefit greatly from to enhance their enterprises and maximize their resources. For instance, you can benefit from mentoring, one on one assistance, and so on.
Maryland Supportive Communities
It's easy to flourish in business when you receive adequate community support when necessary. This is one of the beautiful reasons why you can conveniently invest in Maryland, as the experience you will encounter here is way ahead of many others in the United States.
As a business in Maryland, you should immediately discover the supportive communities that keep appreciating your decision to put your resources in the state in the first place, thereby adding more value and prosperity to the state. These things sure play a core role in the success of many new businesses.
Local Government Support
How about government officials that are always optimistic about seeing you succeed as a business? These guys will give you strong support to see you thrive in Maryland as a business owner.
This is one of the reasons many businesses are doing very well in the state. Government officials are for you when you play your part by bringing to the table a legitimate venture to will add value to Maryland's economy.
Therefore, in Maryland, you are not only benefitting from customers and community support but even state and local government officials are great.
It doesn't matter if you are doing your thing from Baltimore, Bowie, Frederick, Rockville, Gaithersburg, and so on, you will always find reasons to be grateful for the support.
Working Consumers
When you hear Maryland is open for business, you should know that the state has put in place the tools that will enable business starters succeed in their venture.
A lot of factors have been reducing unemployment rates in Maryland. This is a good one for society, and also for business owners.
So, in Maryland, you have the advantage of a good population as well as empowered consumers. According to statistics, there are some 6 million people in the state currently.
Knowing fully well that a very large chunk of them is gainfully employed is another good reason to consider doing business here.
Looking at this from another angle, it means you can afford to scale as you grow, although you should be set to compete for qualified employees. The good thing here is that it helps your business in the long term.
Resources for Small Business Owners
As a small business owner in Maryland, you can benefit greatly from the likes of SCORE (a very strong network of enterprises).
For instance, they have certain structures in place that have been very helpful to a whole lot of small businesses (such as free online courses, mentoring, and so on).
In Maryland alone, there are different local SCORE offices in different parts of the state. You can easily get on board and partner them to receive valuable assistance in any area of your business growth.
Access to financial incentives in innovation
In October 2021, the state launched Innovation Investment Tax Credit. It was designed to rapidly grow the early-stage technology companies with help from investors in the state.
If your company has less than 50 full-time workers and the company falls under robotics, energy, blue technology, and aerospace among others, then you can explore the new investment programme.
Maryland also has almost 20 grants business owners can access if they are qualified. Choosing the right category during application is very important.
Conclusion
While Maryland is not the most perfect state in the United States that can be recommended to investors, it is one of the best around.
You can consider the thousands of businesses operating here already for many years now, as well as the eagerness of the state to see you succeed.
There are various Small Business Development Centers in different parts of the state that are saddled with the responsibilities of providing necessary assistance to entrepreneurs.
The state has an atmosphere for innovation and can also boast of a workforce that is diverse and highly educated. WalletHub ranking says Maryland is the second most educated state in the U.S.
You also will love its several modern infrastructures. This means, it is not simply a great place to do business, but you will also enjoy living here.
So, it is worth it to invest in Maryland. With a great structure in place, you should not struggle to find success as a business owner.
You can invest in any of its key industries, such as Cybersecurity & IT, Manufacturing, Agribusiness, Distribution, Warehouse and Logistics, etc.
Additional Information: