There are over 700,000 people employed by the 355,998 small businesses in Kentucky while the survival rate of businesses in the Bluegrass State is 79.8 per cent, statistics on Boostsuite say.
The impressive SME data in the state has contributed to the establishment and implementation of more business ideas in the Bluegrass State.
So, what is the state doing differently that makes it an investment destination? In this article, you will discover the reasons to incorporate a business in Kentucky.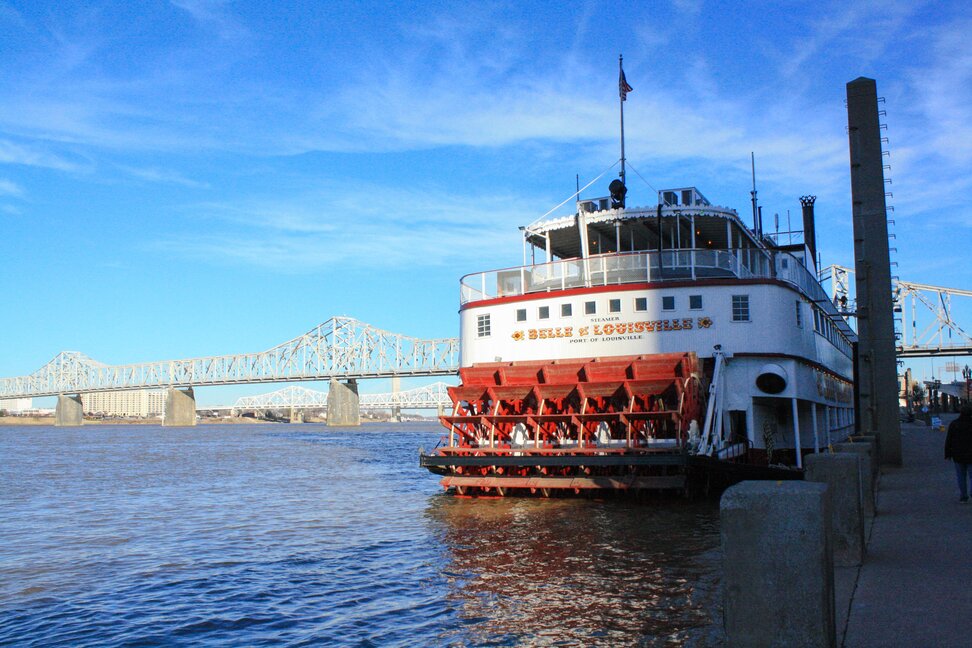 Advantages of starting a business in Kentucky
While starting a business anywhere is not always a bed of roses, several factors make Kentucky a formidable place to invest your resources, and you can join the army of businesses already doing fine here.
Strong State Support for Innovation and Entrepreneurship
The state loves innovation and entrepreneurship and is always eager to offer adequate support to help them flourish in business.
There are various structures in place that encourages small business startups to succeed. For instance, you can engage the KY Innovation office for mentorship that helps with getting funding and scaling your business to a larger one anytime.
As an investor, the state already has in place innovative and effective programs meant to help you get value from your investment.
Kentucky's Strategic Location
Location is one of the greatest reasons business owners who have taken their time to understudy the states' business environment and policies want to do business in Kentucky. It is its strength.
The bluegrass state is fixed in the middle of several crucial parts of the United States, and you can benefit greatly from this as a business owner operating here.
Kentucky shares borders with seven states: West Virginia (east), Virginia (southeast), Tennessee (south), Missouri (west), Illinois and Indiana (northwest), and Ohio to the north and northeast.
Kentucky seems to be in the middle of everything, as you can easily reach out to over 60 per cent of the country's population with ease.
Whether you are thinking about the ease of getting your products from a large range of manufacturing outfits or having access to more consumers, it's all good!
A state you can rely on in times of challenges
You know it feels when a state isn't only concerned about the taxes you remit to its covers, but also there to lift you in times of financial trouble.
That's exactly what the State of Kentucky did during the trying moment of COVID-19. The pandemic brought led to the collapse of many small businesses around the world.
But Kentucky rose to the occasion by helping more than 630 small firms that were badly hit by the pandemic.
Specifically, more than $20 million in grants since July 2020 and a low-interest loan program were given to the affected businesses for recovery.
Benefits of Its Superb Logistics
The state is very prominent among the states in the U.S when it comes to total air cargo shipments since it is home to two superb international airports as well as various busy shipping hubs.
Therefore, businesses are presented with the advantage of getting products in and out of the state with great ease, which is very good for business.
You are easily connected with global commerce with ease, and this alone could help you scale up in a short time.
This is one of the reasons several large logistics companies in the world are comfortable with doing business in Kentucky and even establishing a prominent base here.
For instance, the likes of DHL, UPS World Port, Amazon Air, and so on, have a very strong presence in different parts of the state.
What this means for small businesses is that they have the option of not limiting their scope to Kentucky alone, but can serve customers elsewhere with ease. Your products can get to several parts of the world in the twinkling of an eye.
Access to Capital
If you have the idea and innovations that can add value to the economy of a state but your major challenge is capital, then it is time to start thinking on how to incorporate your business in Kentucky.
The state understands that "capital is one of an entrepreneur's biggest needs to launch and grow a company". And it has a variety of successful tools in place that match entrepreneurs with the funding they need to succeed.
One of the merits of investing in the state of Kentucky is its array of funding opportunities for businesses: Small Business Tax Credit, Export Grants, and the Kentucky Small Business Credit Initiative among others.
Strong and Effective Networking
Kentucky's transportation network is spot on. There are several commercial airports to get to different parts of the state without limitations. It has several interstates and strong highways, amongst others.
Therefore, its transportation network is one of its strengths, since you can always move anything around with great efficiency – by rail, air, water, and road.
Cost of Doing Business in Kentucky
It should amaze you to know that in all of the country, the bluegrass state is at the top of the ranks when it comes to the cost of doing business. This is an assurance that should get you excited as an investor.
In Kentucky, you can engage any of its several great progressive tax incentive programs and offers, which is one of the core things an investor looks at before committing their resources to a place.
In addition to all of these, there are several innovative financial assistance you can take advantage of as a small business operating in the state.
For instance, you can benefit from the Kentucky Export Initiative to get free money for export-related enterprises annually.
Considerate Power Rates
It is a popular truth that one of the major factors that deplete the revenue of many businesses revolves around utility consumption.
However, Kentucky has a reputation for being one of the cheapest places to get electricity in the U.S.
You will appreciate this better if you are going for a business where you must depend on a lot of electricity to power your ventures.
An Innovative Futuristic Training for The Workforce
One of the proofs that Kentucky is a very serious state when it comes to being proactive with its economic developments, revolves around its structure for training employees in the state for free.
It doesn't matter if the worker is a new one or has been working for years, they can always participate in this beautiful training meant to make them more skilled at what they do. Amazingly, these things are carried out at no cost.
This is something many businesses operating here are grateful for since they won't have to bother about expenses attached to training their workers.
It is also important to add that the state, through this system, caters to peculiar needs. In other words, the company can tell them what they want their workers to become, and the needed personalized training will be carried out.
An Economic Productive Educational Environment
The educational system here is constructed to make the students business-minded. Even if these students that are produced by its colleges and universities couldn't start their businesses, they will be productive and useful as employees.
Educational institutions in Kentucky embraced the concept of developing the workforce of the future. Therefore, businesses won't struggle to find the right workers for their enterprises.
Conclusion
Investors can consider investing their resources in Kentucky for several good reasons. While not a perfect place, it is helpful to know that the state is always eager to help businesses succeed.
They are usually set to come through when necessary, and there are structures in place that you can benefit from. Besides, is among the top 15 happiest states in the U.S, according to the HouseFresh survey.
There are government officials that are ready to work with you to assist you to lower your cost of doing business and maximize your resources as much as possible.
Finally, you can consider the advantages of doing business in Kentucky because it is a nice place to live. Beyond business life, you can enjoy a great quality of living in different ramifications.
For instance, Kentucky has one of the lowest cost of living rates in the United States of America. It was ranked the ninth-lowest cost of living in the U.S by U.S. News & World Report.
References:
Cabinet for Economic Development. "Entrepreneurship: Investor Information". ky.gov
Boossuite. "16 Fascinating Kentucky Small Business Statistics". Boostsuite.com