Last updated on August 9th, 2023 at 12:27 pm
As an investor, you must have probably come across reports that some of the best Texas cities to invest in are Houston, Dallas, San Antonio, Fort Worth, Austin, Arlington, El Paso and so on.
Such reports are absolutely true. The Lone Star State is filled with business opportunities ranging from rental property to tourism among others.
Table of Contents
But one who knows little about the second U.S biggest state by population might want to ask: why should I incorporate my business in Texas?
There is no country or state that doesn't face some challenges, it all depends on how a government manages such challenges.
In this article, I will focus on the reasons why you might want to explore Texas' investment ideas that abound in the state.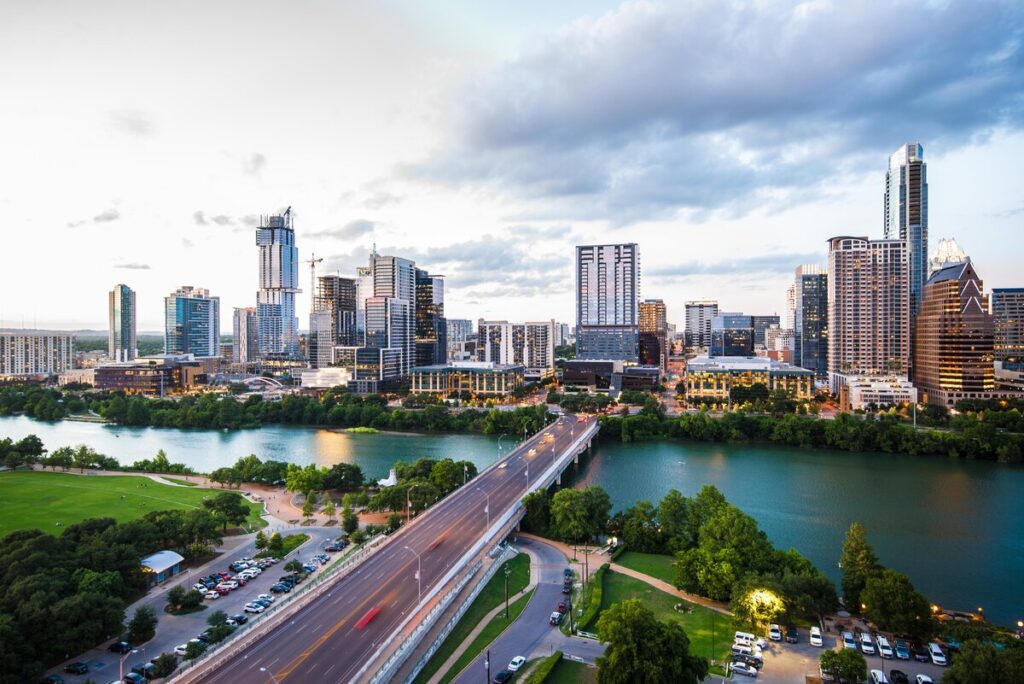 A Peep into Texas
With a population estimate of 29,527,941 (census.gov July 2021), it is one of the most populated states in the country, being only surpassed by The Golden State of California. A lot of people sure love living in Texas for several pleasant factors.
By land area and total area, the state is second-largest and eighth by water area with 7,365 sq.
Texas can boast of a Gross Domestic Product (GDP) that is estimated to be $1.8 trillion. This means, should Texas be an independent country, it is going to be one of the top ten prominent countries with the largest economy in the whole world.
And you should know that this beautiful state contributes 8 per cent to the country's GDP, only behind the state of California.
Therefore, one of the best states in the US that can be swiftly recommended when it comes to investing in the state of Texas.
Benefits of Incorporating in Texas
Here is a place with a balanced and robust economy, and there is a vibrant market for a lot of products and services you can decide to give attention to.
Low Tax Burden
One of the major factors investors give serious attention to before committing their resources to a place revolves around taxes.
No investor wants their revenue to keep depleting via taxes, and many tend to look for ways to avoid paying high taxes altogether.
Fortunately, however, Texas is an amazing state that gives great priority to small businesses and is responsible when it comes to putting in place frameworks that help businesses flourish, as well as woo new investors.
Texas is characterized by a low tax burden. Entrepreneurs in the state are not taxed on corporate or individual income, and you don't even have to bother with all that is about state property taxes.
By $0 personal income tax, Texas is in the league of Tennessee, Alaska, Washington, South Dakota, Nevada, Florida, and Wyoming.
You therefore will face very little burdens as far as taxation is concerned, and you can afford to keep much profit to yourself.
In Texas, you can explore several tax incentive programs tailored specifically to help you soar in your ventures.
Some of the prominent ones include:
wind and solar energy tax exemptions and deductions
franchise tax exemption
personal property exemption
research and development tax credit
Freeport exemption
State Sales and Use Tax Exemptions
property tax abatements,
Simple State Regulations
For the sake of emphasis, Texas gives great priority to entrepreneurs, and the government is usually committed to ensuring the state will always help businesses flourish, for the sake of the prosperity and stability of the economy.
Hence, Texas is a fair dynamic, and business-friendly place, and one proof of this is in the area of the operations of its business laws.
Aside from the tender nature of these laws (which were carefully put in place to help businesses grow steadily), entrepreneurs can also navigate the laws and operate in line with state demands, without third-party assistance.
There are simplified guidelines that anyone can easily understand made available on the official website of the State Government of Texas (texas.gov).
Incentive And Funding Programs by the Government
The government is very proactive (at least, as far as the economy is concerned), offering many benefits and state incentive programs for startups.
Here, entrepreneurs can have access to several financing programs with the availability of different forms of loans, simulating small business development and helping entrepreneurs maximize their resources and general potential.
You can apply for the likes of the Texas Enterprise Fund (TEF), Capital Access Program (CAP), and so on.
Additionally, there are several small business grants you can get in Texas that will boost a lot of things, spurring you closer to success.
Prominent among these grant programs in Texas include the Skills Development Fund, Governors University Research Initiative grant program (GURI), and so on.
Diverse and Supportive Business Community
There are many businesses here, of different sizes and types. Due to the friendly commercial climate, it is easy to come across several startups in different corners of Texas.
But there are even many big commercial organizations here. Many big Fortune 500 companies can be found in Texas, such as Baker Hughes, Oracle, Exxon Mobil, American Airlines Group, AT&T, and many more.
It is easy to settle for Texas for obvious reasons.
The state loves the success of your business, and the population is thrilling (you can get more customers as well as great talents as employees).
Hence, due to the numerous commercial organizations that are available here, there is a formidable sense of community for those just starting their firm in Texas.
It is easy to draw necessary support from the business community, and you will always find a segment that is filled with business owners moving in your direction. Networking opportunities can help turn your business around in Texas.
And to place a brief emphasis on an advantage that revolves around getting quality talents in Texas to help actualize your business goals.
It is interesting to note that the state has the second-largest workforce in the whole of the United States of America.
Open For Innovation
The state has a reputation for being prominent when it comes to possessing innovation and technology markets in the United States of America.
There are several superb centers of innovation in different parts of Texas. You will come across various world-class innovation hubs where major stakeholders assemble for the love of making impacts with technology – talk about universities, entrepreneurs, investors, corporations, and so on.
The presence of these innovation hubs in Texas can be pretty much beneficial to your business in ways beyond your comprehension.
The state can boast of an innovation ecosystem that is vehemently efficient and effective, as various active innovation communities in Texas represent a support system where everyone receives the unique help they need.
In Texas, it is amazing to know that if your small business has a lot to do with innovation, you will receive a great measure of media attention which makes things easier for you.
Ownership Transfer
One of the major benefits attached to operating a business in Texas revolves around the ease of transfer of business ownership when necessary.
This can be actualized in different ways, usually based on one's business structure.
In Texas, you can easily transfer ownership of your business by leasing the business, selling it through owner financing or lender financing, or even deciding to use bequests, shares, or gifts.
You may not appreciate this simplicity until you see what is available in certain other climes.
Profitable Rental Property Sector
Another benefit of investing in Texas is that it is one of the best U.S states for real estate investment, not just because of the ROI, but the regulations by the state government ensure that owners of property in Lone Star State get value from their investment.
Why owning rental property in Texas is profitable can simply be summarized as follows:
Business-friendly climates and a robust job market contribute to the increasing demand for rental properties in the buoyant economy of Texas.
As Fortune Builders puts it, Texas is on top of states that help property owners get value from their investments, especially when tenants try to break the lease agreement.
Conclusion
A state that is famously agreed to be one of the fastest growing and healthiest economies in the United States of America can be recommended to investors of different pedigrees.
The Lone Star State is committed to retaining a strong economy and is proactive when it comes to taking adequate steps to help relevant stakeholders flourish in their different enterprises.
The state itself is an enterprising one, responsible for producing up to 10 per cent of total manufactured goods in the USA.
Aside from being regarded as the number 1 domestic producer of oil and natural gas in the US, Texas can also boast of a formidable export market that records annual revenues of over $315 billion.
The population is also an added advantage when it comes to doing business in Texas. Aside from the availability of a well-organized market and customers that can easily pay for your products, you also have access to the diverse and extensive workforce in Texas.
So, finally, is investing in Texas worth It? Yes, based on the above benefits that abound in the state.