Last updated on October 11th, 2022 at 11:34 pm
In recent years, Arizona's economy has grown rapidly, and this expansion has been both steady and inspiring for the state's residents. As the population increases, so does the potential customer base for local entrepreneurs.
When it comes to conducting business, Arizona is among the top states in the U.S. When it comes to starting a business, Arizona ranks among the best state U.S states to starting a business.
And by area, Arizona is the sixth biggest state in the U.S with 295,234 sq.km
In light of recent technological developments, the state government is preparing to throw open the doors to a plethora of new economic options.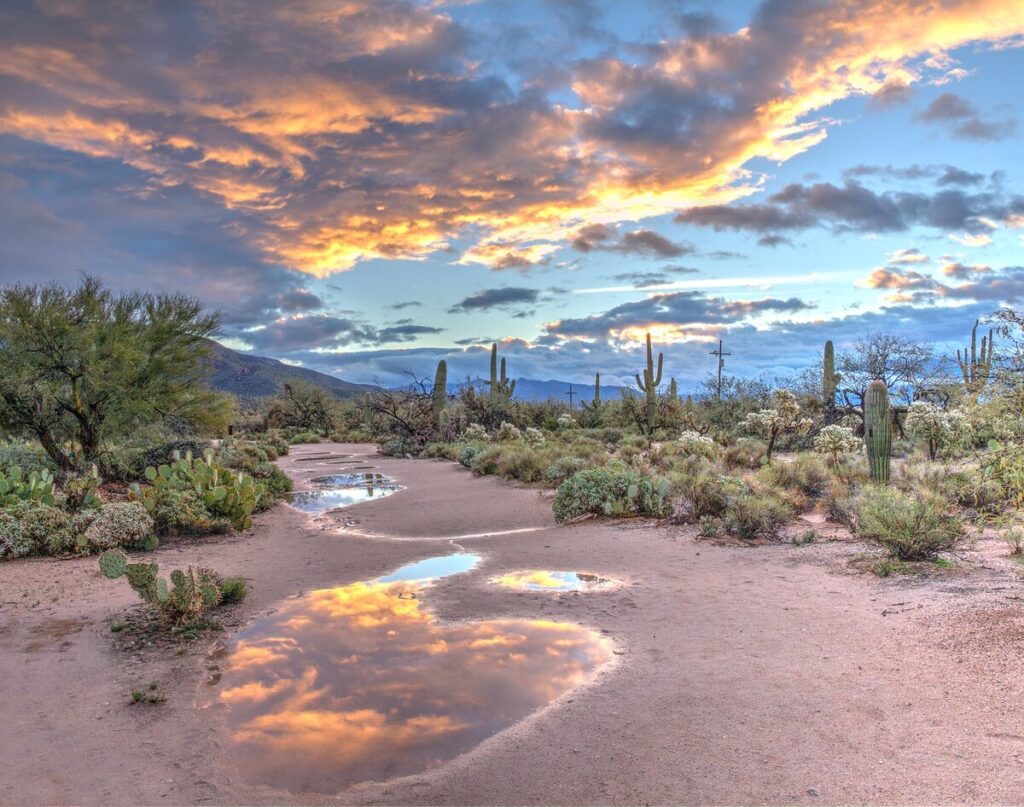 Before the end of September 2022, the governor of The Grand Canyon State revealed that the state's surging economy has unlocked the state's historic flat tax package of 2.5 per cent.
"It's time to deliver lasting tax relief to Arizona families and small businesses so they can keep more of their hard-earned money," Governor Doug Ducey stated in a letter addressed to Arizona Department of Revenue Director Robert Woods
By the governor's words, the tax relief "keeps Arizona competitive and preserves our reputation as a jobs magnet and generator of opportunity."
Here are some business ideas you can start in Arizona. Some of these options may be just what you're looking for, whether you're trying to come up with a work-from-home venture or the next big thing.
These suggestions are useful for those just starting out in business as well as those who have been in the field for some time and are trying to broaden their horizons.
Tourism Services
In 2021, the fascinating attraction places in Arizona attracted nearly 41 million people around the world to The Grand Canyon State, according to the state's Office of Tourism.
The economic impact of attraction locations in the state meant $23.6 billion in spending by the visitors into Arizona's economy, thereby leading to job creation and revenue in tax for the government.
What this means is that you can provide guide services to visitors, help them in hotel bookings, help them to understand the culture of people and their food.
Sports Equipment Supplier
This business is most suitable for Phoenix. Phoenix, Arizona, is a major hub for the sale of sporting goods because of the state's avid sports fans. You can offer sports gear to local gyms, teams, and camps at wholesale prices to get your feet wet.
Event Management Business
A successful career as an event planner in Arizona is within reach for those with strong organizational and management abilities.
It is possible to launch a successful event-planning enterprise and work on a grand scale with established corporations. There is unlimited potential for success in this industry if you can provide superior customer service.
AC Installation & Repairs
Arizona's desert environment creates a market for HVAC products, with a high need for AC installation, repair, and maintenance.
If you have the necessary talents or know someone who does, this business opportunity in Arizona could be very lucrative for you.
Bike Rental Business
The state capital of Arizona was ranked bronze by the League of American Bicyclists. According to AZ Central, Phoenix "has 713 miles of bicycle facilities; 596 are on-street bike lanes."
Bicycles are in high demand in Phoenix. With just a modest initial investment in a few bicycles, you can open a bike rental business and start earning a profit in no time.
Tech Repair Shop
There is a significant demand for tech repair services in Arizona because of the increasing popularity of technologically advanced home appliances including smartphones, televisions, washers, dryers, refrigerators, and more.
You can launch your own electrical appliance repair company with some technical know-how and some formal education.
Lawn Maintenance Services
There is a large need for lawn care services in Arizona due to the state's abundance of parks and private lawns, particularly in the metropolitan area of Phoenix.
This is one of the best business opportunities in Arizona because it requires a minimal startup costs associated with providing services for gardens and parks.
Home Energy Auditor
Becoming a home energy auditor is another viable option. It's only natural for individuals to demand methods to increase energy efficiency and decrease usage because nobody enjoys paying high energy bills.
An energy auditor examines a building's energy use and makes recommendations for lowering energy use or increasing the efficiency of energy systems.
Computer Training
A computer training center is another suggestion I have for a successful Phoenix business. Teaching others how to use computers is a lucrative field, as is assisting businesses in providing computer training to their employees. There is a high demand from businesses for IT certification courses, which you may provide.
Cleaning Services
If you don't have a lot of money to invest, another business I recommend is a cleaning service. Many businesses and households rely on the services of professional cleaners so that they can devote their time and energy to more pressing matters.
For me, the low overhead of this company is a major selling point. To start, all you need to do is invest in some marketing and a small stock of cleaning goods.
Auto Repairs
Given the city's large population, auto repair shops would do well in Phoenix. There may be a lot of competitors in the vehicle repair industry in Phoenix, but if you can think of a truly unique selling proposition, you may make a serious dent in the market.
You may, for instance, launch a mobile auto repair service to facilitate customers' access to assistance in the event of an unexpected breakdown or emergency.
Conclusion
There are lots of services that can be monetized in Arizona, but the aforementioned are small business opportunities in the state that do not require huge capital. You must, however, follow the legally stipulated procedures in setting up a business in Arizona which include getting a permit from the relevant agency.
Reference: