Arizona is home to at least 550,000 small businesses. They are responsible for over one million employments, the State's Commerce Authority says.
Starting a business in Arizona is not complicated, although it takes effort. In this article, we have simplified the procedures of setting up a business as you plan to launch your business ideas in The Grand Canyon State.
Settling For Your Business Entity
There are various types of business entities anyone can choose from, and you must be careful before settling for any since it can attract certain unavoidable legal and tax consequences in the long term.
While there are several options available, here are the most popular types you may want to opt for, according to your business aims and objectives: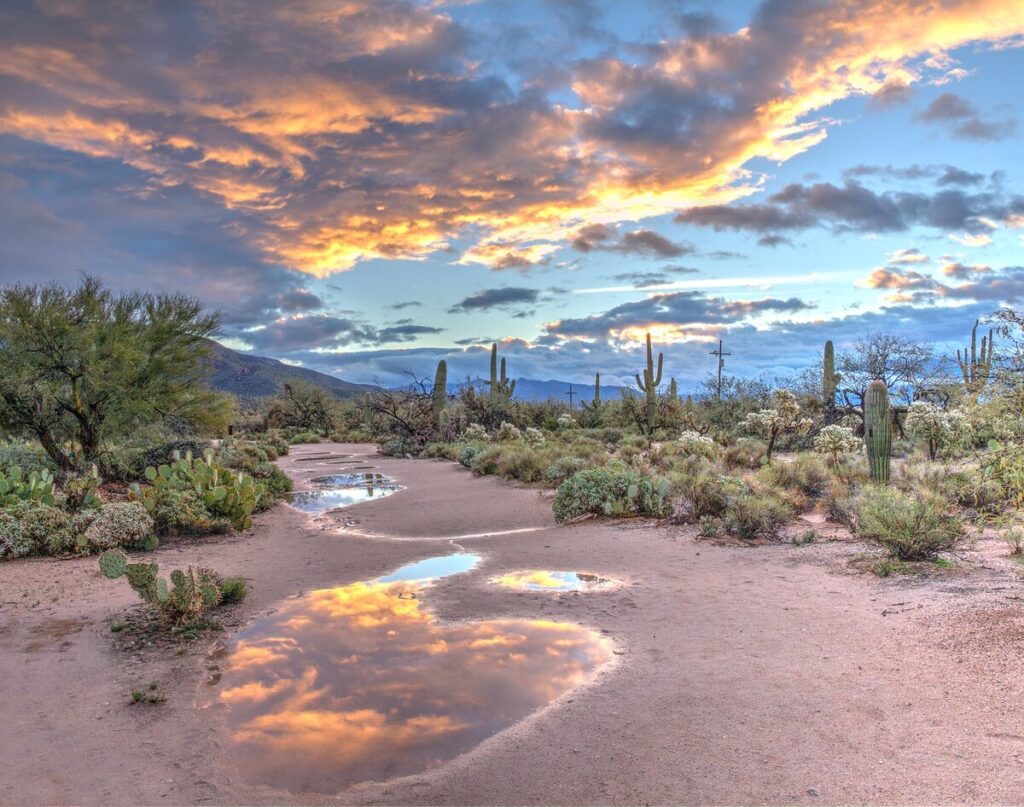 Sole Proprietorship
Here is the general option for businesses started by a single individual. Interestingly, you don't have to attract the headaches that come with paperwork to operate as a sole proprietorship in Arizona.
An entrepreneur choosing this particular business entity is declaring legally that they are one and the same with their business.
This is an integral characteristic of the structure which you must be very familiar with. For instance, by filing as a sole proprietorship in Arizona, the business owner is agreeing to be legally liable if any debt or legal issues come up.
Limited Liability Company (LLC)
While you won't have to bother yourself with paperwork if you are filing as a sole proprietorship, you should be ready for this if you are going for an LLC. Of course, it has its unique benefits, which is an edge over the sole proprietorship type.
If you form a Limited Liability Company in Arizona, you being their business owner is going to gain certain important liability protections.
In a case where there is a legal issue, only the business will be involved, and not you as a person (since you are a different entity different from the business).
Additionally, these sorts of businesses are permitted pass-through taxation, although they have to pay full self-employment taxes at the proper times.
Corporation
If you think you have to engage a lot of paperwork to form a business in Arizona, then you will be doing much more if you are running a corporation.
It can be complicated if you don't have the right information, and you have to spend a lot of resources too.
Of course, like the LLC, this type of business entity also benefits from legal protections (the business owners are not one and the same as the company).
Choosing a Business Name
After settling for the type of business entity that best fit your business aspirations, you should then choose a good name for your business.
It is important to be strategic when doing this, because, as simple as it seems, it can pay a major role in the success of your business.
Importantly, let the domain name for your business reflect the name of your business, SEO-wise, it plays a huge role.
A business name is crucial because it is usually the first thing your customer will come across. Therefore, choose a name that is not only cool and unique, but that is without controversial tendencies.
The internet has made things easier today. You can easily conduct an online business name search anytime and verify the availability of what you are going for.
When you have settled on a name you think is cool for your business, you can then conduct a search on the U.S. Patent and Trademark database, as well as on the Arizona Corporation Commission.
Once all is green, you can reserve the business name for up to 120 days. All you must do is simply file an application with the Arizona Corporation Commission for either $45 (if it's being done online) or $10 (by mail).
Business Plan
You must have a good business plan in place before launching out in Arizona. This will, amongst several other benefits, act as a guide to operating circumspectly for the desired success.
Additionally, many times, a lender or investor will demand for your business plan (which must be convincing enough).
While your plan can carry various details as consistent with what you are doing, there are certain things you must not miss out on, including:
Your products and services
There is a section in your plan that should adequately give a formidable description of your product or service. You should ensure you also explain how what you offer will take care of the needs of your customers.
Market analysis
Every serious business owner will carry out crucial research to identify their target market's size and demand and should have it in written form.
It is also a great thing if you can analyze how you can operate beyond the operations of your competitors.
In other words, how your products and services are better than what others are currently offering in the market.
Financial planning
You should be strategic when it comes to your business finances since all actionable decision you will take is backed up by finance. Money plays a big role in business implementation.
It is advisable to have a penchant for recording your expenses. Don't forget, as long as you want to run a serious business in a place like Arizona, you must be ready to spend on different things – such as marketing, insurance, payroll, etc.
These things should be well catered for in your plan. Additionally, it is advisable to work with an expert (like an accountant) to manage your business finances.
Register Your Business
After settling for your peculiar business entity and name, you can now take a step towards registering your business in Arizona.
The first thing to do in this regard is to choose a statutory agent in the state. These are registered agents that are backed by the state to get business-related tax and legal documents on behalf of businesses. Here, you must appoint a statutory agent if you will legitimately operate a business.
While it is not a bad idea to get a professional statutory agent, you can decide to work out things by yourself, particularly if you are trying to save costs (and as far as they fulfill the requirements, like being above 18).
Secondly, you can create an eCorp account online, and every other thing follows with ease. This is one of the expressions of the state's eagerness to help make things easy for business owners operating in the state.
Generally, the type of registration papers you will engage with the state is dependent on the type of business entity you are operating with.
For instance, while a sole proprietor may file a DBA, a limited liability company will file the articles of organization.
Separate Your Personal and Business Assets
One of the best things you must do is to ensure a separation between your personal and business finances.
For instance, make sure you create a business bank account that will be used for business operations and doesn't make use of your personal account.
This will save you from tax issues as well as other avoidable headaches (particularly in cases of legal disputes).
It is also advisable to get a business credit card and don't use your personal one for business purposes. You can build your business credit scores independently from your personal ones.
Get Funds
You need resources to succeed in business, and you must know how to get a lot of them when necessary.
It is important to be very strategic with your finances when starting your business, and know how to coordinate them for achieving specific goals along the way.
There are various financing options you can embrace to get the funding you need for your business. Here are the recommended prominent ones:
Business loans
There are various banks eager to give loans to businesses, although you may not have it easy if you don't have any prior business experience.
Even if you have a great business plan in writing, many banks may be reluctant to trust your first business attempt. Therefore, if this is your very first time starting a business, you can look to other options.
For instance, you can decide on an SBA loan. While the agency (Small Business Association) doesn't really give people a loan, they have a reputation that can guarantee the loans. You should work with the agency and they will be glad to help.
Equipment loans
If you are operating in a sector that requires getting premium equipment that you can't afford, you can easily look towards equipment financing options. These are in place to help get needed tools for one's business.
Bootstrapping
Finally, you can decide to rely on your personal resources, as far as you have a lot. While you will enjoy having total ownership of your business, you should also remember that if the business failed to be profitable, it will affect your personal resources.
Licenses and Permits
You will have to get a business license in Arizona, as in every U.S state, to operate a business. You can get the information about a license and permits that are relevant to your business or services you provide on the Arizona business resources section on the state's official website.
Therefore, you can visit your local county office, and the officials will offer you genuine information as touching what licenses and permits you need for your own business.
Transaction Privilege Tax License
Finally, you should apply for a TPT – a special type of tax on a business operating in Arizona. If your business is to be legitimate, then you must apply for your Transaction Privilege Tax License, which can be easily done online.
Final thought:
While you are already excited about how big your business could be in a short time, such a plan may be jeopardized if you failed to follow the due process of setting up a business in Arizona, a state that is ranked 11th as the best state for entrepreneurs by Looka
There are several business incentives in The Grand Canyon State specifically designed to boost the morale of an existing business and encourage other investments into the state. Some of them include refundable property tax reductions and tax credits.
However, you as the business owner must play your role by documenting your business registration and remitting tax to the covers of the state government.
References
Arizona Department of Revenue. "Starting a New Business". azdor.gov
USPO. "Patent Public Search". uspto.gov
Arizona Commerce Authority. "Your Small Business". azcommerce.com