Last updated on January 24th, 2023 at 10:02 am
Domains are one of the first things any new business must acquire. You may be wondering why, but getting a premium domain name is equal to securing your identity online.
Interestingly, in recent years, domains, especially premium ones, have become a great asset, and those who have them guard them jealously or sell them for a hefty price.
For instance, the world record for the most expensive domain was set by the premium domain, Cars.com, which was sold for $872 million—and yes, you saw that right—nine figures.
And just in case you still believe getting a powerful domain name isn't vital for your business, here's what you need to know.
Here's Why Domain Names are Vital
Gone are the days when domains were seen as addons for businesses. Today, they're essential to running a business, and some business models depend on them entirely. This dependence has recently increased due to the expanded role of the internet in our daily lives –- of which domains are the gateways for accessing businesses.
Picture it this way; there are only two realities where your business can exist. One is the real world with supply sources, factories, and distribution houses. The other is the online world with your social media platforms and domain-powered websites.
So, what are the crucial elements to consider when searching for a premium domain?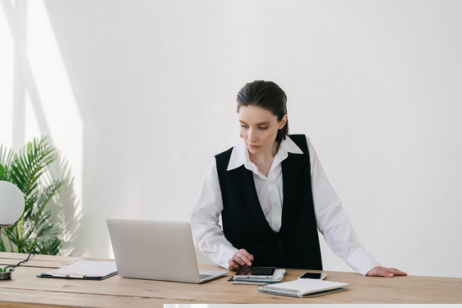 Simplicity And Ease of Understanding
Most times, a brand's name functions as its domain name, and like modern brand name ideas, domains are better when they are short, clever, and catchy. The ideal characters for your domain name should be between three to ten characters.
Shorter names appeal to the modern crowd on the internet, as people everywhere favor names that are easy to say, spell, recognize, and recall.
The worst thing that can happen to your domain is if it's easily forgotten, misspelled, or even not unique enough to be different from the sea of domain and brand names in the market.
Relevant Keywords
Keywords are the channels to traffic for most new domains. They work well with SEO ranking and are excellent for boosting your brand's visibility, especially when you're just starting out. Why? Because a good portion of your traffic would come from ranking on search results.
The challenge with keyword-based domain names is branding. Since these names don't require much branding to become viable, most brands don't invest their effort here, and this ultimately contributes to their brand's downfall.
Strong Fit for Your Company
The best domain names feel like a natural fit for the business and what it's branding itself to be. On the flip side, choosing a generic name with no tangible appeal can make your brand lose itself in the crowd of similar brand names.
Getting a strong-fitting domain name would help you better communicate your brand's vision, mission, and story. Picking a great name would also allow your new brand to grow into the goals you hope to achieve.
Trustworthy Domain Extension
Customers frequently make the honest mistake of assuming the extension after a domain name must be a .com. This mistake is typical, so every entrepreneur getting a domain must plan for them.
There are thousands of possible domain extensions a business can take, but customers are most familiar with the .com, .org, .net, or .io, so it's always best to choose these extensions.
And the best way to succeed with domain naming is to ensure you get the type of extension your customers are familiar with.
Never Underestimate a Premium Domain Name
Branding is critical for a business's success, and picking a premium domain name would tremendously boost your chances.
And using business and domain name checkers comes in handy when choosing a premium domain name for your business.
Google knew this, and that's why despite having fewer prospects and funds than Yahoo and Ask, they were able to turn the tables and emerge as leaders in the search world.
And although Ask.com was about two years old when Google came along, several factors, including building a solid brand contributed massively to its success.
Contributor:
Grant Polachek is the head of branding for Squadhelp.com, 3X Inc 5000 startup and disruptive naming agency. Squadhelp has reviewed more than 1 million names and curated a collection of the best available names on the web today. We are also the world's leading crowdsource naming platform, supporting clients such as Nestle, Dell, Nuskin, and AutoNation.