Last updated on October 10th, 2022 at 11:03 am
There is two Georgia: one is a country in the former Soviet Union while the second is a state and 8th largest by population in the United State.
This article focuses on the small business ideas in the State of Georgia for an individual looking for less capital-intensive investment opportunities in the 9th state by Gross State Product (GSP).
Judging by the economy of Georgia and the sectors that generate the most revenue for the state, some of the best businesses you can start in Georgia include poultry farming, tourism consultancy, dry cleaning services and more.
We are also considering the fact that investing in The Peach State comes with a lot of benefits, so focusing on any of the below businesses comes with incentives.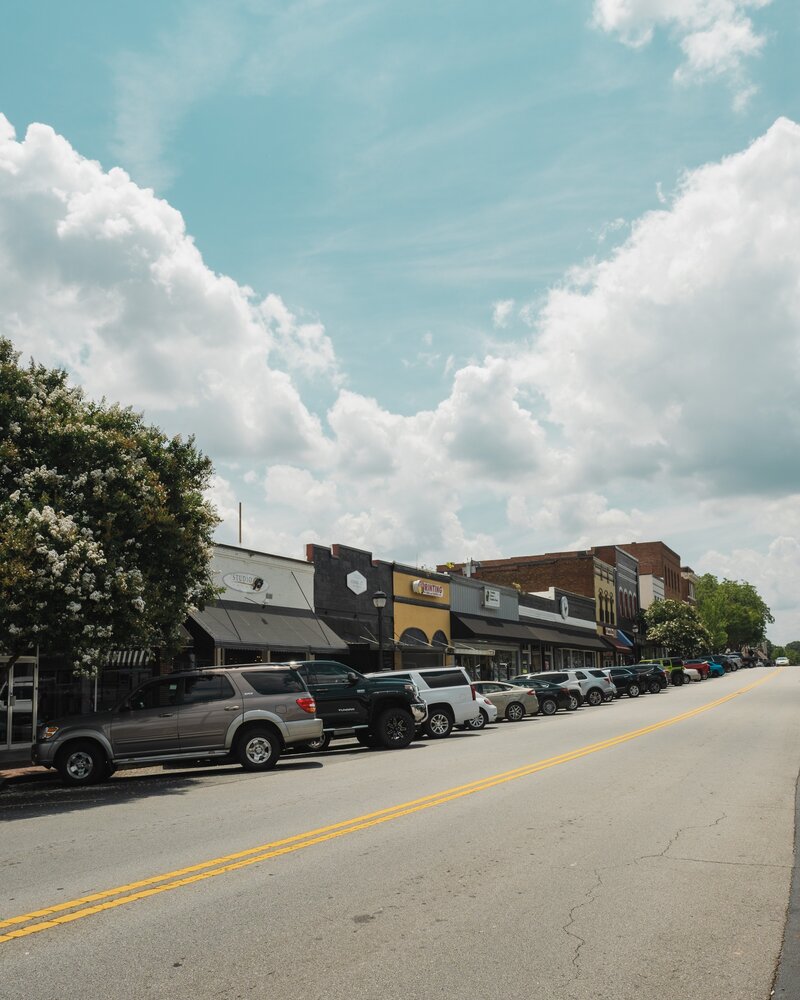 Tourism Consultancy Services
In 2019, it was reported that Georgia's tourism sector broke economic impact records by generating a record-breaking $66.2 billion in business sales in 2018, reported Explore Georgia.
That's huge. It shows the business and investment opportunities in the travel and tourism industry.
Tourism is an aspect of the economy which remains profitable for investment. A state is an excellent place that has multiple sites; one can offer tourism consultancy services to various tourists and make money from it.
Contractor Referral Services
There are many times when homeowners or building contractors are faced with the issue of getting qualified personnel to handle their respective projects.
Given this issue, you can create a referral service to connect contractors with the best people to handle their building projects.
Event Planning
Event planning is another business idea that an individual can conduct in Georgia. There are a lot of events and occasions that need reliable individuals to organize and make plans. One can make a lot of profit from this type of business if they have the necessary skills.
Old People Nursing Home
Another profitable business idea to start in Georgia is an old people nursing home. According to the US Census Bureau, the aging population (65 and above) rose by 3.7% in 2021.
An individual can suitably start up an old people nursing home with qualified nurses and health personnel to take care of older people. The world can never run short of old people. This is one of the easy-to-start business ideas in Georgia.
Home Inspection Services
An excellent business idea in Georgia that an individual can establish is home inspection services to check the condition and safety of their homes. This service is very popular in a state or country where there is a boom in real estate
There are multiple home buyers and agents that require one to conduct a thorough inspection of their homes and properties. Individuals can engage in this type of business and make good service returns.
Residential Cleaning
Residential cleaning is the best-selling business that an individual can consider in Georgia. One can conduct this service in various homes and business places.
A lot of residents due to their busy schedules prefer to contract cleaning of their homes to an agency. If you use effective marketing to promote your service, you will get a lot of high-paying clients.
Auto Repair
Auto repair isn't a service you jump into without the required technical skill and training. If you've got training, sometimes you might be needing an extra certification from the National Institute for Automotive Service Excellence (ASE).
According to CEIC, Georgia State has 1,404,400 Units of registered vehicles as of December 2020 compared to 2019 when the uniter of registered vehicles in the state was 1,339,300.
The data show that 65,100 vehicles were added. If this number continues to grow, it means, that offering services that revolve around auto repair are a profitable business in the country.
There are a large number of motorists in Georgia who would require repair and frequent maintenance.
If you are passionate about repairing vehicles, you can start an auto repair business in Georgia. The essential thing you would require is a workshop and various tools for repairs.
Liquor Store
After a hard day's work, an individual would like to relax and possibly grab a drink, so with a liquor store available, this need is solved. Running a liquor store is an excellent business in Georgia that an individual can start.
Poultry Farming
There's a lot of demand for poultry products, including fresh chicken parts and eggs. One can consider investing in this specific type of business in Georgia. You would need to get a good location, buy feeds, and buy little chicks to start growing.
Construction Clean-up
Construction sites usually require cleaning after work has been fully completed. An individual can establish a construction clean-up service where employees are provided to work on newly completed building projects.
Organic Lawn Care
Given the changes occurring in the world today, everyone has a new way of doing things to ensure the world stays conducive. Lawn care is seen as a considerable business opportunity that an individual can consider in Georgia.
Vending Machine Business
A vending machine business is one of Georgia's easy-to-start business ideas. It does not require too much attention, given that the machine is loaded with products for sale and it remains maintained continually.
Coffee/Café Shop
People need something warm to start their busy daily schedule, and coffee is considered one of the first drinks consumed by people. One can considerably start a coffee-providing business in Georgia with mixed beverage drinks provided.
Fitness Centre
A fitness center is where diverse individuals come to exercise and keep fit. It's one hugely better business idea to kick start in Georgia. You can consider establishing a fitness center if you have the necessary information on sports and health.
Delivery Services
An accessible business to start in Georgia is a delivery service business. You can get competent and trusted drivers and possibly create a platform where customers can make orders and get those orders delivered to the requested locations in Georgia.
Restaurant Business
A restaurant business is one of the best business ideas an individual can consider and start in Georgia. Once you have the best cooks, bartenders, and wait staff, you can conduct this business and make profitable returns. Ensure you thoroughly research your competitors and the best dishes to meet your customers' needs.
Dry Cleaning Services
An individual can consider starting a dry-cleaning service in Georgia. It's one of the business ideas that does not require much capital. A dry-cleaning service is also profitable once you reside in a populated location.
Offer Content Writing Service
Content writing is fast becoming one of the most demanded jobs all over the world after the outbreak of the pandemic that redefined how we do business.
One can start a content writing business suitably and write diverse requested topics for different companies. An individual can even source for jobs and get a team of writers to handle these jobs.
The average annual Content Writer salary in Georgia is $40,020 and you can make much as $15 per hour depending on your expertise
Pick a niche, it could be finance, marriage counselling, budgeting, security, animals, and homecare and become an authority in the niche.
Travel Agency
If you are an individual that can suitably make plans for various vacations with the best location, food, and beautiful sites, you can consider this type of business.
You can promote your services or products on social media platforms such as Facebook, Snapchat, or even with influencers. Another platform that could bring in a wonderful ROI on your business is TikTok.
Photography
An individual can start a photography business in Georgia and make good money from it. You can start by taking photos of your family and friends while requesting referrals and reviews.
Conclusion:
With some of the tax incentives in place, Georgia state has proven itself as one of the startup-friendly states in the U.S for small and large businesses, according to Looka research.
And of course, the opportunities listed in this article are profitable whenever you are ready to start implementing your business ideas.