Delaware is the second-smallest U.S state by area, yet it has over a million companies incorporated in The First State
Why the number of incorporated companies in Delaware may have triggered CNBC's research and the state has consistently ranked as the most business-friendly state in the United States in CNBC's survey while US News ranks it as the 14th best state for an opportunity.
This article explores small business ideas you can lay your hands on to enjoy some of the business incentives plus the conducive business environment.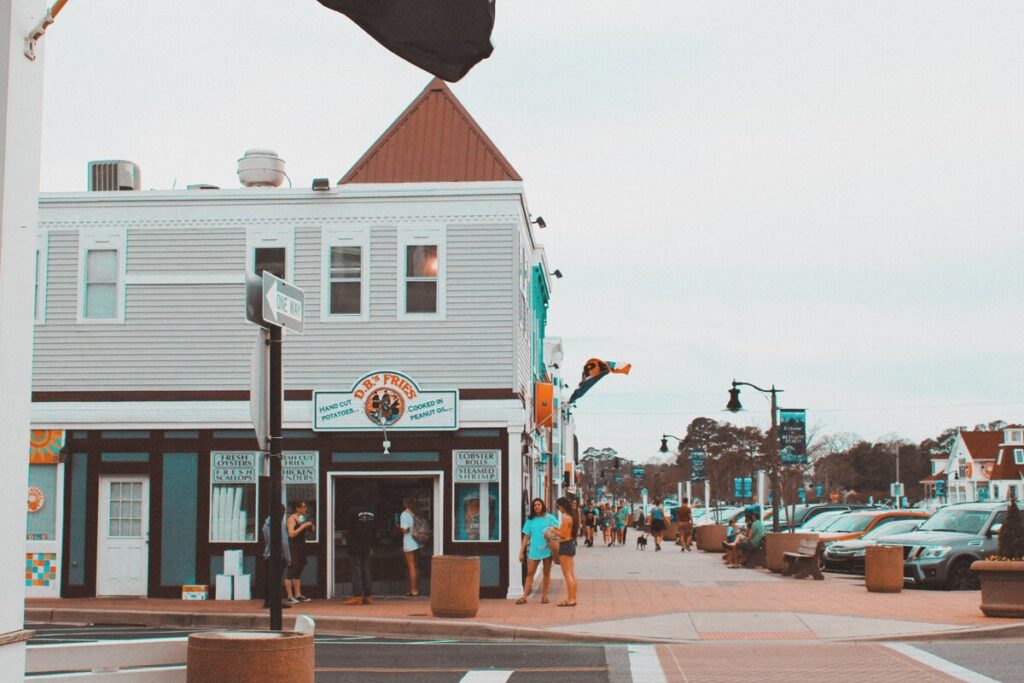 In comparison to other U.S states, Delaware has the fewest number of counties (just three: Sussex, Kent, and New Castle).
The weather in Delaware is pleasant year-round, making it an ideal place to settle down or set up shop for people from all over the world.
Because of its business-friendly corporation rules and other regulations that assist both new and existing firms, this state continues to rank high on lists of the best and safest areas to start a business in the United States of America.
If you've always wanted to be your own boss, here are the businesses you can start in the State of Delaware:
Food Processing Business
Food processing is a particularly promising industry to enter in Delaware because of the state's extensive agricultural sector.
The intense rivalry in that market means you may pick and choose where to source your raw materials, and as a result, you might be able to do it at a very reasonable price.
Vending Machine Business
Vending machines are a relatively new industry, so if you're looking for a promising business opportunity in Delaware, you might want to consider getting in on the ground floor.
While it's true that the vending machine business necessitates a sizable initial investment, if handled properly, it can become a stable source of income for years to come.
Crypto Investing Advisory
While there are still restrictions in some countries about cryptocurrency trading, digital assets are getting traction from all the U.S states.
Research by an NFT-based project, Los Muertos, revealed that Delaware is among the states that want to sell crypto.
Digital assets are volatile, so, providing guidance and financial advice to Delaware residents who are showing interest in crypto investment is a good service to provide in the state.
Chicken Farming
If you are interested in starting a business in the agricultural sector, chicken farming is one option to consider.
Since frozen chicken and eggs continue to be a key export for the state, this presents you with a golden opportunity.
Landscape Services
To launch a successful landscaping business, you'll need to have a designer's eye. You need to be familiar with proper techniques for lawn care, flower planting, and landscape design.
You'll be responsible for the entire plane, from its inception to its completion, providing back-end management and post-completion services. The ability to draw on training in civil engineering or architecture will be an asset in this field.
Hospital and Health Shop
The State of Delaware offers medical professionals and other healthcare industry investors the chance to open a hospital or health clinic.
The industrious people in the state mean more potential customers for your health care or wellness establishment.
Plus, there are plenty of medical physicians and other health workers available for employment in Delaware, so you wouldn't have to seek for personnel for very long.
Gym and Fitness Club
Another wonderful and potentially lucrative business to launch in the state is a health and fitness club.
Despite the fact that you'll need a sizable sum of money to rent a respectable and roomy facility and outfit it with all the gear people need to sign up for and use your gym, you'll almost certainly make a profit in the long run if you're patient enough to wait for it to become popular.
Daycare Services
If you plan on providing care for the elderly or children, you will need to obtain a license. There's a huge need for daycare centers in Delaware.
But you'll need to take care of the necessary paperwork first. Those who prefer not to be in an office setting can find this position ideal.
Virtual Assistant Service
Tasks have been increasingly being outsourced to remote workers or virtual assistants by businesses all around the world.
You can launch a career as a freelancer, handling interactions with customers online. Working from home, you'll be able to get the job done and aid your clients in keeping their businesses running smoothly.
Accounting Consulting business
Delaware's thriving small company community provides a fertile environment for accounting consulting firms to flourish.
Starting your own accounting consulting firm from the comfort of your own home is a viable option for competent accountants because there are plenty of small firms that cannot afford to hire their own accountants. All businesses will need your services because it is the law that they maintain accurate books.
Laundry and Cleaning Services
You may count on a sizable clientele if you set up shop in Delaware and offer laundry and cleaning services on your own.
Since the state, if filled with a sizeable number of working-class, laundry services are in high demand by people who are busy or who might want to concentrate on doing other things.
When starting a dry cleaning business in your country, don't underestimate the power of marketing to reach new leads and maintain existing clients.
Conclusion
And of course, some of the best places for a business in 'The First State' include
Wilmington
Dover
Newark
Middletown
You can choose from any of the business ideas for Delaware in this article to kick start your entrepreneurial journey, but leverage comparative advantage.