Last updated on September 26th, 2023 at 01:16 pm
The opportunities in Lagos are limitless such that hardworking and creative persons can make a living from their in Lagos. But for the purpose of this tip, we've segmented the business ideas in Lagos into two: small-scale business ideas and large-scale business opportunities which are capital-intensive.
Table of Contents
Takeaways
The small-scale business ideas in Lagos include real estate brokerage, babysitting, freelance writing service, clearing agent, massage services, project and research writing services, and phone, and phone repair service.
Business ideas in Lagos that are capital intensive include car tracking installation service, car hiring businesses like Uber, gym centers, real estate companies, and building co-working space.
This article explores lucrative business opportunities in Nigeria's commercial city and the average cost of starting some of these business ideas.
Small-scale Business Ideas In Lagos
There are several people with an interest in operating their own businesses but are still standing at a spot because they are waiting for huge capital.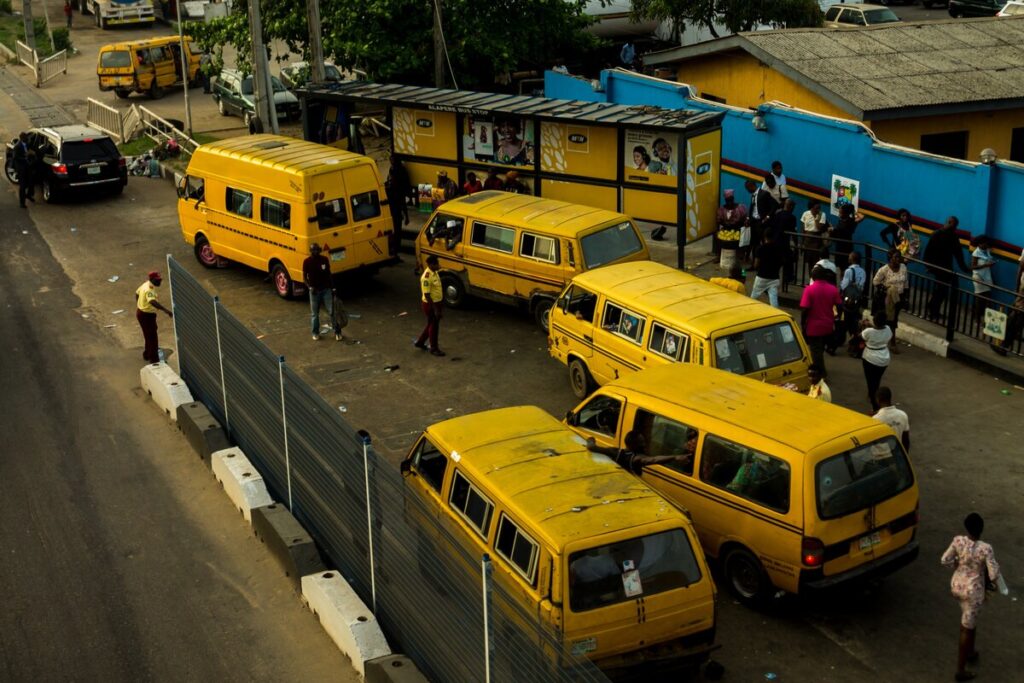 You should realize that there are certain businesses you can run in Lagos with very little capital. That is, you start with the little in your hands, and you grow and expand. Let's talk about such business opportunities.
Cryptocurrency Trading Lesson
Cryptocurrency brought a lot of opportunities which has been utilized by different smart people to make legitimate wealth. One of the ways you can benefit from this is by trading these digital coins.
It entails buying and then selling for profit when the price is high. If understand the dynamic of blockchain and cryptocurrency, your crypto expertise can fetch you a lot of money since thousands of people are out there to embrace opportunities in cryptocurrency trading.
In this business idea, you're not collecting from anyone to trade on their behalf, but you're selling your expertise online information or eBook and videos with pro access.
Food Catering Business
This is an opportunity that makes one appreciate the vast population of Lagos. There are many people in the city who don't even have time to cook their own meals due to one reason or another – and food is something everyone must eat. Hence, it's a good opportunity to make good money.
Amazingly, you can start very small and take your steps one after the other. You can even prepare the food at your rented apartment and sell it via delivery.
Meaning you won't have to bother yourself with getting a shop to rent yet. But then, always remember that the food business is usually profitable.
Required capital: With NGN100,000 you can get started with the food delivery business in Lagos since you're starting off using your rented apartment to prepare the food.
Tip: To be visible online, set up Google My Business Page (it's free) and create compelling content and post regularly on your page.
Challenges: Establishing a business connection with corporate offices may be a challenge at the onset, but once you get on track, a boom will spur you to get a rented shop and employ more hands to expand and get listed on an e-commerce platform.
Event Management
There are usually different events going on in Lagos. If you know how to position yourself, you can earn a lot of money each weekend helping people to manage their events.
Don't forget that many people don't like the stress attached to running their events themselves, and they won't mind giving the job to a professional. Hence, if you are good with this, you will always be busy, particularly at weekends. It doesn't matter if you don't have a huge office now – recommendations will help you thrive here.
Startup capital: NGN120,000
Most of the prospective clients would prefer that your business is registered, as such register your business name (NGN25,000 or less) and hold the rest for exigencies. As an event manager, you're simply the organiser/manager, you're going to contract other aspects of the event.
Challenges: Getting a client as a starter could really be challenging. It's one of the businesses in Lagos that thrive heavily on referral. Build relationships and let people around you know about your business.
Fruit Salad Sales
Fruit salad is a mixture of different types of chopped fruit that contain pawpaw, watermelon, strawberries, pineapple, apple, and other available fruits. In Lagos, fruit salad sale is one of the lucrative business ideas most especially at various offices. Some people prefer to take fruit before breakfast while some people prefer to take it in the afternoon.
It's a small-scale business you can start with as low as NGN20,000 and make as make fair revenue from. We'll cover this business guide extensively on how to get started.
Making Small Chops
Have you wondered how much certain people selling akara at the roadside are making each day in Lagos? One advantage of running a business in Lagos is the population.
So, you will likely see a market for your products and services. You can consider starting a business that makes small chops like Puff Puff, Buns, Egg Buns, Meat pie, etc. You don't need a huge capital to get started. In fact, as you grow, you can expand your operations.
Challenge: Getting a temporary space around busy areas and local government and "agbero" ticketing officials will tax the hell out of you, but it's surmountable if some people are succeeding in it, yes, you can.
Fashion Designing
A lot of people are now embracing locally made wears and now patronize local designers a lot. The demand for Aso Ebi like Adire, Ankara is on the rise. Lagos people love to partying and merry and are usually engaged in one ceremony or the other.
These are some of the things that made Lagos an interesting place to reside. You can thus start a business revolving around fashion designing and expect to excel if you are really good with what you do.
This is recommended for someone who already has skills in tailoring and fashion designing.
Travels and tours
Nigeria as a whole might be bedevilled with insecurity issues that is hindering the success of the tourism sector. Nevertheless, there are different things for foreigners to do in Lagos – hence we keep seeing many foreigners' influx into the city for business and investment opportunities.
You can build a business around this by working as a tour guide that helps them explore the city. You can even explore stuff like hotel reservations, visa processing, and so on.
Start-off capital: NGN200,000 that covers three major things: 1) your business name registration because foreigners are more comfortable with a registered business, 2) a small travel and tours website, 3) transport expenses to cover your tour around beautiful places in Lagos to showcase to your prospective customers.
Be visible, do video and upload on your business YouTube channel. It's a business idea that requires small capital and can bring you recurring revenue if you are consistent.
Challenges: The issue of kidnapping is going to be one of the challenges you are going to face, but this is surmountable by your consistency.
Real Estate Brokerage
Real estate brokerage involves representing the seller or buyer of a property (land or completed apartment) you would a get commission on any sale you closed.
Real estate brokerage is one of the untapped lucrative business ideas in Nigeria and all you need to start as a real estate broker is to sign up with some of the reliable real estate companies in Lagos. Some of them pay 10 per cent if you sold a plot of land or 5 per cent if it's a completed apartment.
Babysitting
A lot of mothers in Lagos are working at corporate offices, and are usually very busy with work. It is thus very normal to employ the services of babysitters as well as daycare centers to take care of their babies. This is a business you can go into, particularly if you are a female – you don't need to have a lot of money before you can start.
Challenges: Trust issue unless you get a recommendation from a relative or friend who trusts your service because parents are now afraid of entrusting their babies' care in the hands of an unknown person.
Meat and Vegetable Delivery
In itself, selling meat requires a good amount of money, since the animals are now expensive. However, we are bringing this here because you can be innovative with this, and you won't need too much capital to get started.
What it entails is that you look for meat and vegetable lovers who will prefer getting these things in the comfort of their homes than going to the market, and you get their orders, particularly through the internet. You then partner with meat and vegetable sellers, and you deliver the things to the customers for a commission.
Tip: You have to liaise with workers at corporate offices because they will need your service more.
Dropshipping
You don't need to have a lot of money before you become a dropshipper – you only need to have skills. You simply need to set up an online store (which you can do yourself or simply pay someone who can) and upload products that can be gotten from platforms like Konga and Jumia.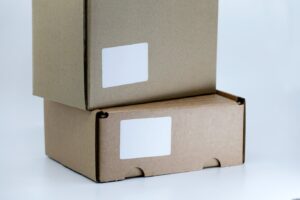 If a product is being sold on any of these platforms for let's say N5000, you can add N1000 to be your own profit. So, when a product is being purchased from your own store, you buy the product at a lesser price from Konga or Jumia and send it directly to the buyer.
Challenges: Buyers don't come easy as some people painted it. You have to be consistent and go for everyday products. For instance millions of Nigerians searching for affordable products before making a buy decision.
Nanny Services for New Moms
There are many first-time moms who really don't know how best to take good care of their new babies all by themselves, and will gladly pay for the services of an experienced nanny to do this for them.
Actually, it is a sort of tradition in this part of the world that when a woman just gives birth, her own mum would come around to help her out for some time. Hence, you can start a business offering nanny services to such women – and you don't need to start with huge capital.
Challenge: Your success in this business in Lagos relies heavily on recommendation
Home Teaching Service Provider
A lot of children are weak academically, hence, there are Lagos parents who won't mind a system where their children can be taught by qualified teachers in the comfort of their homes either one-on-one or via the internet. You don't need huge money to set this up.
There was a friend who was providing home teaching service for the rich kids in Ikoyi axis. This is what he did for a living for several years in Lagos. He was lucky and one of his clients helped him to relocate to Germany where he's now an English tutor.
Challenges: Getting the right connection
Freelance Writing
You don't need to have a lot of money before starting out as a freelance writer in Lagos. You simply need to be good with writing and crafting good content, and also own necessary tools – like a good smartphone and laptop.
There are people usually in need of content writers, and you are paid good money to write from the comfort of your home.
Challenge: The power supply in Lagos is poor. As such go for a laptop with a superb battery.
Amazon Kindle Publishing
Still talking about writing, you can start this online-based business from your home in Lagos, publishing nice books on Amazon (which will be available for download in different places in the world) utilizing Amazon Kindle Publishing. You earn royalties in dollars and can receive your money through Payoneer.
Animations Expert
Animation is another skill-based business that doesn't require too much capital but could fetch you huge income every now and then. Since it is internet-based, you don't have to pay for office space.
Internet Security Consultant
You can start offering this service without having huge capital to kick off – you only need to be properly skilled and good with what you do. It entails offering internet security services to organizations and institutions to help them protect their internet-based operations from mischievous folks.
Mobile Hair Salon
There are certain businesses that can be easily started as far as one has the skill needed in offering the services attached to it. One of such is hair making business for women in Lagos.
Yes, you may need to have a lot of money if you desire to get a shop or any space for your hair salon business. But what we are talking about here is operating a mobile hair salon. With this, you don't have to spend a lot of money to get started.
You only need to have the appropriate tools and equipment and go about providing hair services to women in need of it.
Don't forget that many Lagos women are too busy to even go to a hair salon to make their hair, but prefer inviting the hairdresser to come to their own house to get it done.
However, a mobile hair truck is expensive.
Caution: Be security cautious
Niche E-commerce Store
You don't need a big fund before going into this business because you don't have to bother yourself with renting a shop or office space (unless you have to). It entails focusing on just a particular thing, where people can always come to buy online and you deliver to them.
Business Matching Services
How about creating a system where businesses can exchange services they need within themselves without having to collect cash. Let's say Business A is a media company that needs transportation services. They can be linked with Business B which is a transportation company in need of advertisements
Both can then exchange their services without collecting money from each other. You only need to have the skill to create such a platform, and you are in business. You can make money by asking businesses to pay some money to be listed.
Personal Trainer
Now, it is necessary to add this at this point. Some of these business ideas can actually be combined with something else or more. For instance, you can start offering this particular service (you don't need to have huge capital to get started), and combine it with something else too.
Vehicle Flipping Service
How about creating a platform where folks who are fed up with their own vehicle can easily exchange it with someone else in need of such?
You don't need to start such a venture with a lot of money. As your platform grows bigger, you can start charging little money for listings.
Challenge: This business requires that you have another financial backup as you can't start making commission right off. It requires time and social media advertisements.
Social Media Manager
More companies are realizing the benefits attached to having a functional online presence. You can work independently for as many as possible if you are good with what you do, handling and managing their social media accounts and earning good money.
Crowdfunding Platforms
Here is something that has been doing well in some other countries and it's one of the businesses you can consider running in Lagos. The platform will enable anyone to connect with folks who can finance whatever it is they want to do with money. You earn some commission from what was donated to them.
Launch a Pet training service
This will be easier for you if you are a lover of pets – particularly popular pets in Lagos such as dogs and cats. You can help pet lovers train and groom any of the pets they own, and you earn money doing so. You don't need a lot of money before you can kickstart this business.
Become A Professional Blogger
You can dive into the blogging world as a professional blogger. That is, you are taking this as a real business expected to produce returns after some time. You will need to learn certain skills (like SEO) or pay professionals.
Also, you will have to produce articles meant to give your blog an edge over several others out there. You can monetize your blog with the likes of Google AdSense and you make good money.
Challenge: Making money from blogging isn't easy as some people paint it. It requires time and consistency.
Start Selling Salad and Ice Cream
This entails finding a spot where you sell salad and Ice Cream in small quantities. These are things people enjoy a lot in Lagos, and will gladly patronize you if they can get it cheaper than the price being sold at big food centers.
Start an Online Employment Agency
Think about Jobberman. You can start something similar and add creativity and innovation to easily stand out. Don't forget, there are still many unemployed people out there, and you can help them with such a platform like this, where they can be linked with companies seeking capable workers. Considering the success of a brand like Jobberman, it shows this is profitable.
Become An Affiliate Marketer
Affiliate marketing entails getting someone to pay for a product or service while the owner compensates you with a commission. This is an online-based business that you start without having huge capital.
You will however need an internet-enabled device, particularly a good laptop. Also, you should ensure you learn a lot from experts about how to be successful in doing this.
Graphic Design Services
There is a big market for this, both within your vicinity and internationally. If you are good at designs, you will usually get jobs, and make more money. Your skill is your major requirement here. You can learn this skill too if you don't have it now.
Third-Party Sales
Sell people's products for a commission. One of the booming third-party sale services is auto marketing on social media. Hundreds of people who buy new cars sell the old ones. These people are ready to allow you add your service charge when you make sales.
Caution: Be wary of dubious buyers who use fake transaction alerts.
Home deco services
Home deco service is another booming business in Lagos. All you do is to make recommendations on kind and colour of furniture for people to use in their new homes. It's like contracting furniture making to someone who understands aesthetics.
Accredited Registration Agent
New businesses need professionals to handle registration procedures on the Corporate Affairs Commission (CAC) portal. If you have a professional certificate that CAC requires to be an agent, you're good to go.
Some of the services you will be rendering include filing of annual returns for companies, resolving CAC registration issues, change of company name, and replacing of company's shareholders among others. Offer competitive service charges and you will remain relevant.
Content Marketing
This is similar to freelancing services. The major difference is that you offer niche-based content for companies, an e-Commerce platform that needs content to promote their products.
Clearing Agent
Lagos state is the heart of imports in Nigeria, hence providing clearing service at the ports. To get started, you will have to register with the Nigerian Ports Authority as a clearing and forwarding agent and Council for the Regulation of Freight Forwarding in Nigeria (CRFFN)
Requirements:
Certificate of Company Registration from CAC
Memorandum and Article of Association
Bank Reference
Three years Tax Clearance Certificate
Evidence of Registration with CRFFN
NGN200,000 registration fee
To register with the CRFFN, you need the following:
Staff freight forwarder is N7,500 as registration fee
Nigerian-owned freight forwarding company is expected to register with N25,000, Registration fee for Nigerian freight forwarding service is NGN20,000
Challenge: You're going to pay a lot of bribes in the course of registration because the online registration process is programmed in such a way that you would have contact with officials, thereby giving room to bribery.
Massage Services
Massage is a technique commonly applied with hands, fingers, and or devices for the treatment of body stress. The stress Lagosians pass through in traffic at offices. In fact, every aspect of a typical Lagos resident is flavoured with stress, hence some of them need a massage to release stress and pain. For a start, you can offer a home service.
Capital requirement: NGN150,0000
For a start, you can get leg massage cream (NGN8,640 depending on the quality); waist massage cream for NGN8,900, ankle massage cream for NGN15,200. The basic thing is to get the major cream that you will need to get started and register your massage business name.
The beauty of this business is that you can use the cream for several customers. In some parts of Lagos, leg massage is between NGN3,000 to NGN4,000, a back massage session is between NGN5,000 to NGN10,500 depending on your location.
By the time you make enough savings, you can purchase a full body massage machine which is between NGN450,000 to NGN1.6million, depending on the quality and the maker.
Selling organic product
Canned food is common among people who live in the city while a lot of them are ready to gratefully embrace organic products An organic product is made from materials produced by organic agriculture, according to HelpGuide.org
Computer repair
If you can repair people's laptops and other office computers, you can make a lot of money from it. All you need to get started is to get working equipment. For a start, you can get a stand at computer village or any bubbling part of Lagos.
There are lots of computer engineers in Lagos with no physical office who make as much as NGN10,000 or more, depending on your location.
Challenge: Market officials and local government officials.
Project And Research Writing
In areas like Allen Avenue, Lekki, Yaba, Ikoyi where there are professional classes are held, a lot of people need the service of project and research writer or someone that can write assignments for them. Begin to make money from your intelligence and smartness.
Foreign Exchange Trading
Foreign exchange trading is one of the coolest businesses in Lagos you can start. Recently, the Central Bank of Nigeria (CBN) removed Bureau De Change from the forex value chain, thereby making the forex business more lucrative.
Even when the CBN was selling weekly forex to BDCs, a lot of people generated revenue from sales of dollars, Euro, GBP at the parallel market (street).
Challenge: Fake currencies. Your account could be flagged if you're caught in questionable transactions. There are techniques involved in forex trading (buying and selling) because of the dynamism in FX market and instability of the naira against major currencies. Naira is one of the weakest currencies in Afria.
Start a Home Cleaning Service
One of the reasons there are several business opportunities that can be taken advantage of in Lagos is because many residents of the city are usually very busy.
Their busyness has opened up plenty of business opportunities. One of such is what we are talking about here. Since many don't have time to clean their space themselves, you can make money doing so.
If you want to do it yourself, you don't need a huge capital to start. But we are looking at creating a firm that offers these services, where you employ workers and don't have to be doing everything alone.
Start a Maid/Errand Services
Many homes in Lagos are usually in need of assistance in their home. House help is needed for different reasons by different families and households. There was a time when people just go back to their villages to bring an underage youngster to help with house works. But the law is against this. Hence, smart people are creating a business that connects folks who need house helps with adults who can offer the services.
If you want to find success here with ease, then you should ensure your nannies are properly vetted and only work with those who are trustworthy. The business will easily succeed with referrals.
Phone Repair
This is similar to providing a computer repair service. With a stand at a good location in Computer Village, Yaba, Agege and other bubbling places in Lagos you can get start your business in Lagos with as little as NGN40,000 for a start.
Challenge: Local government and market officials with their dubious ticketing system.
Dance Instructor
One of the businesses you can start in Lagos with no capital is a dance instructor. Apart from dancing for fun, dance is also an exercise. Recently, the popularity of salsa dance in Lagos is overwhelming.
You can begin this registering on platforms like DTOL, upskillstutor, and SuperprofNG among others. You can charge as much as NGN5,000 for dance class per hour.
You can start your dance instruction class as an undergraduate and generate incredible revenue.
Packing Services
There are a lot of people living in Lagos, and every week, it's likely someone is moving out of their current house to another place. But it's hard work moving all your stuff from one place to another location. You can provide a solution to help such persons by creating a business that offers such services.
App Development
The outbreak of the pandemic has thought millions of business owners around the world a tough lesson on the need to be online and have an application for their business.
What is app development?
"App development is the process in which developers create an application to be used on smartphones, tablets and other mobile devices." – orases
If you are an expert in app development, you can start creating web-based app versions for small businesses that offer services
For a less complicated app, developer charge range between NGN60,000 to NGN150,000 while they charge between NGN500,000 to NGN1,000,000
Gift Packaging Service
This involves offering gift wrapping service and decorative ribbon and printing gift messages on the top of gift packages.
Capital Intensive Business Ideas In Lagos
Now, let's be realistic. There are certain businesses you can't "start from anywhere", because they require huge capital, they are capital intensive, and most times, they are long-term investments that require a lot of financial and human resources.
Let's explore capital-intensive businesses in Lagos State
Car Tracking Service
The rate of car theft in Lagos is high. No wonder installation of car tracking devices is high. If you can provide this service, you can generate great revenue from your service. You can partner with companies like tramigo (one of the trusted fleet management companies in Nigeria) to become their partner to start as a car tracker distributor.
Capital requirement: At least NGN2,000,00, you can start as a reseller and the company will train you on installation and other skills you need to successfully run a fleet management business.
Piggybanking Services
Many people are not good at savings. You can help them with a service like this while making a profit too. You need huge money before starting a business like this because a lot of people will want to know if you're registered. You also need skills. You can easily create a website or mobile app where people can save anywhere they are.
Challenges: Passing the vetting of the Security and Exchange Commission (SEC) is tedious unless you have people with track records on your board.
Cab/ car hiring business
This is for those with enough cash, as it costs a lot to buy a good car that can be used for this business. You can decide to drive the vehicle yourself or give it out for someone to drive for you. You should however have it in mind that this is a profitable business idea that can fetch you up to N12,000 each day in Lagos State.
Capital requirement: depending on the brand of car, in terms of fuel efficiency, Toyota Corolla and Honda Civic have proven to be good for car hire. Between NGN1,800,000 to NGN3,500,000 you can get started.
Challenge: Getting a trustworthy driver, thieves who pose as riders are some of the challenges of running car hire business in Lagos.
Gym Center
You will need a lot of money to set up a standard gym centre in Lagos, it requires millions of Naira to get gym equipment. There are many people in Lagos who are fitness lovers. They are usually bent on remaining in good shape and they won't mind enrolling in a gym.
You can make good money running a gym center in the busy Lagos. However, it is advisable that this type of business should be sited in areas that are populated with corporate workers.
Capital requirement: Between NGN10,000,000 to NGN50,000,000 for a standard gym centre.
Real Estate Company
You need a lot of money really to buy, develop and sell properties in Lagos for profit, but the profits can also be mouthwatering. A lot of residents are still in need of their own accommodation and where to live.
The real estate business involves purchasing acres, hectares or some plots of land, developing it, and marketing it for sale for people who want to bring to reality the dream of having a home they call their own.
Capital requirements: NGN200,000,000 depending on the location and number of plots you want to start with.
Challenge: Verifying land documents at Alausa and Omo-Onile (land grabbers). Buying property that belongs to an extended family could be problematic and could ruin your business if you don't take time to do due diligence on a property.
Security Agency
As noted before, the country as a whole is bedevilled with crimes. The police and other security agencies in Lagos are overwhelmed by the rate of crimes, hence, many individuals and organizations are now paying attention to private solutions.
This thus is a viable business opportunity that can give you a lot for your investments. It is capital intensive, however, as you will have to obtain relevant authorization to legally operate. You will also have to take care of things like training for your security workers, and others.
Manufacturing Business
There are different products you can look into – edible and non-edible. This is capital intensive of course, but the Return On Investment is usually worth it.
Pet Boarding
This business is a capital intensive one because you may have to put in place a visible structure before people will trust you with their pets. Your services entail taking care of pets in a boarding facility if their owners are travelling or something.
People who patronize such services are usually well-to-do individuals who love their pets and are able to pay well to ensure their pet won't starve while they are away.
Yoga Studio
You need good money to set up a yoga studio in Lagos, but it can fetch you good profit. You should remember that yoga is growing in popularity even in Lagos State since it is beneficial to the body in different important dimensions.
Addiction Counseling Services
Have you considered running an addiction counselling center in Lagos where people can be helped to cure their addictions of terrible vices like drugs and alcohol?
One beautiful thing about such a venture as this is that you won't only be making money, but will also get fulfilment from helping people.
Virtual Reality Center
Technology and brought a lot of innovative trends which can be utilized by business people to trap riches. Gaming has grown past what it used to be. Now, there games that seems very real to the players, which can be played in virtual reality centers. You will need a lot of money to set this up, as the products can be expensive.
Arable Land Rentals
Lagos state government is placing emphasis on farming in recent times, and there are many folks interested in going into agriculture. Nevertheless, Lagos is getting more and more populated, and land is no longer as expanse as it used to be.
Nevertheless, it is possible to create a business from renting small portions of farming space if you have arable lands. You can make a lot of money doing this if you have a large piece of land in a strategic part of the city. No wonder people with agriculture business ideas in Lagos prefer locations like Epe, Badagry, and Ikorodu
Coffee Shops
Coffee drinking in coffee shops might not be a very popular culture yet in this part of the world, but there is sure a market for it (there are some of such shops in Lagos already). You can establish one in a busy area in Lagos where anyone can come to get refreshed.
Capital requirement: Between NGN2,000,00 to NGN5,000,000 for a start. Get a coffee machine (between NGN150,000 to NGN250,000), rent office and furnish it.
Challenge: Requires aggressive marketing as a starter.
Shared/Co-working Space
One of the things technology helped us with is that it empowered a lot of young Nigerians to embrace freelancing. With their internet-enabled laptop, they can work for foreign clients and earn good money here.
Many of such people are in need of co-working spaces where they can focus on what they do, as well as enjoy constant electricity. There is a market for this in Lagos – which is Nigeria's tech hub. It is capital intensive quite alright, but it's cool.
Pre-owned Wedding Dresses
Weddings are being done every Friday and Saturday in Lagos, and there are several opportunities presented to business-minded people to utilize to make money.
Laser Skin Care Studio
This is a capital-intensive venture in Lagos, because the equipment needed is pretty expensive. This business entails services like tattoo removal and even stretch mark removal.
There are many Lagosians who are embarrassed with their stretch marks and tattoo, and they want it removed. They will gladly patronize your services to get this done.
Dance Studio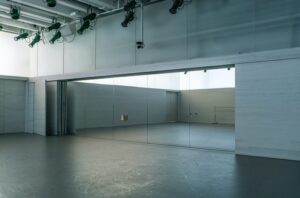 Dancing is a vital culture here due to different reasons. It can be regarded as a talent that is natural, as well as a skill that can be learnt. There are thus different people who want to learn how to dance, as well as those who want to learn a new dance trend. You will have to spend money to set up your studio, but if it's successful, you start earning good money.
Capital requirement: A standard studio is between NGN20,000,000 to NGN50,000,000 (depending on the location). This costing may not even be enough if you are setting up a dance studio in Lekki or Ikoyi.
OEM Manufacturing/Private Labeling Services
This is a unique business idea, but it is vehemently capital-intensive. It entails offering manufacturing services to smaller coys that have products they want to see produced (which will carry their own brand name).
It can be toothbrushes, soaps, etc. China is usually the go-to destination for many Nigerians doing this (so you should know that there is a market for it already). This is vehemently capital intensive though, and you should count your cost before going for this.
Drone Manufacturing And Sales
Having seen its immense benefits, many people in the country now desire to have their own personal drones. Moviemakers can use them to shoot, and can even be utilized to combat crime. The market is there, particularly in a place like Lagos. Hence, you can get into business by manufacturing and selling them.
No-waste Toiletries
Many business opportunities that won't fly in some other parts of Nigeria, can easily fly in Lagos State. You can then put your hands in an idea of this sort, selling no-waste toiletries like cloth diapers, menstrual cups, and so on.
Cruise Shipping Services
Lagos is blessed in different ways, including having a sea that leads to different other territories. You can take advantage of its water body to set up a cruise shipping service. While it demands plenty of capital, it can fetch reasonable returns too.
Start a Mobile Supermarket
It's possible to open a successful supermarket in a shop or something. Nevertheless, there are times when supermarkets have to close their operations after discovering that they opened in the wrong locality.
This is one advantage of operating a mobile supermarket – you don't have to be constrained to just one spot. You can always move your truck around with your products closer to the people.
Start a Phone sales outlet
The market is there as far as phones are concerned. People love using phones – particularly smartphones, for different things. So, while there are many people doing this business already, you can still go into it. You should do well ensuring your own store is at a very strategic place, and also utilizing the internet to get more sales.
Start A School
Lagos is wide and vast, and while there are many schools in the city already, you can still come in and start yours.
You will however need a lot of money to put an appropriate structure in place. You will need a good and safe building as well as desks and chairs for the classrooms.
You will also need to employ good and qualified teachers if you easily want to thrive. But operating a school can be rewarding, as you are building lives too. The school can either be a primary school or a secondary school, or even both. Just ensure it is properly managed, and you will be fine.
Photography/Videography
You can start this business on a big note by getting superb cameras, which should give you an edge in the industry (in addition to your expertise with cameras). You can make good money being called to capture moments at event centers.
Since most people can use their smartphones to take nice movements, you must be ready to offer extremely great photography service by using a professional photography camera.
Capital requirements: A professional photography camera is not less than NGN1,000,000, but you can start with a smaller one that cost between NGN250,000 to NGN450,000.
To set up a standard photography studio in a good location like Lekki, Ikeja, you should set aside at least NGN5,000,000 for a start. Renting office space could gulp up to NGN1,000,000 or more.
Your photography studio must be aesthetically appealing to people. Your colour combination must be invaluable.
Start A Skill Empowerment Center
You can earn money empowering people, particularly the young ones, with useful skills that will make them productive in society. It can be graphic design, coding and programming, website design and development, tailoring, and so on.
Event Center
You can make passive income by running an event centre in Lagos. Don't forget, in Lagos, there are usually different events going on every weekend. You can put in place a structure where people could get for their events and make money doing so.
Boutique
You can start selling high-quality clothes in Lagos too. Of course, you will need a lot of money, but it is actually profitable. You can decide to sell only male clothes, or both females and males.
Launch A Laptop Store
You can start a business that entails importing cheap laptops and selling them for profit here in Lagos. You should be aware that there is a big market for this, and you can take advantage of the opportunities attached to it.
Capital requirements: between NGN2,000,000 to NGN5,000,000, you can buy fairly used laptops in bulk on alibaba and resell them.
Start A Tutorial Center
Many smart people, particularly those in the education field are already making a lot of money with this. You can start a JAMB or WAEC tutorial center in Lagos for admission seekers who want to write these examinations.
Conclusion
In Nigeria, Lagos is popularly referred to as the "Land of Opportunity" for its wide range of business ideas that can be turned into money-fetching opportunities.
And by the recent economic trends of Lagos show that the commercial state is an economy to reckon with in Africa and in the world considering the opportunities that come up in the state every day.
However, it is important to conduct your due diligence before starting any business, especially in a city like Lagos.
Above all, the business ideas in Lagos State are limitless provided you're creative. Whether it's capital intensive investment or small-scale, your budget is most likely going to be the determinant