Last updated on August 14th, 2023 at 08:02 pm
Are you a recent graduate in estate management and wondering what skills you can put into use to become an employer of labor?
During our research, we've put into consideration the unique set of skills of graduates of Estate Management and how they can deploy them into lucrative business.
Table of Contents
In this post, we've compiled 20 profitable startup ideas for Estate Management graduates.
From landscaping business to property flipping, here are the business ideas specifically relevant to the Estate Management grads that want to kick start their career without depending on government or corporate jobs.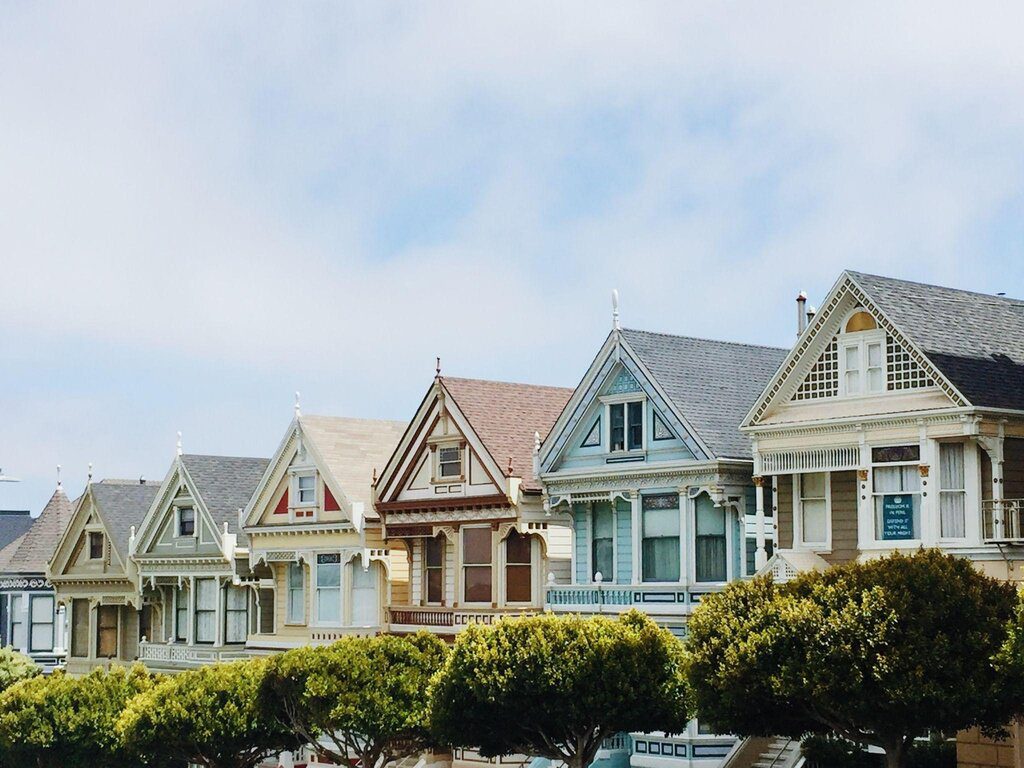 What is Estate Management?
Estate management is the art and science of directing and supervising an interest in land and landed properties with the aim of obtaining optimum returns.
Advantage of an Estate Management degree.
A degree in Estate management prepares you for work in property-related establishments.
It equips you with management skills, collaboration and team leadership skills, negotiation, client care, business planning and project management.
Employers of Estate management graduates are property investment or development companies, real estate departments of financial institutions, housing associations, utility companies, and local authorities etc.
If you're searching for business ideas as an Estate management graduate, here are some ideas:
Become a real estate agent:
You can become a real estate agent by helping clients market and sell their properties.
We're in the era of digital marketing and as such, you don't need to own a physical space to start this business.
You can market your properties on your social media handle(s) or join online marketing platforms like Jiji and Nigeria Property center, where you will likely find clients.
When you're contacted for your services, you'll find a meeting place where you'll get to meet your prospect(s), discuss the property and schedule an inspection.
Interior designer/decorator:
If you have interest in redesigning spaces to make them aesthetically pleasing and unique, you should consider interior designing.
Interior designing is all about personalizing a space and arranging furniture, picture frames, and flowers in an attractive way.
This is a sure way to make money, provided you possess basic design knowledge.
Property Photography:
You must have heard the saying "A picture is worth a thousand words". Not everyone is talented enough to take perfect pictures. Some people are gifted in that area.
You can start this business if you have a passion for photography. It can be taking attractive pictures of properties and selling to property agents.
Start a Property Construction Business:
If you can hustle, this is a sure way to make money. The construction business is not for the faint-hearted. You need to work hard and be dogged.
You can build/design or redesign a variety of buildings, infrastructures, motorways, roads, and various kinds of properties.
Building a strong network of contacts will help you thrive in this business.
Landscaping Business:
A landscaping business is one of the unique startup ideas for estate management graduates who want to build an empire.
You'll be providing landscape maintenance and beautification services to interested clients.
It involves keeping gardens and lawns neat, trimming trees and shrubs and generally maintaining an aesthetically pleasing outdoor space. Charges depend on size and location.
Property flipping:
This business involves buying distressed properties, fixing them up and then reselling at a higher price.
You can also buy properties when they have low values and wait till the values go up then sell and enjoy a good profit.
You just have to be on the lookout to know when these kinds of properties are available.
Start a relocation business:
If you're thinking of what business to start as a degree holder in Estate Management, this is for you.
This business entails helping people move from one place to another.
It can be a home or business relocation. Relocation companies charge per hour and distance also can influence charges so prices accordingly.
You'll also be able to provide professional advice on the topography of the location to your clients.
Home cleaning service:
Thinking of kickstarting your career with little money? Home cleaning service is one of the businesses you can set up with little and expand as you grow the business.
You can start a home cleaning service as a side hustle or a main job. It requires little capital to start up.
You can advertise your business online and offer to clean homes, schools, offices, and all kinds of business environments.
People who just moved and have no time to clean their space will mostly need your service.
Own a property/properties:
This estate management business idea is for those who have the financial capacity.
This requires purchasing properties, renting or leasing out to tenants in exchange for rent which could be monthly, biannually, annually or as agreed between you and your tenant.
Being a landlord offers you financial freedom and stability. This is a great way to build long-term wealth.
Rental Property management business:
While some people call the operator of this business a property agent, it's nonetheless an affordable business to start for estate management grads.
As a property manager, you'll be in charge of running the day-to-day affairs of the property under your care.
Marketing, renting out, collection of rent, and general maintenance of the properties are part of your job description.
You're the middleman between the landlord and tenants. To be a successful property manager, you'll need to have great people skills. You'll encounter different personalities so be patient enough to tolerate their excesses.
Real Estate investment:
If you're not thinking of earning money now, you can go into real estate investment.
Purchase a property now that will yield passive income and appreciate over time.
However, this may be capital intensive for a fresh estate management graduate, it is one of the most profitable investments.
Real estate broker:
Every business isn't about taking off capital, becoming a real estate broker is a brilliant example of such a business.
Having a good knowledge of the property market, you could help people buy and sell properties while you get between 5% to 10% commission, depending on the kind of property and your location.
Appraisal/Valuation Services:
One of the business opportunities for estate management graduates to create and grow their wealth is by setting up an independent valuer small business.
Through this, they can be providing valuation services to help people determine the value of their real estate asset for various reasons which could be insurance, sales, mortgage loans, or tax purposes.
Real Estate Blogs:
Blogging will afford you the opportunity not only to write on properties and provide property investment advice to your prospective clients but to also generate income through advertising and affiliate marketing.
Real estate investors don't just pump in their hard-earned monies on just any property, they search for good advice and analysis online for an area they are completely not familiar with.
Real Estate Inspection:
A person may want to purchase a property but have no idea on what to expect.
As a real inspector, it is your duty to ensure that such buyers get value for their money by making sure the seller discloses all information about the property.
Real Estate Marketers:
They help generate marketing plans and strategies for property listings.
Their services are usually required by real estate agents.
Plumbing Services:
Every real estate construction process requires the services of plumbers.
Being in this business and having necessary connections to property contractors will guarantee you a source of income.
You may not even be the one doing the plumbing work, you'll serve as a link between experienced and professional plumbers and those that need their services.
Publish a Real Estate Magazine:
Providing the right information about the real estate industry and property listings is a way of bridging the information gap. As a publishing house, your publications will be sought after for reliable information.
House painting:
Having adequate skills and knowledge about wall colors and with little capital, you can start this business. Good thing is, you can start from home if you can't afford to rent an office space.
To secure more jobs, you can link up with other related service providers like interior designers, architecture firms, and builders.
Airbnb Host:
In developed countries like the UK and US, Airbnb hosting services are really profitable.
All you need to do is list your property and its details on the official Airbnb site.
Conclusion:
Having a degree in property-related courses can give the opportunity to explore structure-related businesses, the above entrepreneurial startup ideas for Estate Management graduates are to serve as eye-opener for them to build a bright f.uture