Last updated on April 30th, 2023 at 08:34 pm
UPDATE: World's richest man Elon Musk has bought Twitter for $44 Billion. The Tesla founder's bid was accepted by the microblogging platform's Board of Directors on Monday, April 25, 2022.
News over Musk's offer to Twitter had been trending some days ago. And it was reported that Twitter Board was meeting to discuss the offer.
But Global News, a Canadian-based news platform reported that Musk's bid had been accepted by the Twitter Board.
Table of Contents
A few minutes after the deal, the richest man took to his Twitter handle:
I hope that even my worst critics remain on Twitter, because that is what free speech means

@elonmusk
Founded on March 21, 2006, Twitter, the U.S.-based micro-blogging platform is becoming the next investment platform for billionaires and reputable fund management companies, following Elon Musk's 9.1% stake in the social media company, making him the largest shareholders
The CEO of Tesla on Monday, April 4, 2022, officially made it public that he bought a whopping 73,486,938 shares of Twitter, valued at $3.67 billion.
After the announcement, it was obvious that he would become one of the influential board members of the micro-blogging platform.
But the controversial wealthiest man says he doesn't want to become a board member, according to a message shared by the CEO of Twitter Parag Agrawal.
Twitter's Growth
As of March 2022, Twitter hit 217 million daily users, the number could be more than that, according to statista.com.
But since the co-founder and pioneer CEO of Twitter Jack Dorsey first tweeted on March 21, 2006, the number of tweets per second is around 6,000 tweets, on average, according to Internet Live Stats.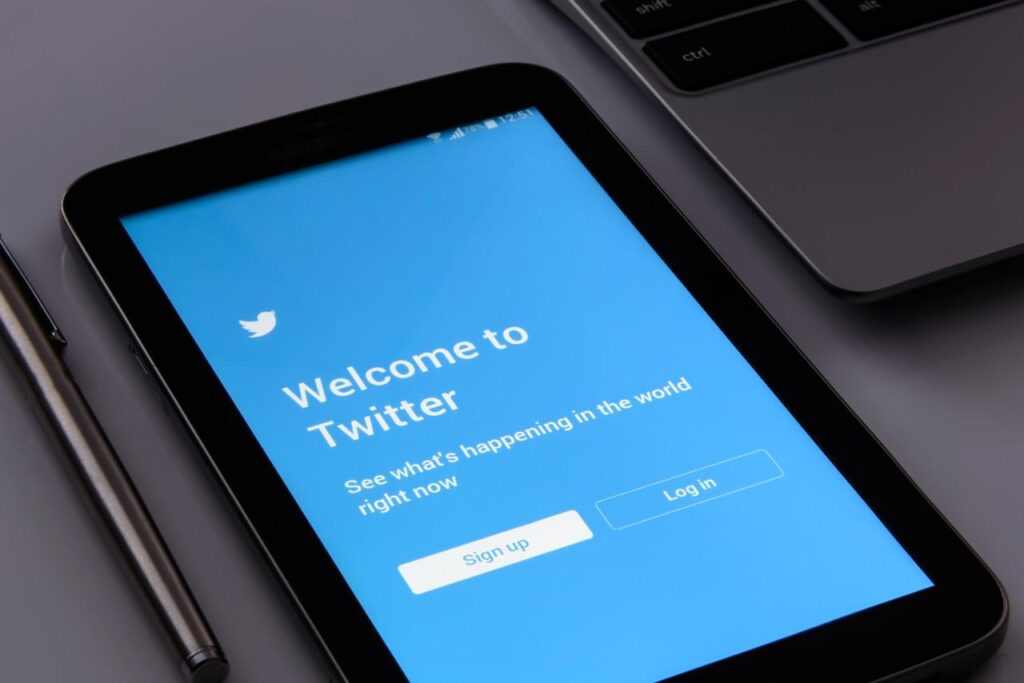 By that figure, not less than 350,000 tweets are sent per minute and at least 500 million tweets per day globally.
The figure makes Twitter's growth an investment destination for investors who looks beyond today. This is apart from the recent phenomenal sense of belonging Twitter is giving content creators on its platform.
From Super Follows to monetisation dashboard, and plans to introduce an edit feature testify to the huge success that awaits the company in the years to come.
As such, when you see billionaires like Elon Musk coming to join the list of Twitter shareholders, they must have envisaged what the future holds for the company.
Wondering who are the largest investors in Twitter? Below is a list of individuals and companies that have the largest shares on Twitter
Elon Musk
Musk first bought, 73,486,938 Twitter shares and that's no joke. That is worth $3.67 billion, using the current market value of Twitter shares at the time of purchase.
But on Monday, April 25, 2022, the Twitter Board of Directors accepted Musk's $44 billion bid, but the acquisition was followed by a lawsuit until October 28, 2022 when Musk became the official owner of the microblogging platform and announced that Twitter blue tick will be premium on a monthly or yearly subscription.
The Tesla founder who had in the past many controversial tweets even against top management members of the social media firm has 81.4 million followers at the time of publication.
Beginning on April 4, 2022 (he is believed to have bought the shares before making it public), Elon Musk became a largest Twitter shareholder, throwing the likes of Vanguard Group and Morgan Stanley to the second and third positions respectively.
Elon Musk's shares are 3,111,679 more than what the investment managers The Vanguard Group owns on the social media firm
Automatically, the shareholding of the Tesla founder qualifies him to become a board member, but he says NO.
Confirming the decision of the Tesla founder not to join the Twitter board, Parag Agrawal, whom, Musk in a meme once likened to Soviet dictator Joseph Stalin, says in a message:
Elon Musk has decided not to join our board. Here's what I can share about what happened.

The Board and I had many discussions about Elon joining the board, and with Elon directly.

We were excited to collaborate and clear about the risks. We also believed that having Elon as a fiduciary of the company where he, like all board members, has to act in the best interests of the company and all our shareholders, was the best path forward. The board offered him a seat.

We announced on Tuesday that Elon would be appointed to the Board contingent on a background check and formal acceptance.

Elon's appointment to the board was to become officially effective 4/9, but Elon shared that same morning that he will no longer be joining the board. I believe this is for the best. We have and will always value input from our shareholders whether they are on our Board or not. Elon is our biggest shareholder and we will remain open to his input."

@Paraga
Is there any law that says you MUST compulsorily become a board member of a company once you are the largest shareholder?
I don't know of any, but analysts are saying the motives of Musk are still unknown. Whatever he chooses, other board members of Twitter will find a way around how to get the input of the 50-year-old billionaire.
Musk's net worth was valued at $219 billion and was ranked the wealthiest man by Forbes in April 2022. He is richer than Jeff Bezos by $48 billion, reported The Business Standard.
The Vanguard Group, Inc
Until Elon Musk's shares were made public, the Malvern-Pennsylvania-based globally reputable investment advisor Vanguard group Inc. used to be the largest shareholder in Twitter. The company owns 70,375,259 shares in the micro-blogging platform.
Founded on May 1, 1975, The Vanguard has under its management an investment valued at $7 trillion as of January 13, 2021.
Morgan Stanley
Founded on September 5, 1935, Morgan Stanley is a multinational investment bank. Its 70,157,074 shares put the financial services company at no. 3 largest stake in Twitter.
Morgan Stanley is present in more than 40 countries. Its asset is valued at US$1,118 billion (as of 2020)
Blackrock, Inc
BlackRock, Inc is the fourth largest Twitter shareholder with 51,858,827 shares. The company grew from a risk management company to a multinational investment management corporation
Founded in 1988, BlackRock is reputed to be the world's largest asset manager. In the Q4 of 2021, Blackrock held $4.1 trillion in investment assets. It grew to $10 trillion worth of assets as of January 2022.
State Street Corp
In case you didn't know what State Street Corp does, it is ranked as the world's leading specialist in providing institutional investors with investment servicing.
The investment management and investment research firm owns 36,363,324 shares in Twitter, making the trading services company the fifth Twitter shareholder.
Founded in 1792, State Street Corp has under it 4.14 trillion USD (as of 2021) worth of assets.
Aristotle Capital Management LLC
With 20,112,134 shares, Aristotle Capital Management, LLC is no. 6. It is an investment management company that provides equities, fixed income and portfolio management among other services.
Other are FMR LLC (owns 17,641,927 shares), ARK Investment Management LLC, Clearbridge Investments, Geode Capital Management with 17,245,755, 16,733,505, and 14,314,021 shares respectively.
Recap:
The 10 largest shareholders in Twitter, worth and the percentage of their shareholding are summarised below:
| | | |
| --- | --- | --- |
| Shareholders in Twitter | No. of Shares | Percentage of Shareholding |
| Elon Musk | 73,486,938 | 9.1% |
| The Vanguard Group, Inc | 70,375,259 | 8.79% |
| Morgan Stanley | 70,157,074 | 8.76% |
| Blackrock, Inc | 51,858,827 | 6.48% |
| State Street Corp | 36,363,324 | 4.54% |
| Aristotle Capital Management LLC | 20,112,134 | 2.51% |
| FMR LLC | 17,641,927 | 2.20% |
| ARK Investment Management LLC | 17,245,755 | 2.15% |
| Clearbridge Investments | 16,733,505 | 2.09% |
| Geode Capital Management | 14,314,021 | 1.79% |
There is more to come about Musk's shareholding in Twitter as it has been reported that The Vanguard Group had submitted a 10.3% stake new filing at the U.S. Securities and Exchange Commission (SEC).
If The Vanguard's filing becomes effective, the mutual group will overtake Elon Musk as the biggest largest shareholder, according to a source.
By the way, there are investment apps that let you buy United States stocks wherever you are in Nigeria and other countries where they are registered.
Sources
Featured Image by pixabay
Internet Live Stats. "Twitter Usage Statistics". internetlivestats.com. Retrieved April 09, 2022
Owen Thomas (April 11, 2022). "Elon Musk isn't joining Twitter's board after all". Protocol.com
Blackrock. "Introduction to BlackRock". blackrock.com. Retrieved April 10, 2022
Joe Wituschek (September 1, 2021). "Twitter officially launches Super Follows, a new way to monetize your tweets". imore.com. Retrieved April 11, 2022
TBS Report (April 11, 2022). "Elon Musk world's richest person of 2022". tbsnews.net