Yaya Mwanda is one of the housemates of Big Brother Titans (season 1). She is a plus-sized South African model and a TV presenter.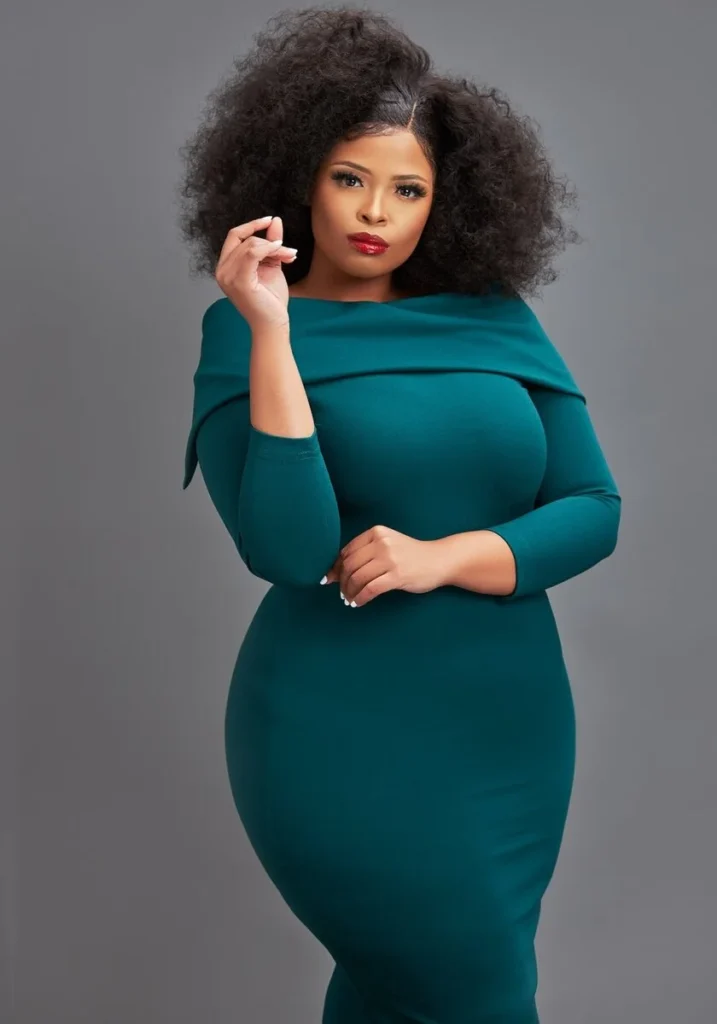 Who is Yaya?
Real name: Yamkela Mwanda aka Yaya
Nationality: South Africa
Age: 30 years old
Favorite color: Pink
Favorite pet: Dog
Inspiration: Ashley Graham
Profession: Plus-size model
Education:
Yaya of BBTitans has a diploma in Animal Health and Business Management. According to her, the diplomas are in line with her love for animals.
Family:
Yaya Mwanda is a Xhosa girl from Eastern Cape, South Africa. She was born in Butterworth and grew up in East London. She is based in Johannesburg.
She comes from a family of four. She is the last born of the family.
Activism:
Contrary to the ways some people see plus-sized ladies, Yaya Mwanda is changing the narrative, through which she has appeared on the covers of many magazines in South Africa.
She is hard-working, bold and resilient and she is one of the most powerful voices in body positivity activists in her home country.
Skills
Yaya has many skills in her bag. Apart from being a plus-sized model, Yaya is a make-up artist, and hope to be one of the biggest actresses in South Africa and Africa.
The lover of dogs describes herself as extremely talkative, vibrant and bubbly.
Projects:
Yaya has been in the modelling industry since she was 22, "I absolutely love it," she once said.
Some of the big brands she has worked with include True Love magazine, Drum Magazine, Essays of Africa, Bona Magazine, and Essentials Magazine.
Yaya of BBtitans has also worked with heavyweights in the media industry including appearing on a few TV commercials like Edgar's, Rich Factory and Thabootys.
She is one of the housemates of the first edition of the Big Brother Titans which kicked off in South Africa on January 15, 2023.
Acting career
In the movie industry, Yaya appeared on prime-time shows such as The Queen (Mzansi Magic) and e TV Scandal.
Yaya's social media profile:
Instagram: @yayamwanda
Twitter: @ayamwanda
Facebook: Yaya Mwanda
Yaya's phone number: +27 71 575 6198
YouTube: @yayamwanda7616
Personal website: yayam.co.za
Conclusion:
Being a plus-sized has been a blessing for Yaya Mwanda and she is proud of her size by applying Andrea Dykstra's principle of loving oneself.
"In order to love who you are, you cannot hate the experiences that shaped you."

Andrea Dykstra
If she hasn't loved herself, it might have been difficult for others to appreciate her. Yaya is today a popular name and face in South Africa, having been featured twice on the cover of Royal Rouge Magazine in 2019 and 2020.