Last updated on April 20th, 2023 at 07:23 pm
If you're a small business owner, you've likely tried to get a loan before and been turned down because of your credit score. But there are new innovative ways to find loans that help even people with low credit scores access capital — and they're all thanks to fintech! The fintech industry has made huge strides in recent years by providing more options for small business owners.
Now you don't have to pay extra fees on top of high interest rates anymore; instead, businesses can rely on their own unique strengths when applying for loans online.
In this article, we'll discuss how fintech can benefit small business owners by taking away some of the burdensome paperwork involved in applying for loans.
Developments in credit scoring
As fintech lenders have begun to leverage new technologies and data, they've developed a variety of credit scoring models that can help borrowers who are more likely to be overlooked by traditional lenders. One such model focuses on social media activity.
It allows lenders to assess the stability and reliability of applicants based on their online presence. Another focuses on mobile phone usage – the idea is that people who use their phones regularly are less likely to default on loans.
These types of solutions represent a significant improvement over older ways of assessing risk. One of the reasons is that they take into account factors like these that might otherwise go unnoticed by traditional lenders.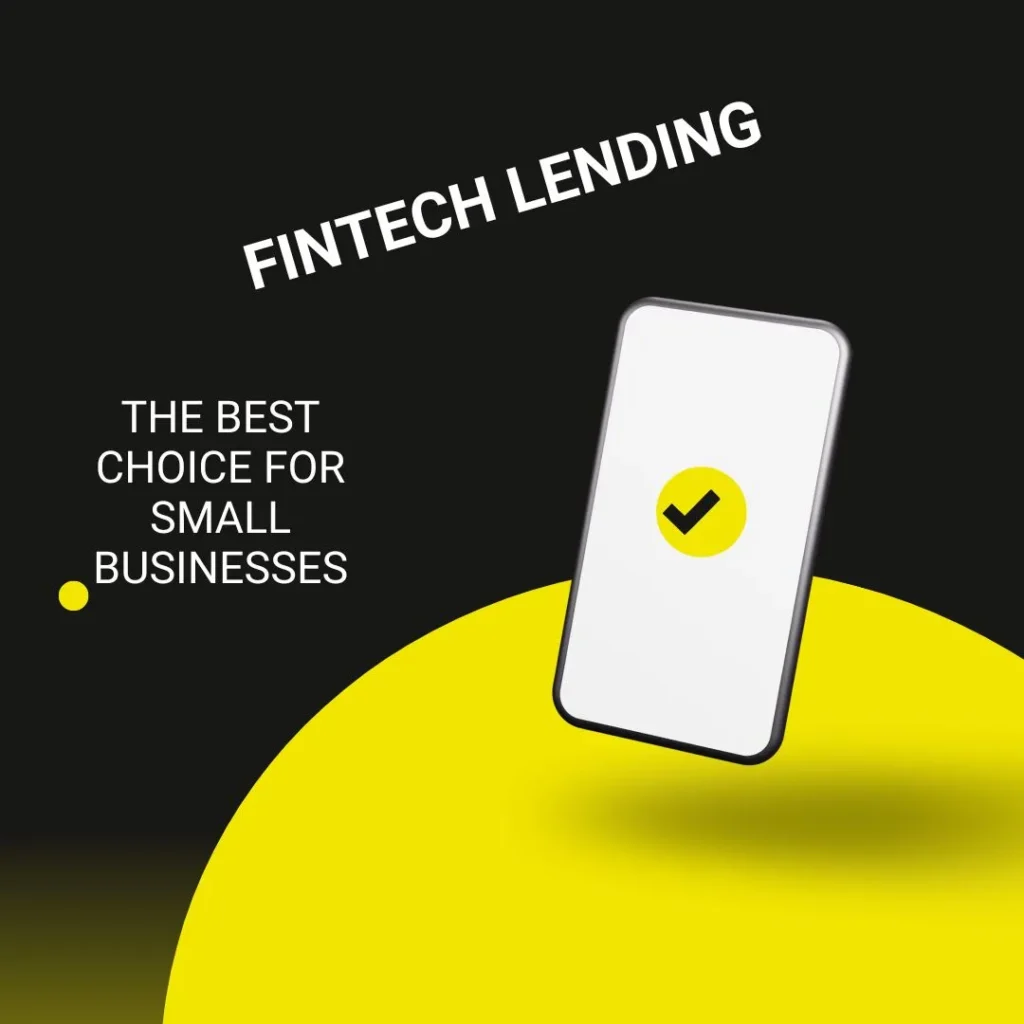 As a result, it allows small businesses with less-than-perfect credit histories to access funds they wouldn't have been able to obtain before now.
Advances in AI mean faster processing
AI is used to process credit applications more quickly, which means you can get your loan approved and funded in a matter of days or weeks instead of months or years.
This is especially important for small business owners who need funds right away to grow their business, hire new employees, expand their operations into new markets, etc.
In addition to faster processing times, artificial intelligence (AI) is also used to process large amounts of data. AI can also be used to predict customer behavior so that banks can offer more personalized loans at competitive rates.
For example:
An online lender could use machine learning algorithms on its database of past loan applicants' credit scores and employment history data points to determine whether someone is likely eligible for a new loan. That would allow them not only to get paid faster but also reduce manual checks on every applicant.
Fintech influences traditional banks
Fintech companies are edging further into the traditional bank sphere. As they continue to grow and expand, they are increasing their offerings of loans, mortgages and other financial products.
This means that small businesses can find more options available to them when it comes time for them to borrow money.
Fintech lenders have also developed better customer service practices than many traditional banks because they are smaller in size.
Therefore, they can provide more personalized attention for each client who walks through their doors or logs on over the internet.
This helps ensure that any questions you might have about how much money you need or how much interest rate is right for you will be answered quicker.
How can my business take advantage of fintech innovations?
If you're a business owner, you've probably already examined all the benefits of fintech. After all, fintech has made it easier than ever to access capital and manage cash flow.
If you haven't tested it yet, let's look at some of the ways that fintech can benefit your business:
Accessing capital
Smaller loans are being made available through online platforms like LendingTree and Kabbage. You no longer have to go into a bank or other financial institution in order to secure financing; instead, these new digital lenders make short-term loans available at competitive rates online.
Get better interest rates on your current loans
Fintech allows lenders to see beyond just credit scores when assessing risk, allowing them to offer lower interest rates than traditional banks do (and thus saving borrowers money).
Get better repayment plans for your existing debts
If your debts are high-interest or riddled with fees and penalties, fintech can make it easier to pay.
Improve your credit score
With fintech, it becomes easier to pay off old debt while avoiding new ones.
Ultimately, fintech cut the long way to much-needed funds skipping the necessity to have any collateral requirements or credit checks required upfront.
New trends in small business banking
Fintech greatly influences how banking works for small businesses. But what are the new trends in small business banking? Here are some of the key ways that your business can benefit from the latest advances in fintech:
Integration of Digital Services
The days when you had to go into a branch to do anything with your finances are well behind us. Nowadays, you can do most things online – from setting up new accounts to managing your loans – without ever leaving your home or office. It also means that banks have to adapt their services accordingly.
Speed
Banks have traditionally been slow at adopting new technology, but this is changing fast. Many banks now offer instant payment options for customers who want to send money instantly using their mobile devices rather than waiting for a card transaction to go through.
Open Finance
Open Finance is the concept that financial providers should be able to integrate their services with those from other companies. The idea is to make it easy for customers to manage their finances across multiple platforms.
Open Banking is an example of this, which allows banks to share information about their customers' accounts with third parties such as mobile wallets and personal finance apps.
Digital Working Capital
Digital working capital refers to how businesses can use digital tools to improve their cash flow management. For example, invoice factoring allows businesses to sell invoices at a discount before they are paid by their customers.
Thus, this option frees up the cash they can use elsewhere while getting paid faster than normal bank overdrafts or credit facilities would allow them too.
Embedded Finance
Embedded finance refers to providing financial services within another product or service without charging interest or fees on the loan amount itself.
Super Apps
In addition to managing your money, many apps now offer budgeting tools and even peer-to-peer lending options. They let you borrow money directly from other users through the app.
This can be a great way to get funding for projects without having to go through traditional channels like banks and credit unions.
And because these loans aren't tied to any one bank, you'll have more flexibility when it comes to repayment schedules and interest rates.
Conclusion
If you're an entrepreneur looking to grow your business, it can be hard to find access to the capital you need. Fintech is making it easier and more affordable than ever before for entrepreneurs like yourself to get loans and other financing options that weren't available just a few years ago. Take advantage of these innovations by learning more about how fintech can benefit your business.
Author's bio: Timothy Partasevitch, Chief Growth Officer at Smart IT. Tim is a sales and marketing specialist, who solves business challenges like an engineer by focusing on data insights, analyzing what works, what doesn't, and what can be improved from a technical and financial perspective. Over the years he has supported the transformation of new clients into long-term partners and expanded services provided in the work space, ultimately facilitating revenue generation and business success. Tim strongly believes that you can't be in charge of the outcome and results. However, you are 100% in charge of the input.