Last updated on August 6th, 2023 at 08:08 am
Many times, you have to go through a whole lot just to buy a property you can call home. And as if that is not enough, it is a different ballgame when the deal failed as planned after several attempts.
That's exactly when home buyers protection insurance comes in handy; it becomes imperative when the purchase of a home is hindered by various factors.
Simply put, it is a system of security for home buyers when trying to buy a house.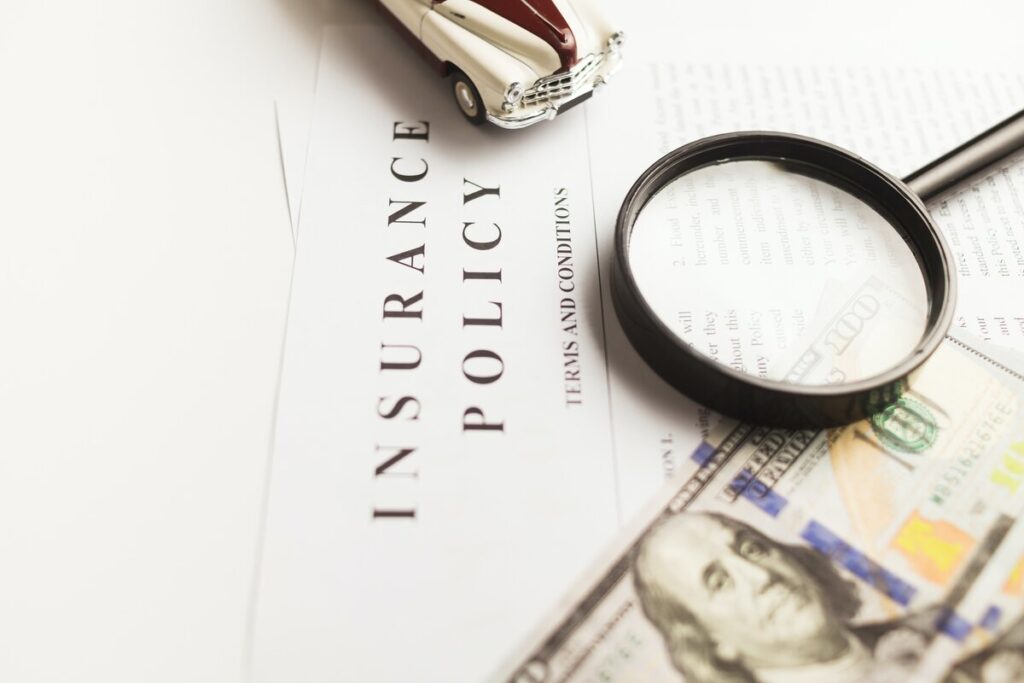 It is well-known that there are multiple costs attached to buying a home, and it is obvious that the costs involved can swiftly add up beyond the quoted price.
In such a situation, it can be disturbing after spending a lot on mortgage fees and in the end, the purchase failed to fly.
With buyers' protection insurance, you are able to 'regain' a significant amount of the funds lost in the process of a home search that doesn't come to fruition.
How does home buyers protection insurance work?
In several parts of the United Kingdom and the United States, you have to spend a good amount of money to buy a home, even as you include mortgage fees, removals, and so on.
In addition to the high cost, you can't ignore the stress as well as other efforts involved before making the property yours.
And the fact remains that many people have encountered situations where the seller decided to change their mind before the completion of the sale.
But if you have Home Buyers' Protection Insurance is in place, it will help take care of stuff like legal and surveying costs should the purchase fail prematurely.
Therefore, you won't be disadvantaged and bear the full brunt of the issue all by yourself alone.
Why you need Home Buyers Insurance
There are some factors that may collapse attempts towards a property purchase because a good number of property sales attempts might not eventually sail through due to several reasons, which are often beyond the control of the buyer.
Here are prominent reasons a property purchase could fail before completion and why buyer protection could be a lifesaver:
Gazumping
This happens when a seller accepts your offer to purchase their property but went ahead to accept another's offer in addition because they offered a higher amount of money than yours.
This is legal in several places, and it doesn't even matter if you have paid for such things as conveyancing fees and surveying costs already.
The bottom line is that you will get to lose out on that property after being gazumped, and the money spent already won't come back without this insurance policy in place.
When The Seller Changed Their Mind
There are usually instances where the seller decides to have a change of mind and, for whatever reason, won't want to proceed with the deal, even before you can have the chance to commit great resources to the property.
When the owner of a property decides to pull back from the sale of their property, the buyer is going back to start all over again after all efforts. This can be painful.
When there Is an Issue Found During Survey
Even when the seller is ready and eager to sell the property immediately, this factor could really cause the sale to collapse, emanating from the part of the buyer.
Before the buyer pays for a property, they must first take steps towards surveying the house to check it out and see if or not they are cool with it.
Now, there can be cases where, when checking out a property, the buyer finds a serious issue that may prompt them to pull out and decide to not get the property anymore.
For instance, if there is nasty damage to the roof, the buyer has a justifiable reason to pull back.
Difficulty In Getting a Mortgage
There are times and instances when an interested buyer is hindered from getting a mortgage for various reasons.
In such a case, they may no longer be able to buy the property except in peculiar cases where they can buy the property without a mortgage.
Generally, anything can cause a break in a property chain when it comes to attempts for a transaction between a buyer and a seller. A break can be caused by a buyer and vice versa.
While the seller can decide to change his mind even when the buyer is set and eager to make the deal happen, there are times when the buyer influenced the failure of the deal, usually due to delay.
However, many times, the seller is the major determinant, and it is helpful getting Home Buyers Protection Insurance.
Cost of Home Buyers' Protection Insurance
You should know that cost of home buyers' protection insurance varies between insurance firms and from country to country.
However, if you are going for a standard cover, you should budget anything between £50 to £95 if you are in the U.K.
However, if you are going for a premium cover, then you should be ready to pay more since you will get more features compared with someone else going for a standard cover.
For instance, you will be able to get a larger amount of money as a claim in a case where you couldn't eventually get the property for reasons beyond your control.
It doesn't matter if you are opting for a standard cover or a premium, the fact remains that the insurance may not take care of the total amount spent in your attempts to make the property yours.
But it may cover only a certain amount of money, depending on your agreement. Most importantly, read the agreement before signing any document for
In many cases, costs and fees revolving around conveyancing, survey, and mortgage, are usually covered by the provider.
What Home Buyers Insurance Covers
One of the core things you must understand about home buyers insurance or gazumping insurance is that it is a one-time premium thing.
Due to the peculiarities of what it addresses, you will simply have to make one payment and you will be aptly be covered for the duration of the policy.
With a policy from a formidable provider, even if the transaction fails after paying necessary expenses (survey costs, mortgage fees, conveyancing fees, etc) you will still get some of the amounts you spent on these things. Most of them require proof to make a claim, anyways.
If you are gazumped (a case when the seller chose to embrace a higher offer from someone else after agreeing on a deal with you on his property), you will be compensated (although there may be limits on the amount a buyer can claim).
What It Doesn't Cover
It is necessary to be aware of the things the home buyers insurance doesn't cover, so you won't have unrealistic expectations.
Generally, different insurance companies offer different policies. Nevertheless, it generally won't take care of any costs that were paid out before the policy was obtained by the buyer.
It is very important to have in mind that you can engage your insurance policy only if the failure of the transaction was outside of your control as the buyer.
Let's say you decided to change your mind about buying the house when the deal is yet to be settled, you won't be covered. Additionally, the buyer shouldn't have had a survey on the house before the policy start date.
In addition to all these, the insurance policy will usually last from 120 to 180 days from the day one purchase the policy. This may differ between providers, but it is one of the things you know ahead.
It is hence advisable that the buyer should finalize their purchase before the end of the policy. This will see to it that they are adequately covered for the duration of the buying process.
How To Claim Your Policy
Now, let's say you have obtained the insurance policy and things went haywire all of a sudden, then all you should do is reach out to the insurance firm you signed up with.
When getting the policy, the provider will grant you a reference number with your unique schedule number.
When you want to claim, you only have to quote these details to the company and they will take it from there.
Generally, there is no excess attached to Home Buyers' Protection Insurance, saving you from the need to pay before you can make a claim.
It is very necessary to be sure that this is consistent with the terms and conditions of the particular company you are working with.
Conclusion
It is not a must to obtain home buyers protection insurance, and you have the liberty to determine if or not you want to get this.
Before subscribing to a home buyers insurance protection, it is advisable to research the antecedent of the company. To stay wise financially, you have to work with the right insurance firm.
If you are in the U.K, using reviews.io or a quick search on Google Business Page can be helpful because reviews of those who have used such services can be a guide in taking a promising decision.
Considering different factors (including the amounts you have to spend towards your effort to buy a house), then it may prove very helpful to be secured.
Finally, make sure you are aware of the peculiarities attached to the policy so you won't have issues with it.
No insurance company will be committed to your claim when they discovered that you are already aware that the deal won't work before taking out the insurance.