The Naira, on Wednesday, crashed to N950 to a dollar at the parallel market as the country battles the issue of foreign exchange (FX) scarcity.
The figure represents a depreciation of N25 or 2.04% compared to the N925 it reported exactly a week ago (September 6)
The operators of the parallel market and currency traders, Bureau De Change operators (BDCs), attributed the depreciation to the persist scarcity of the greenback.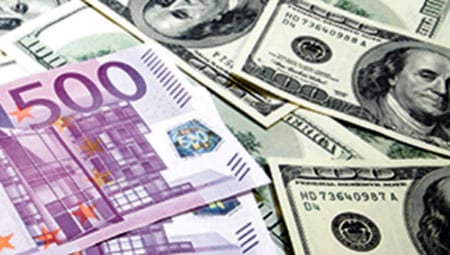 BDC operators put the buy and sell price at N940 and N950 for US Dollar; N990/N1,007 for the EUR, and N1,195 and N1,210 for the Pound Sterling.
FX scarcity in bank
There are also reports of FX scarcity at some of the Nigerian banks. A check at one of the banks shows that they're trying to ration the little FX in their vault.
The latest scarcity is coming amid the plan by the Central Bank of Nigeria (CBN) to clear FX backlogs with $10 billion USD within two weeks.
The administration of former President Muhmmadu Buhari had withheld FX belonging to foreign companies in Nigeria due to scarcity of FX.
Withholding of FX had forced some foreign airlines to pull out of Nigeria while some companies are unable to repatriate profits back to their headquarters.
Effect of lifting ban on sales of FX to BDC
In a bid to ease access to foreign exchange, the apex bank disclosed in August that it lifted the ban on forex to BDC operators.
But the new FX policy direction which was described by analysts as back and forth has failed to help resolve the scarcity. It was gathered that banks are not selling FX to the BDC operators.
What does I & E rate says?
Meanwhile, the official market rate at Importers' and Exporters' Window, the local currency to close at N758.12 on Wednesday, September 13, 2023, according to data from FMDQ Securities Exchange, a platform that oversees official foreign exchange trading in Nigeria.
Data from FMDQ showed that the market opened at 761.24 to the dollar, recording a high of N807.15 and a low of N738.