Last updated on October 16th, 2023 at 07:26 pm
On June 23, 2015, less than a month after Muhammadu Buhari took an oath of office as Nigeria's president, the Central Bank of Nigeria (CBN) blocked some items from accessing foreign exchange at the official market.
And on May 06, 2021, the CBN insisted that it would continue to block the importation of maize into the country by denying importers access to foreign exchange.
The announcement was to reiterate that its June 23, 2015 forex restrictions were still in force. In 2015, the apex bank banned some products that could be produced locally in Nigeria.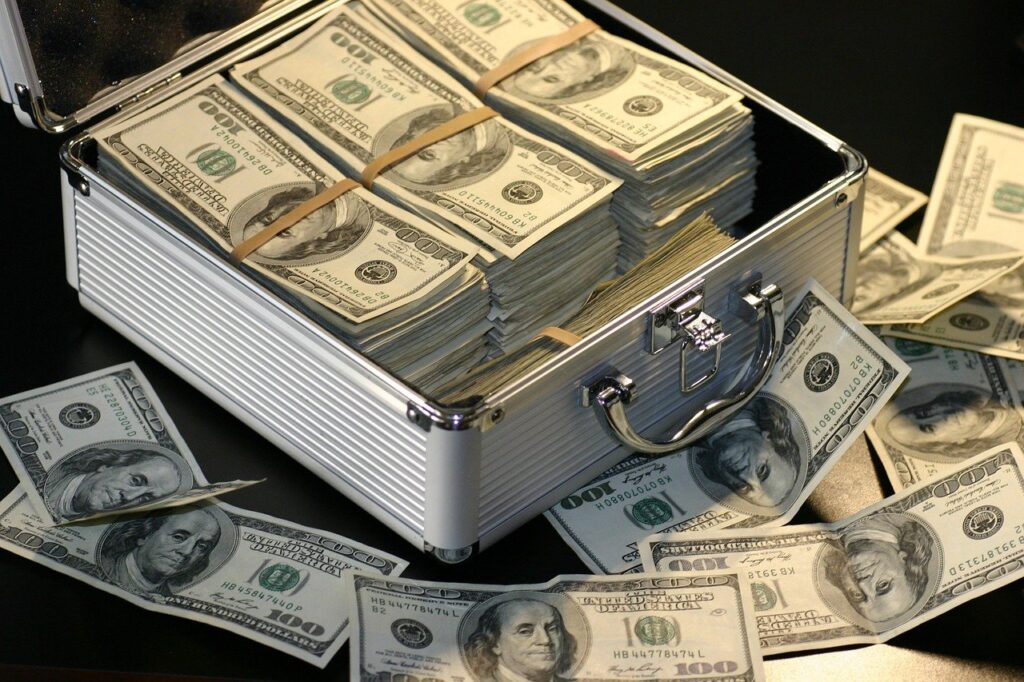 43 Products Banned By Buhari's Government From Accessing Forex
1) Maize
2) Metal boxes and containers
3) Kitchen utensils
4) Meat and processed meat products
5) Vegetables and processed vegetable products
6) Poultry chicken, eggs, turkey
7) Private airplanes/jets
8) Indian incense
9) Rice
10) Cement
11) Margarine
12) Palm kernel/Palm oil products/vegetable oils
13) Enamelware
14) Steel drums
15) Steel pipes
16) Toothpicks
17) Glass and Glassware
18) Galvanized steel sheets
19) Tiles-vitrified and ceramic
20) Textiles
21) Woven fabrics
22) Tinned fish in sauce(Geisha)/sardines
23) Cold rolled steel sheets
24) Clothes
25) Plastic and rubber products, polypropylene granules, cellophane wrappers
26) Roofing sheets
27) Wheelbarrows
28) Head pans
29) Tableware
30) Wire rods(deformed and not deformed)
31) Security and razor wine
32) Wood particle boards and panels
33) Wood Fibre Boards and Panels
34) Plywood boards and panels
35) Wooden doors
36) Iron rods and reinforcing bard
37) Soap and cosmetics
38) Tomatoes/Tomatoes pastes
39) Euro bond/Foreign currency Bond/share purchases
40) Furniture
41) Wire mesh
42) Steel nails
43) Tiles-vitrified and ceramic
In a communique entitled, "List of items not valid for foreign exchange at the Nigerian Foreign Exchange Window", the decision was to boost local production, Mr Olakanmi Gbadamosi, CBN's Director of Trade and Exchange Department had said at the time.
The Only Exception
When the apex bank says certain goods can't be imported through FX, most times, there are exceptions particularly when there is a need to meet emergency production and to mitigate crisis.
For instance, on September 4, 2020, CBN announced the emergency importation of maize by commissioning four companies to carry out the importation. The companiea are:
Chi Farms Limited,
Wacot Limited,
Premier Feeds Company Limited, and
Crown Flour Mills Limited.
When there are exceptions like the one described above, the Nigeria Customs Service is usually alerted.
Are The Items Banned By CBN The Same As Customs Contraband Products?
While customs prohibited items from importation are products that are banned for security reasons or medical reasons, items that are banned by the apex bank are basically restricted in order to boost local production of such goods.
"It has become imperative to exclude Importers of some goods and services accessing foreign exchange at the Nigerian foreign exchange markets in order to encourage local production of these Items," CBN had said in 2015, a few months Buhari was sworn in
For instance, the importation of AK47, bombs, or weaponry into Nigeria is permanently or absolutely not allowed to be imported by an individual or organisation or state except the Federal Government. It's for security reasons.
For the restricted forex importation of goods like maize and rice, the items are not absolutely "illegal" for consumption or use, but because the inflow of such items into Nigeria will not only put pressure on the insufficient forex, it would also affect local production.
Why were the 43 items banned by the Buhari regime?
There were two major reasons why the administration of Muhammadu Buhari banned the 43 items:
with the hope that it would reduce pressure on the Naira.
to strengthen the capacity of local producers of similar items i.e to boost local production
Is the ban still valid?
No, the October 2023 statement by the Yemi Cardoso-led CBN has invalidated this ban, which means importers of the 43 it earlier banned can now buy Forex from the Exporters' and Importers' Window.
Did the ban work?
Partially in some sectors, but it resulted in scarcity and inflation.
For instance, a bag of rice was around N7,500 when Buhari assumed office in May 2015, it sold for N40,000 before he left office.
The local production could not meet the demand. Buhari had insisted that Nigerians must produce what they consume.
Consequently, the Godwin Emefiele-led CBN through several policies rolled out several packages to encourage local productions while enforcing stringent policies to block importers from accessing forex to import the items.