Last updated on October 25th, 2023 at 04:03 pm
Nigerian exchange rate policy has been changing since the introduction of the Naira as the official Nigerian currency.
From $/N0.68 in 1972 to $/N847.77 (NAFEM rate at the time of updating this article), here is the history of the official exchange in Nigeria from 1972 to 2023.
Table of Contents
From multiple exchange rates to the unification of the FX market and floating of the Naira, the history of exchange rates in Nigeria is an interesting one and one of the most unpredictable FX markets.
Timeline of Dollar to Naira Exchange Rate from 1972 to 2023
Kindly note that the US to Naira black market exchange rate is completely different from the rate. In this post, we rely on the official rate (CBN rate) which has now metamorphosed into Importers' and Exporters' Window, following the FX unification.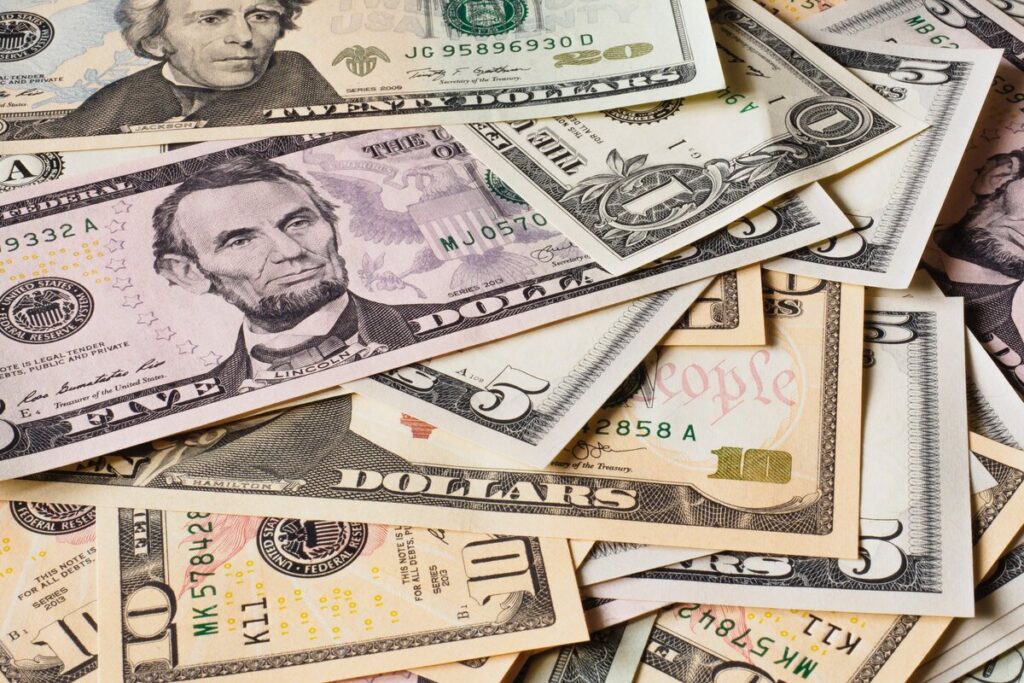 For simplicity, InfomediaNG divided the year under review into four as follows:
1972 to 1983
1984 to 1998
1999 to 2015, and
2015 to 2023
So, let's get started!
Dollar to Naira exchange rate between 1972 to 1983
From below you can see that one US dollar was N0.658 in Nigeria in 1972, that's two years after the end of the Civil War.
1972: $1 = N0.658
1973: $1 = N0.658
1974: $1 = N0.63
1975: $1 = N0.616
1976: $1 = N0.62
1977: $1 = N0.647
1978: $1 = N0.606
1979: $1 = N0.596
1980: $1 = N0.550
1981: $1 = N0.61
1982: $1 = N0.673
1983: $1 = N0.724
CBN exchange rate between 1984 to 1998
1984: $1 = N0.765
1985: $1 = N0.894
1986: $1 = N2.02
1987: $1 = N4.02
1988: $1 = N4.54
1989: $1 = N7.39
1990: $1 = N7.39
1991: $1 = N8.04
1992: $1 = N9.91
1993: $1 = N17.30
1994: $1 = N22.33
1995: $1 = N21.89
1996: $1 = N21.89
1997: $1 = N21.89
1998: $1 = N21.89
How it went
During the military junta of Major-Gen Muhammadu Buhari – 1984 – till the year he was toppled in 1985, the Naira slightly fell against US dollar. It dropped from N0.724/$1 to N0.765/$1 in 1984.
Dollar to Naira rate reached an all-time high of N2.02 for the first time during the regime of Gen. Ibrahim Babangida. And before he stepped aside in 1993, $1 was N17.30.
The interim government of Chief Earnest Sonekan had no time to implement any monetary policy as he was overthrown after three months by Gen Sani Abacha.
It was during his regime that the dollar gained significantly against the Naira at $/N22.33 with a slight devaluation to N21.89, and didn't go beyond this exchange rate till he died on June 7, 1998, which the regime of Gen Abdulsalami Abubakar was able to maintain till he transmitted power to a democratically elected government on May 29, 1999.
The period between 1999 to 2015
1999: $1 = N21.89
2000: $1 = N85.98
2001: $1 = N99-N106
2002: $1 = N109-N113
2003: $1 = N114-N127
2004: $1 = N127-N130
2005: $1 = N132-N136
2006: $1 = N128.50-N131.80
2007: $1 = N120-N125
2008: $1 = N115.50-N120
2009: $1 = N145-N171
2010: $1 = N148.21-N154.8
2011: $1 = N151.05-N165.1
2012: $1 = N155.09-N161.5
2013: $1 = N153.21-N162.9
2014: $1 = N170-N199
2015: $1 = N199
The CBN exchange rate was significant between 1999 to 2015 as it's the first time after 16 years of military rule, the monetary policy of the country would be managed by the civilian government.
During this period, three presidents under the Peoples Democratic Party (PDP) managed Nigeria's resources. Their monetary policies played a significant role in shaping the value of Naira against the US dollar.
President Olusegun Obasanjo met it at N21.89/$1 CBN exchange rate, within a year, Naira fell N85.98/$1 and before he left office in 2007, one dollar was between N120 to N125.
USD to Naira between 2015 to 2023
2015: $1=N300
2016: $1 = N300-N320
2017: $1 = N360
2018: $1 = N360
2019: $1=N305
2020: N361
2021: N445.47
2022: $1=NGN415.83
2023: N445.47 to 589.45/USD to 747.87 to N847.77 (current official rate)
Last CBN exchange rate
The last CBN exchange rate was $At the time of this update, $1/589.45, when the unification of currency was announced. The last rate Buhari bequeath on Tinubu was $/N445.47.
At the time of this update, I&E rate ($/747.87) is in force meaning "willing buyer and willing seller rate" prevails, determined by the market demand. the real price). It is above NGN700/USD in the parallel market.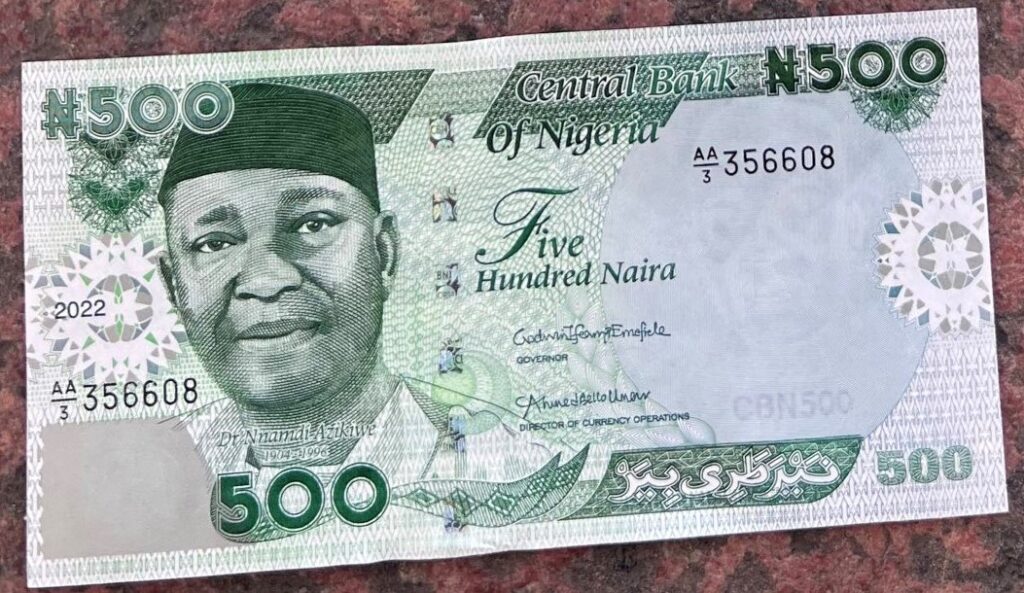 Naira devaluation in 2020
CBN didn't issue an official statement about 2020 devaluation, but the International Monetary Fund (IMF) and the World Bank advised Nigeria's apex bank to devalue the Naira.
World Bank, IMF, and advanced countries that are strong monetarily do not grant loans without clearly spelling out their terms and conditions.
One of the conditions for the disbursement of the loan was a unification of the exchange rate which most analysts believe the CBN has dithered on for months.
It was gathered that the World Bank committee working on the loan was meant to present to their board on August 6, 2020, until it was moved to a later date.
Critics suggest this may have been due to the delay to meet the conditions precedent to granting the initial $1.5 billion loan some of which includes the $1.5 billion loan.
"The amount we are raising in the first instance is $1.5 billion for FG and around September October we are hoping to close out on the facility meant for states and the amount is meant to be $1-1.5 billion." Zainab Ahmed, the Minister of Finance was quoted as saying during one of her press conferences with newsmen in Abuja.
She said Nigeria raising "in the first instance is $1.5 billion for FG and around September October we are hoping to close out on the facility meant for states and the amount is meant to be $1-1.5 billion."
Conclusion:
The US Dollar VS Naira exchange rate is unending as the government is ready to deploy its resources to ensure that the USD/NGN rate doesn't reach N1,000. However, the pressure on the naira may jeopardize the control measure because the country's economy relies heavily on the importation of refined crude oil while major sectors are near collapse e.g. health and education.
Even at that, the exchange rate at the parallel market seems to be a world on its own.