Last updated on November 10th, 2022 at 09:02 am
After Thanksgiving Day comes Black Friday. This special season gives numerous shoppers in the United States the opportunity to purchase their favorite products easily at discounted prices for the holidays.
On the other hand, it is a profitable season when stores are available to make a lot of money. It is usually a win-win for everyone.
Black Friday deals are everywhere, to narrow the search to residents in the Lone Star State, this article outlines stores in Texas that are well-known for rolling out special deals during the season.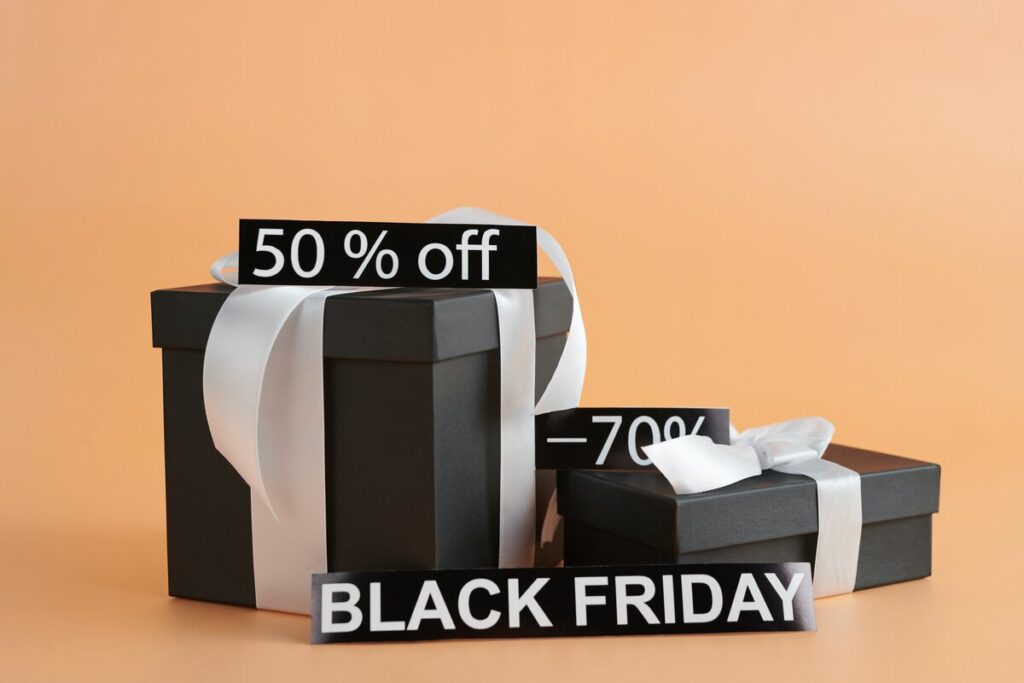 Interestingly, over the past years, many people usually position themselves in anticipation of the main day even more than 2 weeks before D-day.
Texans are set for this year's Black Friday too, and many shoppers in major cities, counties and other locations have budgeted to meet their needs. Since it is already a tradition, we can always find great offers, particularly in prominent stores, just make sure you plan ahead for the shopping holiday.
Famous Texas Stores for Black Friday Deals
Are you ready? Below are the stores you can enjoy special deals and discounts on products on Black Friday and Cyber Monday in the second most-populous U.S state
Walmart
Walmart runs over 600 stores in Texas and has become a favorite to many shoppers in the state. Walmart Black Friday is filled with several nice deals and discounts, and you can buy your favorite products very cheap.
It doesn't matter if you are shopping for kitchen gadgets, smartwatches, laptops, etc you will be amazed at the discounts awaiting you.
Does Walmart Black Friday have online or in-store?
Yes, the store has special deals and discounts for in-store and online, the online version is expected to start on Monday, November 21, 2022 at 7:00 PM ET while in-store deals will kick-start on November 25, 2022, at 5 a.m. local time.
Chanel
If you have been dreaming of buying premium beauty products from this luxurious brand, you can take advantage of its Black Friday deals to make your dreams a reality. The brand has over 40 exclusive boutique locations in different parts of the United States.
You can get over 50% discounts on Chanel high-quality fragrances and different skincare products this Black Friday.
Target
Target is an amazing retailer where consumers can purchase a wide range of products from the comfort of their homes, and it's very famous in Texas.
The brand is committed to great quality, which means they sell affordable products without compromising quality.
Consumers get to save a lot of money during Black Friday when shopping at Target, enjoying amazing discounts that can be as high as 50% off for popular products that range from electronics to beauty products, toys, kitchen utensils, and many more.
Some of Target's stores can be found at 2100 Texas Ave S, College Station, TX 77840; 4760 TX-121, Lewisville, TX 75056; 2417 N Haskell Ave., Dallas, TX 75204; 8900 TX-121, McKinney, TX 75070; 201 E Central Texas Expy Ste 300, Harker Heights, TX 76548, and 4323 San Felipe St, Houston, TX 77027 among others.
There are also Target stores in California, Alabama, and other U.S states.
Kroger Texas
Kroger is one of the biggest stores in the U.S, competing with some of the huge brands like Amazon and Walmart with several of their stores in different parts of the country, including at 209 in Texas alone.
Kroger gives consumers the freedom to get their products on their own terms. It doesn't matter if you are shopping online or in-store, you can buy quality stuff, ranging from meats, health products, dry goods, and so on. On Black Friday, you get to save amazingly on your popular products.
The company's stores are located at: 5665 E Mockingbird Ln, Dallas, TX 75206; 16400 El Camino Real, Houston, TX 77062; 3541 Palmer Hwy, Texas City, TX 77590; 3300 Texas Sage Trail, Fort Worth, TX 76177; 2109 Harwood Rd, Bedford, TX 76021, and 1950 El Dorado Blvd, Houston, TX 77062.
Macy's
Macy's has gained popularity over the years when it comes to fashion items like bags, clothing, footwear, and several others.
There are over 30 Macy's stores in Texas, getting set to offer amazing deals and discounts to customers when Black Friday comes.
Going by last year's Black Friday at Macy's, you can look towards enjoying over 56% discounts on your favorite products, including small kitchen appliances, toys, and so on.
Nordstrom
Nordstrom has numerous stores in the country, as well as a strong presence in Texas. The store has been operating for a while now in the US and has accumulated trust among customers.
Here, you can buy different types of products that are affordable but of great quality.
This Black Friday, you can save over 30% shopping with Nordstrom, buying clothes, home decor, electronics, and so on.
The store is one of the most prominent ones in the United States of America in general when it comes to Black Friday deals.
According to Google Map, some of the Nordstrom stores in Texas can be found at: 5220 Alpha Rd, Dallas, TX 75240; 5192 Hidalgo St, Houston, TX 77056; 8687 N Central Expy Level One, Dallas, TX 75225; 2901 S Capital of Texas Hwy, Austin, TX 78746, and 15900 La Cantera Pkwy, San Antonio, TX 78256 among others.
Burberry
Burberry sells high-quality men's clothing, women's clothing, and different types of accessories. A premium brand that was established many years ago, Burberry has a good presence in Texas.
This Black Friday, you can save 60% on Burberry products, although you have to shop from other retailers.
J Crew
At J Crew, you can get superb fashionable items and make your wardrobe a sophisticated one. Last Black Friday, consumers were able to get up to 40% savings off their favorite products on J Crew, and it lasted for five days.
You can purchase nice Women's and Men's Clothing at J Crew. Buy superb Dresses, Sweaters, and even children's clothing.
This Friday, you can expect amazing discounts on women's jackets, men's suit, pullovers, and even shoes.
Best Buy
There are over 102 Best Buy retail stores in Texas alone, as well as hundreds of others in different parts of the United States of America.
Best Buy has been in business since as far back as 1966 and has been able to acquire numerous dedicated customers in different parts of the country.
On Black Friday, you will get amazing deals and discounts on some of your favorite products, including LG, Samsung, Apple, and other high-flying brands.
Amazon
Amazon has the reputation of being the largest retailer in the world right now, with a strong presence in the United States of America.
In Texas alone, the company has 10 delivery stations and over 15 fulfilment and sortation centers (as well as several other investments).
On Black Friday, Amazon has a dedicated webpage where you can get amazing deals for a large collection of products, ranging from your favorite TVs, kitchen appliances, and a whole lot more, saving as huge as 60%.
Amazon stores in Texas can be found at several locations, including 1717 Main St, Dallas, TX 75201; 4601 Gold Spike Dr, Fort Worth, TX 76106; 118 E Weaver Ave, Alvarado, TX 76009; 6627 Maple Ave, Dallas, TX 75235, and Gregory Gymnasium, 2101 Speedway, Austin, TX 78712.
Conclusion
There are thousands of prominent stores where you can get amazing discounts this Black Friday in Texas, the above are however popular among residents.
These brands are tested and proven since they have been around for many years now. Quality shouldn't be compromised even when during Black Friday shopping, which means you can be sure of buying the same superb quality when the time comes.