Last updated on November 10th, 2022 at 09:03 am
Shopping on Black Friday is already a habit a lot of buyers are proud of, and as expected, many people in Alabama are already waiting for the arrival of the glorious shopping day.
Usually, stores will try to entice customers with sales on Black Friday, and the resultant impact is that they earn a great deal of revenue during this holiday season.
Interestingly, residents in Alabama search for Black Friday deals the most among the 50 U.S states, and this article highlights some of the prominent stores that are famous for deals on the special days
Evolution of Black Friday In America
There are various variants of the story, with a common aim. A popular one had it that the term 'Black Friday' originated in 1869 after two prominent Wall Street financiers decided to purchase a good deal of gold from circulation for mischievous reasons.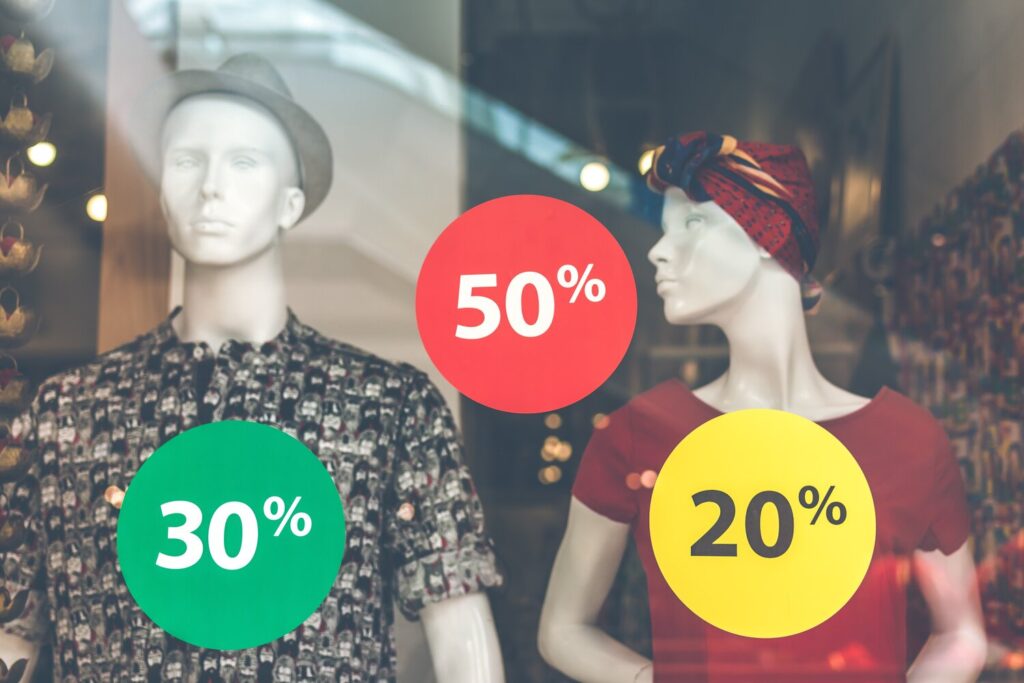 It was believed that the duo – named Jay Gould and Jim Fisk, were aiming at causing price hikes to sell at high prices.
The whole thing got busted on Friday 24th September 1869, crashing the stock market with reckless abandon. After that, the media began to refer to that very day as 'Black Friday'.
However, on another Friday in the mid-1960s in Philadelphia, which was between Thanksgiving and the Army-Navy football game.
A great number of people were around the city, which was great for stores, as they made a great deal of money.
On the other hand, they constituted a nuisance to the city's peace, and even the police could not easily get the army of people contained. It was referred to as Black Friday with indignation.
After that, the term "Black Friday" is being constantly used to express the chaotic shopping session of the year, characterized by congestion caused by the great number of shoppers visiting stores to get discounted stuff.
This is because, the season keeps bringing great profits to their businesses, and they felt obliged to encourage potential shoppers to buy more things during the period, particularly by giving them superb deals and discounts.
When is Black Friday in Alabama in 2022?
Black Friday for 2022 falls on November 25. It is a tradition that comes after Thanksgiving, which is the last Thursday in November.
The following day, which is a Friday, is Black Friday. This is when stores in Alabama will offer a variety of great deals and discounts for shoppers. However, there are some stores that run special deals every Friday in November.
Alabama's Top Black Friday Shopping Stores
There are several shopping stores you can get amazing deals and discounts on Black Friday. These are some of the biggest ones:
Belk
Belk is an exciting store that sells a wide range of products at unbeatable prices. With a good presence in Alabama, shoppers can decide to visit their stores or simply shop online.
While shoppers can always find some great stuff here anytime, it is usually very special on Black Friday.
During Belk's Black Friday, you can find pleasant deals on anything, from shoes, apparel, accessories, home furnishings, cosmetics, Clothing, and beauty products, and save over 50% too.
Belk has several locations in Alabama, some of them include 2100 Galleria Cir, Birmingham, AL 35244; 445 The Bridge St, Huntsville, AL 35806; 300 Colonial Promenade Pkwy Suite 2100, Alabaster, AL 35007; 300 Hwy 78 E, Jasper, AL 35501, and 1391 E Highland Ave Suite 127, Selma, AL 36703, the United States among others.
Walgreens
Walgreens is a prominent drugstore that offers health services and even more. It has over a hundred stores in Alabama alone, and also offers mini-mart services.
Walgreens engages Black Friday in style. Unlike certain of its competitors, this store usually runs its specials for an entire week.
Some of Walgreens stores locations can be found at: 1772 S Alabama Ave, Monroeville, AL 36460; 3720 AL-14, Millbrook, AL 36054; 9325 Parkway E, Birmingham, AL 35215; 8701 Alabama Hwy 69 S, Tuscaloosa, AL 35405; 703 S Memorial Dr, Prattville, AL 36067, and 2505 AL-150, Hoover, AL 35244 and others.
Amazon
Amazon is a prominent store that is also reputable when it comes to Black Friday deals. The global company has numerous shoppers from different parts of Alabama and has various delivery stations in different parts of the state.
Amazon has a large selection of products and has an easy-to-navigate Black Friday webpage where you will find amazing deals and discounts. You can save over 70% when you shop on Amazon on Black Friday.
Amazon has several stores across the State of Alabama. They include Amazon Locker at 1976 Patton Chapel Rd, Hoover, AL 35226; Amazon Fulfilment Centre at 975 Powder Plant Rd, Bessemer, AL 35022; Amazon Flex warehouse at 340 Virginia Ave, Daleville, AL 36322 and other locations.
The Home Depot
With over 20 stores in Alabama, this is a recommended hub to get home improvement items. On Black Friday, you can save a lot by buying various products from Home Depot – be it tools, appliances, and so on.
Some of its locations can be found at 7001 Crestwood Blvd, Birmingham, AL 35210; 350 Crystal Water Drive, Oxford, AL 36203; 4045 Lawsons Ridge Dr, Madison, AL 35757; and 289 Vaughan Ln, Pell City, AL 35125 among others.
Best Buy Alabama
Best Buy is a very large brand that needs no introduction. This superb consumer retailer has been in business for many years now, with hundreds of locations in different parts of the country.
There are around 11 Best Buy stores in Alabama currently, and you can shop for high-quality electronic products from top brands like Samsung, Sony, LG, and Apple. Shoppers in Alabama can get exciting discounts on electronic items this Black Friday.
Walmart Alabama
Walmart has hundreds of stores in America, including 144 in Alabama alone, across several cities in the state. A global brand, which also has stores across California and other U.S states is committed to ensuring consumers get what they want to buy.
Walmart is one of those places where you can shop anytime you feel like since it is usually open every day from 6 am to 12 am.
Walmart runs a chain of discount department stores, and it is on a special level on Black Friday. You can save over 25% by buying items like smartwatches, laptops, kitchen utensils, etc on Black Friday.
Walmart locations in the Yellowhammer State can be found in several locations including 9248 Parkway E, Birmingham, AL 35206; 5335 US-280, Birmingham, AL 35242; Walmart Super Centre at 1625 Pelham Rd S, Jacksonville, AL 36265.
Alabama Express
Alabama Express is famous in Alabama as a Souvenir store that is always available to customers every single day of the week (from Monday to Sunday).
Located at 1141 University Blvd, Tuscaloosa, AL 35401, you can shop online from its website even on Black Friday, and enjoy mouthwatering deals.
Alabama Outdoors
Alabama Outdoors has been in the business of selling stuff for outdoor activities like hiking. It is a famous store in Alabama where you can buy strong shoes, stocking apparel, and so on. You can walk in any day of the week or simply shop online from its website.
Alabama Outdoors also has a dedicated webpage for Black Friday deals. You can save over 10% shopping Men's Original Fishing Shorts, Long Sleeve Pullover, Hydro Flasks.
Trader Joe's
Another prominent grocery store in Alabama where you can buy nice dairy, different types of signature items, and so on. It operates every day from 9 am – 9 pm, and you can also shop directly from its website.
On Black Friday, the store will open and close at its regular hours, and you can benefit from its sweet deals and discounts. You can use the location finder near you to know the nearest store in your city.
Target
Target has a presence in different parts of the United States of America. In Alabama alone, it has around 22 stores, where consumers can get clothes, electronics, etc. You can save over 50% on a wide range of retail home goods when Black Friday comes.
It is important to point out that there are several shops and firms that roll out special deals for Black Friday, but the aforementioned are the most famous stores in Alabama that celebrate Black Friday with their customers through incredible deals.
Its stores can be found in Texas, California, and other states across the U.S
Conclusion
In this article, we've unravelled some prominent Alabama Stores where you can get the best Black Friday deals.
Of course, holiday deals are one of the ways to save cost and cut expenses on goods, but you must plan ahead so that your finance isn't badly hit.