Former Vice President Alhaji Atiku Abubakar is the most followed Nigerian politician on X, now Twitter with 5.08 million followers.
Others on the top 10 list are ex-President Muhammadu Buhari (4.6 million followers); ex-VP Yemi Osinbajo (4.27million followers); Peter Obi with 4.03million followers; Dino Melaye (3.7 million followers), and Shehu Sani with 3.22 million followers.
The rest include Bukola Saraki (3.12 million followers), while Goodluck Jonathan, Nasir El-Rufai, and President Bola Tinubu have  2.40 million,  2.31 million, and  2.31 million followers respectively.
You might want to ask: what is the significance of a large following on X for a typical Nigerian politician?
Benefits Nigerian Politicians Get From Twitter Following
A large following on Twitter can offer several benefits to Nigerian politicians, including:
Wider Audience Reach
Politicians can communicate with a vast audience instantly, spreading their messages, policies, and updates to a broader demographic.
Direct Engagement
Twitter allows them to engage directly with constituents, receive feedback, address concerns, and gauge public opinion in real time.
Campaign Promotion
A large following enhances the promotion of campaigns and initiatives of Nigerian politicians on Twitter, potentially leading to more support and higher voter turnout.
Influence Public Opinion
Nigerian politicians shape public discourse and influence opinions by leading conversations on social and political issues on Twitter.
Crisis Management
In times of crisis, a substantial following on Twitter allows for efficient dissemination of information and the ability to quickly address rumors or misinformation.
Personal Branding
A strong Twitter following helps in building a personal brand, which can be pivotal in political positioning and recognition.
Networking
Twitter serves as a platform for networking with other influential figures and organizations, both domestically and internationally.
Cost-Effective Media
Twitter provides a cost-effective alternative to traditional media outlets for advertising and communication.
Data Gathering
Nigerian politicians use analytics tools to analyze their followers' data for better campaign targeting and understanding of demographic preferences during electioneering campaigns.
So, who among Nigerian politicians has the highest number of followers on Twitter?
Atiku Abubakar: 5.08m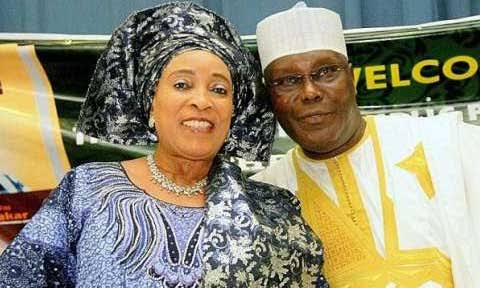 Tweeting @atiku, Nigeria's Vice President and the candidate of the People's Democratic Party (PDP) in the February 2023 Presidential Election Atiku Abubakar has the highest number of Twitter followers.
The large following of Atiku on Twitter isn't surprising, considering his political activities even when social media platforms were in their infancy.
The Adamawa-born politician had tried six times to become Nigeria's President. His first shot was in 1993, losing out to Moshood Abiola and Baba Gana Kingibe during primaries of the Social Democratic Party (SDP).
Before the 2007 general elections, Atiku decamped to an opposition to contest for the presidential election, he lost. He ran unsuccessfully in 2011, 2015, and 2023.
During electioneering campaigns, he engages Nigerians on social and economic issues, garnering 5.08 million followers on Twitter at the time of publication.
The 76-year-old Atiku had also vowed to come back in 2027 to contest again to become the President of Nigeria.
We are most likely to see him engage Nigerians on Twitter and garner more followers before the next general elections.
Muhammadu Buhari: 4.6m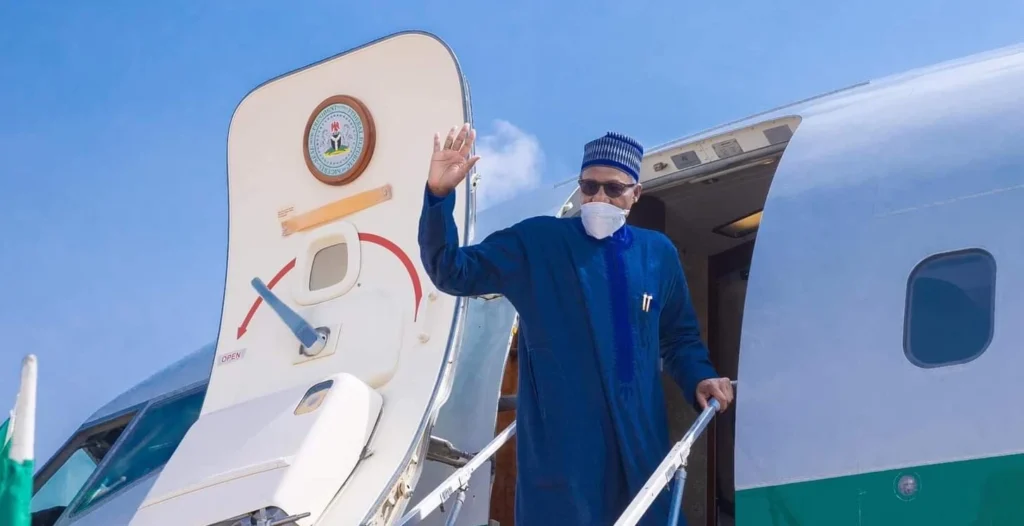 Between his eight-year reign as Nigeria's president – 2015 to 2023 – we saw Muhammadu Buhari, a former military dictator grow his Twitter followers from less than a thousand to 4.6 million followers.
Tweeting @mbuhari, the Katsina-born retired Army General oversaw a turbulent reign as Nigeria's president.
Due to his failure to end terrorism across Nigeria and bring back to life Nigeria's moribund refineries, he was verbally attacked throughout his reign.
At a time, a social media activist, Reno Omokri led several campaigns de-marketing Buhari and urged Nigerians to unfollow Nigeria's president due to his failure to fulfil his promises to electorates during electioneering campaigns.
But that didn't stop admirers of the former president who are called Buharists from following the man they believed had done his best.
Before hitting the political jackpot in the 2015 elections, Buhari had contested and lost in the 2003, 2007, and 2011 presidential elections.
We might see Buhari get more followers on Twitter if he continues to add his voice to Nigeria's social, political, and economic discussions.
Yemi Osinbajo: 4.27m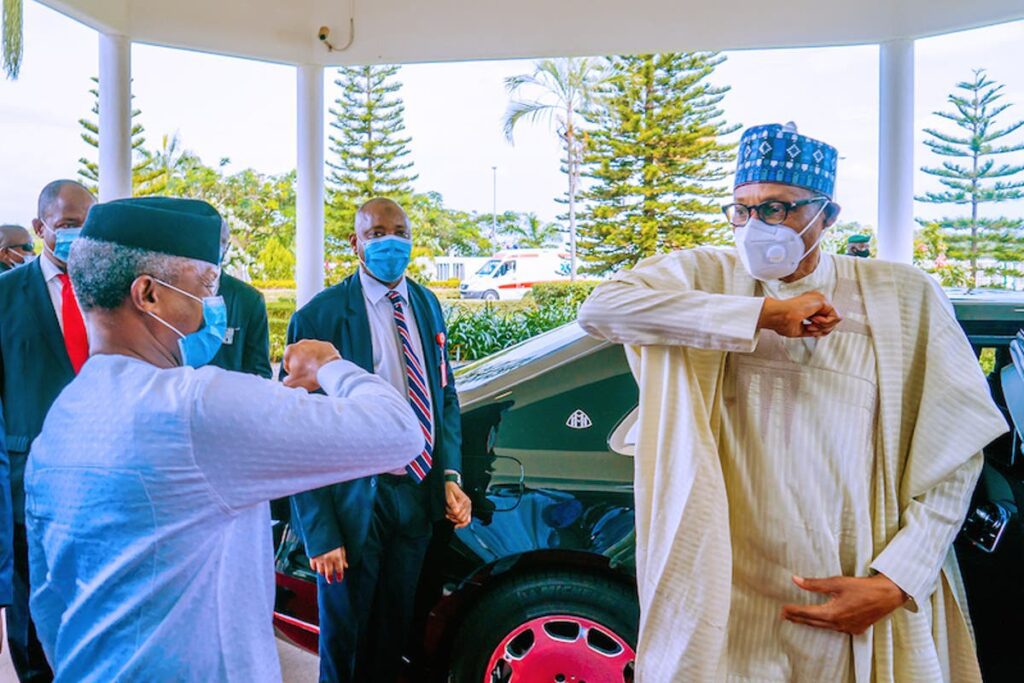 Called the StarBoy by his admirers, Yemi Osinbajo, a professor of Law and a Senior Advocate of Nigeria (SAN) is the third highest most followed Nigerian politician in Nigeria.
Tweeting @ProfOsinbajo, the erudite scholar was a law lecturer at the University of Lagos before his appointment as the Lagos State Attorney General and Commissioner for Justice by Bola Ahmed Tinubu, when he was the governor of the state between 1999 to 2007.
Osinbajo's Twitter following grew astronomically during his reign as the Acting President when his boss Buhari was away for medical tourism in the United Kingdom.
One of the decisive actions he took during his brief stints as the Acting President was an Executive order that directed all International Oil Companies operating in the Niger-Delta region to relocate their headquarters to their States of operation to mitigate tension in host communities.
At the time of publication, Osinbajo had taken up an International assignment as the Global Advisor for the Global Energy Alliance for People and Planet after failing to secure the ticket of his party in the February 2023 president election. He was defeated by his former political godfather Tinubu.
Peter Obi: 4.03m
Tweeting @PeterObi, the former governor of Anambra State became more popular after pulling out of a proposed coalition between Labour Party (LP) and the Peoples Democratic Party (PDP).
Peter Obi secured the presidential ticket of LP and effectively used Twitter to grow his following from less than 1 million to over 4 million followers between 2022 to 2023.
From his engagements on Twitter, his supporters coined "Obidients" from his name to mean those who believed in the political and economic change he would bringe to the table.
He was the running mate to Atiku during the 2019 presidential election under PDP, which they lost.
Peter Obi would later join LP in a move to achieve his political goal. He lost, but he promised to come back in 2027 election to try his luck.
With the way his Twitter following is growing among Nigerians at home and in Diaspora, we might see the Anambra-born politician overtake Osinbajo and Buhari in no time.
Dino Melaye: 3.7m
As controversial as the former Kogi Senator is, Dino Melaye is the fifth most followed Nigerian politician on X, formerly known as Twitter.
The former member of the House of Representatives @_dinomelaye, had been in and out of APC and PDP multiple times.
Known for his hilarious singing and dance, Melaye is the candidate of PDP in Kogi State Governorship Election coming up later this year (20203).
Shehu Sani: 3.22m
Before joining active politics, @ShehuSani was a human rights activist. He was elected as the Kaduna Central Senatorial District Senator on the platform of the All Progressive Congress in the March 2015 election.
Popular for his use of sarcasm about issues, Shehu Sani has the sixth highest following on Twitter by Nigerian politicians.
Bukola Saraki: 3.12m
Tweeting @bukolasaraki, the two-term governor of Kwara – 2003 to 2011- has 3.12 million followers on X, making him the seventh most followed among Nigerian politicians.
Bukola was the President of The Senate between 2015 to 2019. After falling out with APC in 2019, he lost the election and went back to PDP.
He was in The Senate between 2011 to 2019 before he was kicked out by the electorates in 2019 elections.
Goodluck Jonathan: 2.40m
Nigeria's former President Ebele Goodluck Jonathan's Twitter following currently stands at 2.04 million.
Tweeting @GEJonathan, his followers will continue to grow on X, considering his peace-making tweets on X and his engagements with other Africans.
Jonathan remains the only President to have come from Bayelsa State and the South South geopolitical zone in the history of Nigeria.
Also, he was the first sitting President who lost election and officially called and congratulated his rival, Buhari, even before the electoral umpire made an official pronouncement, saying "Nobody's political ambition is worth the blood of any Nigerian."
Before contesting and winning the 2011 elections, the former Bayelsa State governor served as the vice president from 2007 to 2010 under the administration of Umaru Musa Yar'Adua.
Nasir El-Rufai: 2.31m
Some of his critics say he's toxic because of his religion and political views about leadership in Nigeria and Kaduna, but @elrufai never stopped garnering more followers on X.
With 2.31 million followers on X, the former Minister of FCT and Kaduna State Governor is the ninth most followed Nigerian politician on X.
Bola Tinubu: 2.31m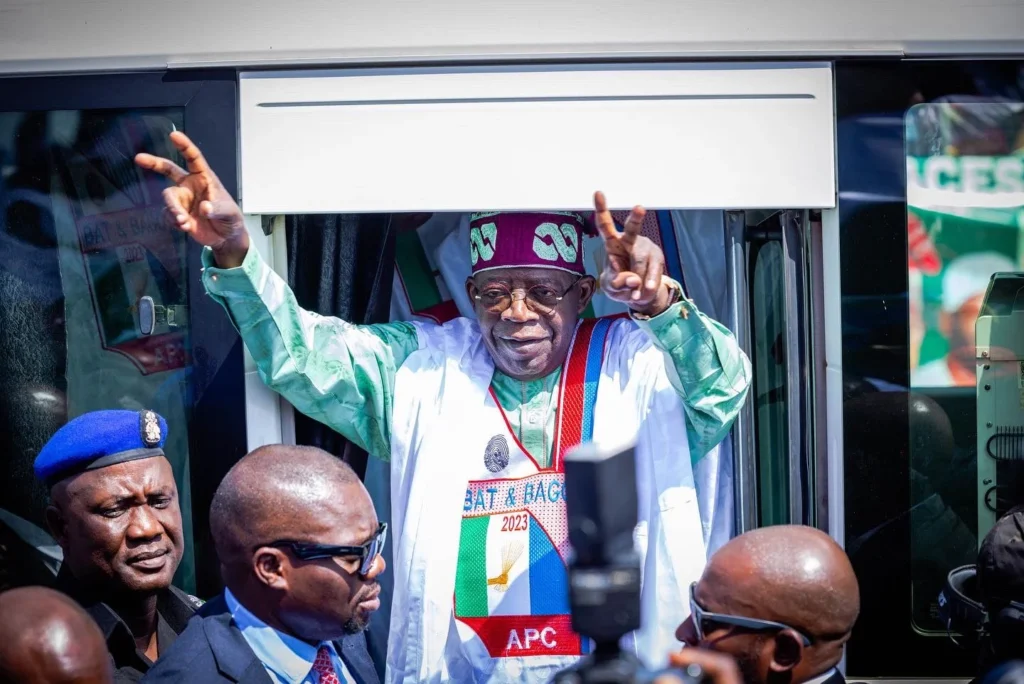 On the 10th position of the most followed Nigerian politician on X is the incumbent Nigeria's president Bola Tinubu.
Tweeting at @officialABAT, the former Lagos Governor – 1999 to 2007 – and the controversial Nigeria's leader will definitely continue to grow his Twitter followers by his economic policies.
Summary of 20 Nigerian politicians who have the highest followers on X:
Atiku Abubakar: 5.08 million followers
Muhammadu Buhari: 4.6 million followers
Yemi Osinbajo: 4.27m
Peter Obi: 4.03m
Dino Melaye: 3.7m
Shehu Sani: 3.22m
Bukola Saraki: 3.12m
Goodluck Jonathan: 2.40m
Nasir El-Rufai: 2.31m
Bola Tinubu: 2.31m
Babajide Sanwo-Olu: 2.03m
Ben Murray-Bruce: 1.96m
Bashir Ahmad: 1.60m
Garba Shehu: 1.57m
Femi Fani-Kayode: 1.35m
Festus Keyamo: 1.18m
Femi Gbajabiamila: 1.13m
Akinwunmi Ambode:1.06m
Omoyele Sowore: 946.4K
Yakubu Dogara: 873.3K