The first executive governor of Rivers was Melford Obiene Okilo while the incumbent governor of the state is Siminalayi Fubara.
There have been 17 governors in Rivers State since the creation of the state in 1967: 10 of them were military administrators while 7 became governor through a democratic process.
Rivers State Military Governors From 1967 To May 1999
Alfred Diete-Spiff: May 28, 1967 – July 1975
Zamani Lekwot: July 1975 – July 1978
Suleiman Saidu: July 1978 – October 1979
Fidelis Oyakhilome: January 1984 – August 26, 1986
Anthony Ukpo: August 26 1986 – July 1988
Ernest Adelaye: July 1988 – August 1990
Godwin Abbe: August 1990 – January 1992
Dauda Musa Komo: December 9, 1993 – August 22, 1996
Musa Shehu: August 22, 1996 – August 1998
Sam Ewang: August 1998 – May 1999
Who is the first civilian governor of Rivers?
Melford Obiene Okilo: October 1979 – December 1983
Okilo became the governor of Old Rivers at 46. He was elected Member of Parliament at 23 (1956 – 1964) during the First Republic.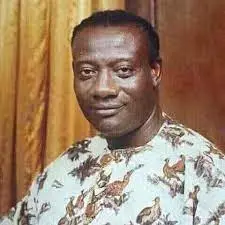 By the time Nigeria returned to a democratic rule – Second Republic – Okilo was elected the first Executive Governor of old Rivers State in 1979 under the National Party of Nigeria (NPN).
He won re-election, but the military junta of December 31, 1983, truncated the democratic process.
He briefly served as the Minister of Commerce and Tourism between December 1993 to July 1994 during Abacha's military junta.
Upon return Nigeria's return to democracy again in 1999, Okilo was a member of PDP and won represented Bayelsa East as a Senator between May 1999 to 2003.
Governor During The Aborted Third Republic
Rufus Ada George (January 1992 to November 1993)
Under the administration of Chief Okilo, Ada George was the Secretary to the Rivers State Government. He would later contest and be elected on the National Republican Convention (NRC) platform as Governor of Rivers State while General Ibrahim Babangida coined the Military President title for himself.
George's deputy governor was Peter Odili, who was himself elected governor in 1999 under the Peoples Democratic Party (PDP).
Ada George's tenure came to halt when General Sani Abacha took power in a military coup in November 1993.
Rivers State Governors From 1999 To Date
Peter Odili: May 29, 1999 – May 29, 2007
Celestine Omehia: May 29, 2007 – October 26, 2007
Chibuike Amaechi: October 26, 2007 – May 29, 2015
Ezenwo Wike: May 29, 2015 – May 29, 2023
Siminalayi Fubara: May 29, 2023 –
Age The Civilian Governors When They Assumed Office
Okilo, the first civilian governor was 46
George became governor at 52
Odili was 51 when he was sworn in as the governor
Omehia became governor at 48
Amaechi became governor at 41
Wike was 48 when he became the governor of Rivers
Fubara succeeded Wike as Rivers Governor at 48
NOTE: Amaechi had never been out of government since 1999 until May 29, 2023. He has the most shining politic career as the governor of Rivers State, with the following political credentials: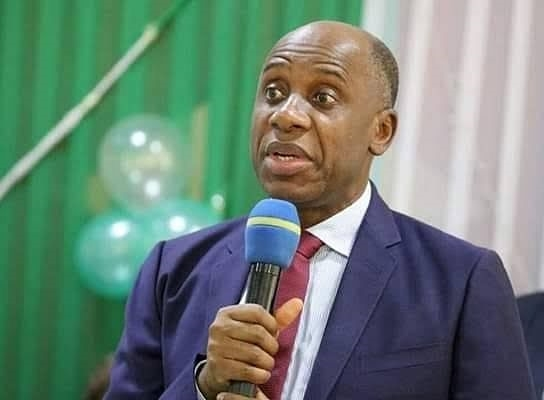 1999 – 2007: Speaker, Rivers House of Assembly
2007 – 2015: Governor of Rivers
2015 – 2023: Minister of Transport
He contested the primaries of the 2023 presidential election under the All Progressive Congress (APC), losing to the incumbent President Bola Tinubu.
Rotation of Power Among The Executive Governors
Ada George was the Secretary to the State Government during Okilo's tenure in 1979
Odili was Deputy Governor to Rufus Ada George in 1992
Omehia was Executive Assistant to Governor Peter Odili. Before then, Omehia was the Education Commissioner under Ada George's tenure in 1992.
Amaechi was the Head of the Rivers' Legislative Arm (Speaker of Rivers State's House of Assembly) when Odili was the Head of the Executive Arm (governor) between 1999 to 2007
Wike was Amaechi's Chief of Staff to Amaechi before things fell apart between them
Fubara was Wike's Accountant-General before they became cat-and-mouse
Conclusion:
The rotation of power among state governors in Rivers is the most interesting one in Nigeria's politics. The power has never left the circle of the same cabal who have been ruling the oil-rich state since 1999.