From terrible implementation of regulatory and safety violations to compromised officials, the National Inland Waterways Authority is bedevilled with many problems.
This article explores the major criticisms against NIWA since its establishment by the military regime of Sani Abacha in 1997.
Compromised Officials
There are many compromised officials within NIWA, making it challenging to achieve its goals. When there are laws at the agency's headquarters in Lokoja and its officials at various branches across the country do different things is counterproductive.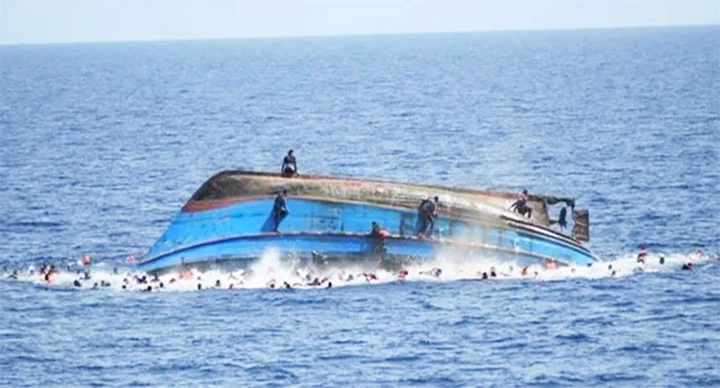 The compromised officials grant permission to vessel operators that no longer fit on the waterways or they blatantly violate the set down regulations, leading to incessant boat mishaps across Nigeria's inland waterways.
Incessant boat mishaps can be attributed to compromised NIWA officials who take bribes to overlook regulations.
Poor Implementation of Safety Measures on Waterways
Nigeria's ISF focuses entirely on domestic investments in certain sectors such as motorways, healthcare, power and agriculture.
The government didn't include infrastructural development of waterways in its Infrastructure Support Fund, which is a challenge.
Corruption
As one of the major stakeholders in the waterways, there have been allegations of collusion between NIWA and 'professional' oil thieves who use Nigeria's waterways.
On September 7, 2023, the House of Representatives Ad Hoc Committee in the 10th Assembly investigating crude oil theft accused MD of NIWA and other agencies of government that operate on the waterways of neglecting their invitation.
Poor Navigation
At least 70% of 10,000 kilometres of the Nigerian waterways are not navigable.
During the opening of the 2021 budget performance and 2022 budget defence of the National Inland Waterways Authority (NIWA) in November 2021, Smart Adeyemi accused NIWA of not remitting its 2021 proceeds to the government Consolidated Account.
"I can't understand where you present a total of an agency zero. I have never seen a budgeting system where you have zero," the Kogi Senator said.
According to the former MD of NIWA, Dr. George Moghalu, "only 30 percent of the 10,000 kilometre of the Nigerian waterways were navigable."
Dysfunctional Boat
Most of its boats are in bad shape due to poor maintenance culture. This poses a challenge for the Inland Waterways Police Command to effectively carry out its security responsibility.
Leadership Instability:
The appointment of CEO/MD of National Inland Waterways Authority is for a term of four (4) years in the first instance, but the Federal Government appointed four MD to head the authority within four years (2015 – 2019), thereby causing leadership instability.
Before an MD settles in office, he is either replaced or sacked by the ruling government. Indirectly, this has continued to affect the authority from achieving its goals.
For instance, between 2015 to 2019, NIWA got four Managing Directors. The leadership problem is caused by the Federal Government.
The ruling party has always been using appointments in federal agencies of government as compensation for their supporters.
Regulatory and Safety Violations
Compromised NIWA officials aid total disregard to regulations and safety measures that should bide on boat operators on Nigeria's waterways.
For instance, on June 12, 2023, a boat with 100 capacity parked 270 people and ferried them through the waters, it capsized, leading to the death of over 100 people.
Most of the victims were said to be heading to a wedding in Gboti, but met their deaths within the waters of the Niger River.
According to the ICIR report which documented the timeline of boat mishap in Nigeria between January 2018 and October 2023, 1,028 deaths were recorded on Nigeria's waterways.
In another boat mishap which occurred on October 30, 2023, in Taraba State, a boat carrying traders returning from a fish market capsized on the Benue River, leading to several deaths. More bodies were still been recovered at the time of this publication.