Last updated on December 29th, 2022 at 05:54 am
It's the time of the year when stores across the United Kingdom and of course the rest world face influx of buyers thereby putting pressure on their existing workers.
When this happens, they source for temporary workers to support the existing workforce to meet the demands of buyers as timely as possible.
For international students who are looking for Christmas temp jobs in the UK, this is an opportunity to make extra money before the end of the year. Some of the Christmas temp jobs are ready to pay up to £20 per hour.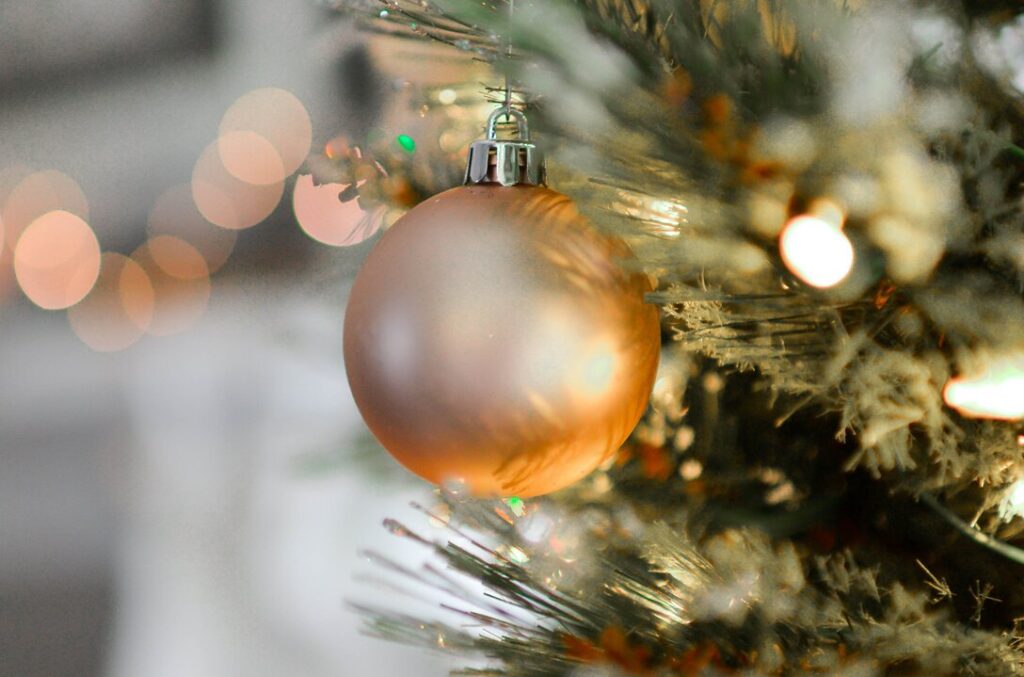 The temporary job market in the UK
Data from May 1992 to August 2022 show that temporary workers in the UK increased. For instance, Statista's report shows that temporary workers increased from 1.45 million to 1.65 million between January 2020 to August 2022.
And generally, demand for staff has dramatically increased in the North of England, according to another survey by KPMG and REC, saying more candidates are entering the job market.
How much can make from a temporary job?
If you get an employer who pays £20 per hour, you can earn up £2000 before the end of the year and pay some bills back home.
Where can I find temp jobs in the UK?
The increase in temporary jobs has also pushed up the number of temporary-employment placement agencies in the UK.
IBISWorld predicts that the number is expected to grow over the next five years because of the "recovering business confidence and a resurgent labour market" which will increase the demand for industry services.
So, there are numerous temp job placement agencies in the UK that help in the recruitment process by putting out placement on job sites such as:
Reed.co.uk
Youngcapital
Indeed
Career.google.com
bridgeofHope.careers
tjx.com
recruit
LinkedIn
Laimoo
Talent
Glassdoor
Dinjob
Learn4good
Adzuna.co.uk
e4s.co.uk
costacareers
Talentify.io
High-Paying Christmas Temp Jobs in the UK
Below are a few high-paying temporary jobs in the United Kingdom and the platforms you can find each of the jobs to make extra cash before the end of 2022
Sales Assistant at Poundland & Dealz
Poundland & Dealz is the UK and Ireland's largest discount retailer. The store is willing to fill in a position for a sales assistant to create amazing value for their customers.
Your roles will include ensuring excellent customer service in every interaction with a customer and ensuring you are friendly.
Pay: £10 per hour
Method:

Apply on adzuna
Christmas Casual London
Role: You will be spreading holiday cheer by making people get their presents.
Salary: £9-£15 per hour
Method:

Apply on YoungCapital
Seasonal Mail Sorters
Royal Mail Group needs seasonal mail sorters who will play the role of sorting letters and ensuring safe delivery of every parcel, letter and present reaches their final destination.
Salary: Pay is based on shift patterns. It is £14.99 per hour for employees who work from 14:00 – 22:00, Monday to Saturday while an employee who works from 22:00 to 06:00, Monday to Saturday earns £16.50 per hour.
Location: Greenford Mail Centre, Green Bus Park, Green Park Way, Greenford, UB6 0GG
Method:

Apply on indeed.com
Christmas Temp at Rituals Cosmetics
Leeds-based cosmetics needs the services of Rituals Advisors for their Festive Season. Your role includes guiding customers to the right products to meet their needs.
Basically, your role will be to offer a fantastic customer experience with customers by engaging directly with customers.
Method:

Apply on recruit.net
Stockroom Assistant
In Mayfair Central London, a stockroom assistant is needed for Christmas temporary position whose role will be dealing with product deliveries and collaborating with team members to offer support when needed among other roles.
Salary: £12 per hour
Method:

Apply on totaljobs
Luxury beauty advisor (London)
The employer is a beauty brand that wants someone who is friendly, confident, outgoing, able to maximise sales, a team player and able to represent the brand's values
Location: London, South East, England
Salary: £11-£12 per hour
Method: Apply on reed.co.uk
Christmas temp – Elves
As the Santas Elves, you will be responsible for welcoming families, ensuring that every child receives a present, and checking tickets among others.
Location: Birmingham, West Midlands, United Kingdom
Salary: £9.60 per hour
Method:

Apply on UK Talent
Sales Assistant Christmas Temp Position
Clothing brand, UNIQLO needs a sales assistant in its Westfield Stratford store whose role is to welcome and assist customers during their shopping experience at its stores in London. You will also provide product advice to customers based on your in-depth product knowledge.
Location: Westfield Stratford, E20 1EQ
Salary: £12 per hour
Method: Apply on Glassdoor.co.uk
Sales Consultant – Christmas Temp
Location: Westfield, White City, London
including an impressive 50% staff discount!
Salary: £9.00–£10.50 an hour
Method:

Apply on Din Job UK
Order Processor
You will be working in the Gift Voucher Fulfilment Centre where your responsibility will include managing daily gift voucher orders in time for daily collections and reporting as timely as possible on issues and volumes. The position is temporary opens on November 14 and lasts till December 24, 2022
Salary: £9.50 an hour
Location: Elmstone Hardwicke, Cheltenham, UK
Method: Apply on Reed
Tips: You can find more Christmas jobs near you on Career Google and sort by location.
Final thought:
There are lots of Christmas temporary opportunities in the United Kingdom every year and the aforementioned platforms have a lot of temp jobs for international students.
These jobs are for residents who already have permanent residents or student visas. If you are outside the UK, you can check A-rating firms that are ready to employ and sponsor foreign workers.
How many Christmas temporary jobs are in the UK for 2022?
There are thousands of Christmas temp jobs in the United Kingdom in 2022.
For instance, on reed.co.uk, there are close to 1000 temp jobs listed on the platform. On UK Indeed, there are over 3,000 Christmas temp jobs on the job platform. There are other UK-based job platforms that have temp vacancies.
Which city in the UK has more temp job opportunities?
London has more Christmas temp and career opportunities due to the city's cultural, social, and economic vibrance.
What is the average salary for Christmas temporary jobs in the UK?
From the available offers we've seen so far, the average is £9.5 per hour. The highest is £20.
How difficult is the mail sorter role in the UK?
According to reviews on indeed.com, a former temp worker at Royal Mail Group says the mail sorter role is not complicated, "just sorting parcels and letters"
How much can I a foreign student earn in the UK while studying?
The National Minimum Wage (NMW) for foreign students in the UK is £9.50 p/h as of April 2022. There are employers who are ready to pay £15 or more during this time.
Can international students earn extra money UK?
Yes, there are several temp or part-time jobs available for foreign students in the UK, especially towards Christmas, New Year and major holidays.
Through these jobs, international students are able to make extra cash to pay bills in the country.
You start an online job like freelance content writing for media organisations and blogs. You can also make extra cash by starting your own blog and monetising it.
For more Jobs:
Google (2022). "Christmas Temp Jobs UK". Career.google.com
Indeed (2022). "

Christmas Temporary Jobs 2022

". Indeed.com