Last updated on October 6th, 2022 at 02:59 pm
Content creation is one of the ways to start making money by working from home. The best part is that you can choose your preferred time to work.
Don't forget that content creation has been redefined since the launch of a writing Opera hub in Nigeria where writers who create original content can earn as much as N500, 000 per month. More details on how to get started are available at: https://infomediang.com/make-money-from-opera-news-hub-nigeria
We'll show you where and how to turn your writing skills into a money-making machine right here in Nigeria on five major platforms.
The future of content creation and marketing
A few years ago, I came across a guy on Facebook, he was a brilliant writer. As early as 5 AM every day, fresh posts were live on his FB timeline.
He was only creating the content to share his views on political matters, and business-related issues affecting Nigeria and Africa.
He was doing it for fun. He enjoyed writing those content even without compensation from Facebook.
Today, things have changed, content creation has moved from being a hobby to a full-time career for hundreds of beautiful writers around the world.
People now make millions of dollars per year in their creative writing. In fact, there are people whose only source of livelihood is content creation and they live a comfortable life traveling around the world.
Hundreds of companies are searching for a good writer to create attention-catching and engaging content to meet their marketing goals.
What does this mean to you?
Whether you write for fun, or a journalist, or a coach, you can create digital content and open up a new revenue stream. This post will explain who a content creator is and how you can make enough money by being a content creator in Nigeria
Who is a content creator?
A content creator is a writer who produces attention-catching, thought-provoking, creative articles for their target audience. A good writer would typically create content out of anything that seems to be nothing.
How To Make Money As a Content Creator In Nigeria
Some of the practical ways to make a living from writing are
Selling your skills in form of an e-book or by creating an online e-course for those who want to be trained
Creating branded sponsorship
Setting up writing consulting services where you can offer editing and proofreading service
By offering exclusive content for organizations
We'll delve more into the last one by taking highlighting some of the platforms where you stand a chance of making a recurring N400, 000 per month.
Intellifluence
Motivejobs
Remotehub
Talentdesire
Upwork
Opera News Hub
Intellifluence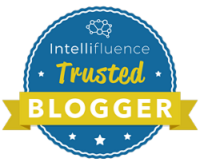 One of the powerful and reliable platforms you can make money as a blogger or influence is intellifluence, a U.S-based where companies that want to promote their products work with bloggers and social media influencers.
What I love about this platform is the ability to pitch regardless of your location. Although you may not qualify for certain projects and your location plays a very important role, the firm doesn't have control over this, the promoter does.
It's important to mention that the Intellifluence App even makes pitching easier as you can easily access the marketplace right on your device for you to send a pitch on the go.
It is one of the platforms which social media influencers in Nigeria are made from. You can Sign Up on intellifluence to earn as a blogger or influencer.
You could be paid $120 per blog post or promotion, your social media following determines your earning strength.
Motivejobs
Setting up an account on motivejobs is a decision that would not regret if you're a good writer. You can get as much as $240 per content (2000 words upward). That's N118,800 at N495 to a dollar. If the client likes your work, you could be his go-to every week, thereby raking in N475,200 every month.
If a juicy project like this doesn't come every week, you can get smaller ones like $100 per content or more if you are a professional writer. The beauty of motivejobs is that your account could be upgraded PRO freelancer's status.
Getting to Pro status means that your job rates will be increased: "for every successfully completed order you will get a 5% bonus. Besides, you won't have to wait for the approval of our Quality Assurance Department when applying for cases, they will be automatically assigned to you after clicking the 'apply button."
To get started, sign up at motivejobs.com
Remotehub
Just like motivejobs, remotehub is another platform where you can find content creation jobs that would pay you for your efforts.
Ampifire (a content creation, and distribution solution firm that combines a team of talented writers with AI and Machine Learning) is one of the reputable firms that use remotehub to find good writers.
As a member of Ampifire content creation team, you earn per hour. You can earn as much as $35 for completing a project.
If you complete 4 writings per day, that's $140, in five days, it's $700, and in a month, that's $2,800, translating to N1,386,000 monthly for writing.
To get started
However, to qualify for this, you will have to pass the rigorous writing process that involves studying the company's in-house writing guide.
Talentdesire
Talent desire isn't exclusively designed for writers, other people who love to work from home can also find jobs on the platform.
The point we're making is that it's also opened to Nigeria and over 100 countries around the world. Content writing job on this platform can fetch you between US $70.00 to $210.00 per day.
So, let's do the calculation of your potential earnings as a content creator on talentdesire:
If you made $100 per day, that's $500 working five days a week
$500X4=$2,000. In Nigeria's Naira, is N990,000.
Note: Why this sounds great, some of the clients you will be working with we make sure that your content passes through their quality assurance unit.
If writing is your hobby and ready to monetize it, this platform has lots of content creation jobs for you, you can do this at: talentdesire.com/content-writing-jobs/ . The best part is that registration is free
Upwork
Upwork is another great place to find a content writing job with more flexibility and the opportunity to connect with big players in content marketing around the world.
The downside of Upwork is that you have to upgrade your account to enjoy the full benefit of finding great jobs on the workforce platform.
Opera News Hub
Since Opera News Hub launched in late 2019, it has grown to be the number platform where you can make money from your writing.
As an original content writer on the hub, you can earn as much as N500, 000 per month. The rule is simple: don't plagiarise other people's work, read the company's writing guidelines and you are good to go.
Requirement To Be a Content Creator
To get your content on track, here are the basic eligibility requirements:
Personal computer
Internet connection
Active telephone line
Activate email address
Personal bank account
Conferencing software
Headphone
Ability to write
Writing assistant software
Personal computer
Without gainsaying, you need a personal computer to research your topic, to type faster, and do the acceptable formatting of your work.
Despite the popularity of Pad and other Android phones, creating 2000-word on these smaller devices can't be as easy as using a computer laptop, or desktop. Computer laptop makes you mobile as you can take your laptop wherever you go.
Internet connection
If you have to climb a tree to get connected to the rest of the world, then you have to look somewhere else, work-from-home content creation jobs aren't for you.
Your internet connection will make your work faster and deliver on time. The moment you begin to disappoint your client they would look somewhere else. It may also affect your rating.
Active telephone line
You need an active telephone line as a content creator. On some of the platforms listed above, it gets to a stage when your client would like to connect with you via your telephone line.
Activate email address
The major means of keeping up with updates from writers is email. Set up a functional and fast mail delivery system.
Your number one choice for this should be Gmail and when you do, add the email address of the platform to your address and activate notifications to receive your messages on the go
Personal bank account
As a content writer on Opera Hub, you need an Opay account to receive your earning. For motivejobs and co, you need a PayPal or Payoneer to receive your earnings.
Whichever you choose, it's also important to connect the account with your conventional bank account to be able to withdraw in your local currency.
Conferencing software
Conferencing software has been in use for a long time, but it became more popular during the COVID-19 pandemic lockdown. Today, it's popular among employers and employees. One of such is Skype or Google Meet.
You should have these on your laptop or the apps on your android phones. This is very important as some clients or organisations would prefer to meet you through video conferencing.
Ability to write
Do I need an English Degree? No. Do I need to be a Ph.D. holder? Do I need to have a degree in Mass Communication to be a writer? No
Interestingly, most writing platforms do not need your degree provided you can write error-free content, you're good to go.
Writing assistant software
It may be challenging to be the editor of your own writing, but in content-creating jobs, there is no luxury of time to look for an editor to proofread your work. This is where writing assistant software comes into play.
There are more than 10 such writing assistant software in the market, while some are completely premium, you can find some that offer free-to-use accounts.
One of them is Grammarly. You can download the free version on your laptop and begin to use it. And upgrade to the premium when you are financially buoyant.
Recap:
You don't need a degree to find a content writing jobs
Content writing gives you the privilege to work at your own pace. You're the boss
The more projects you get and complete, the higher your earnings.
Don't forget to share this content with your colleagues who might be interested in writing jobs.
Featured image
By Kaitlyn Baker on Unsplash