Last updated on May 17th, 2023 at 11:49 am
Many peer-to-peer and cash payment apps allow users to purchase and sell bitcoin. These apps offer a smaller range of services than brokers and exchanges.
Table of Contents
This article explores payment apps that have embraced cryptocurrency and making digital assets available on their apps for their users who are also crypto enthusiasts.
Venmo
Venmo, the latest cash app, allows you to sell and buy cryptocurrency. It also offers four coins: bitcoin, ether, and bitcoin cash.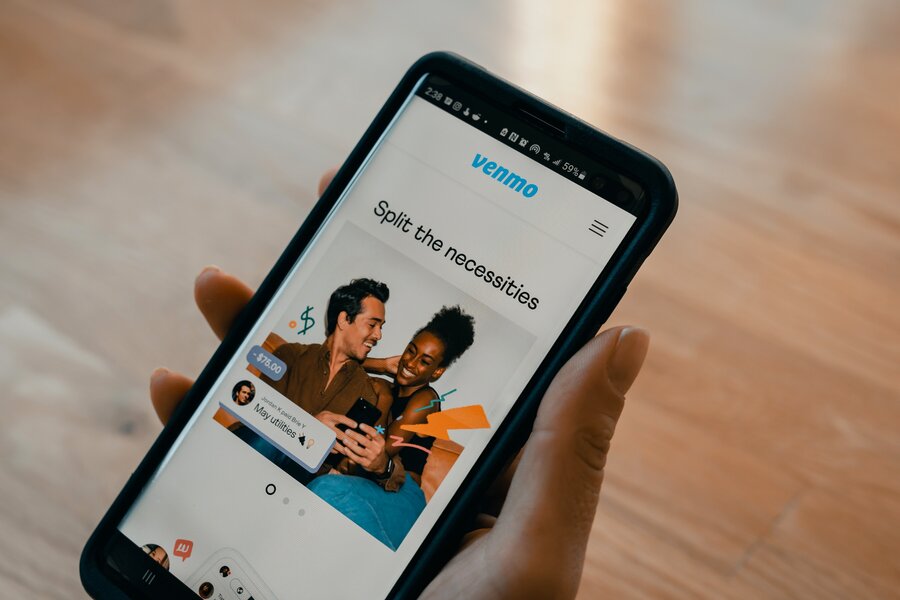 Venmo's fees are similar to PayPal. They charge 0.5% in trading costs and tiered transaction fees of 2.3% on crypto trades between $25 and $100.
This drops to 1.5% for trades over $1,000 (0.05% charged for purchases under $25). Limits apply: $20,000 per week and $50,000 for a 12-month period.
CashApp
CashApp is a peer-to-peer money transfer system that is owned and managed by Square, an American multinational technology firm.
In a report of August 5, 2020, a research firm Messari reported that the parent company Square purchased $1.5B $BTC to meet retail demand for CashApp purchasers.
CahsApp allows users to buy and sell bitcoin. Cash App, unlike other cash apps, allows users to transfer bitcoin to their cryptocurrency wallet.
Cash App charges fees based on market volatility and volume of trading. This fee is disclosed at the time of purchase. Cash App allows Bitcoin withdrawals of up to $2,000 per day, or $5,000 in any seven-day period.
PayPal
PayPal users can purchase and sell bitcoin. However, the crypto must be kept on PayPal's website. Users cannot transfer it to their digital wallet.
There is a 0.5% transaction fee, which can vary depending on market conditions, and a tiered fee that depends on how much crypto you purchase.
These fees range from 2.3% to $100 for amounts between $25-$100, and 1.5% to buy or sell more than 1,000 bitcoin.
For purchases below $25, 0.5% is charged. A user can buy up to $20,000 per week but not more than $50,000 in any one year.
PayPal allows you to make purchases with bitcoin, provided that it is available. However, taxes will be imposed on bitcoin sales in addition to any taxes related to the purchase or sale of goods and services.
BitPay
BitPay is a bitcoin payment provider, headquartered in Atlanta in Georgia. BitPay offers Bitcoin Cash and PayPal Cash payment processing service for merchants.
BitPay was established in 2011 to offer mobile checkout services for companies that accept bitcoins. BitPay was established in 2011 to provide mobile checkout services for companies that wanted to accept bitcoins.
BitPay announced that they were moving their headquarters from Orlando, Florida to Atlanta, Georgia in January 2013.
The co-founder of BitPay stated that Atlanta was selected because of the large number of fintech companies in Georgia.
BitPay introduced the BitPay Visa Prepaid Debit Card in May 2016. This card is the first to be available for bitcoin users in all 50 US States.
BitPay launched a second round B funding campaign in 2017. The minimum payment was raised to $100 USD from $5 USD earlier that year.
The steam then stopped accepting bitcoin payments from BitPay in December 2017, citing high transaction costs and volatility concerns. Bitcoin's WaveCrest Visa prepaid was canceled in January 2018.
BitPay obtained its virtual currency license in July 2018 from the New York Department of Financial Services. BitPay raised $30 million from investors in May 2014.
These included Index Ventures and RRE Ventures as well as Richard Branson, Virgin Group founder, and Jerry Yang, Yahoo founder.
What is a BitPay card?
Mastercard's BitPay Card allows users to convert cryptocurrency instantly into fiat currency. The card can then be loaded onto it and used anywhere Mastercard debit cards will be accepted.
Customers can use their BitPay cards to make online transactions or withdraw cash at ATMs. BitPay cards allow customers to convert cryptocurrencies into fiat currency. This bridges the gap between virtual and real currencies.
BitPay was founded in 2011 by Tony Gallipi and Stephen Pair. It is a payment processor that allows businesses to accept Bitcoin payments.
You can use the card as a prepaid debit card that you can reload, but not as credit cards. BitPay offers payment services and the BitPay Card.
BitPay also offers a BitPay Wallet App where users can manage and use Bitcoin. They can also convert it into dollars to spend with the BitPay Card.
What is the difference between investing in crypto and traditional investments in stocks, bonds, or funds?
In many ways, trading cryptocurrencies is very different to traditional investing.
Trading in cryptocurrencies is more expensive than traditional investing. Although fees have been steadily declining in recent years, they are still very affordable.
You could be charged a fee of up to 5% depending on how you pay for bitcoin trading. However, investing through a robot advisor can be as low as 0.25 percent, which allows you to keep more of your money invested.
Conclusion:
Your crypto is more at risk with cryptocurrency exchanges. This is especially true if you are using a custodial crypto wallet.
Although exchanges can protect you against losses due to crypto hacks and other attacks, they won't protect you against individual attacks on your account, such as phishing emails. You have to take responsibility for protecting your account.
The invention of crypto through blockchain is making turning everything into a world of possibilities, as such we expect more payment apps to buy digital assets to come on onboard to allow their users to buy the crypto of their choice.