Last updated on May 17th, 2023 at 11:50 am
Despite the volatility that surrounds digital assets, the involvement of individuals, companies, and government in cryptocurrency continue to grow, especially in blockchain, the technology that backed cryptocurrency has come to stay.
Table of Contents
While some countries are unsure whether to legalize the use of crypto for transactions, states in the United have varying attitudes to crypto, no wonder coins are traded more in some states than others.
In this post, we take a look at the U.S states that trade more in cryptocurrency. This is determined by the involvement of residents in crypto due to many factors, including the crypto regulations in place by the states under review.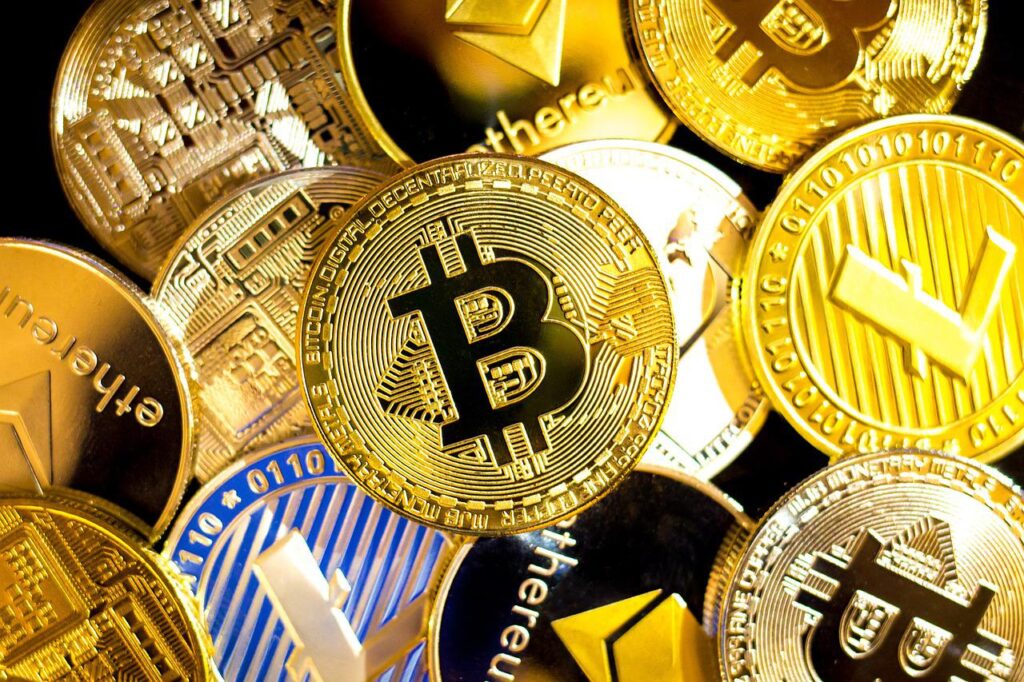 To determine which states are the best for crypto investors, we looked at a variety of factors including infrastructure and regulation.
California
California is doing everything possible to attract cryptocurrency companies. If Bloomberg's analysis on crypto jobs is any indication, it's succeeding.
Los Angeles and San Francisco had the largest percentages of total crypto hirings in 2021.
Popular cryptocurrency trading platforms such as Kraken and Coinbase have their headquarters in San Francisco.
However, Coinbase has announced that it will close its San Francisco office by 2022. The crypto trading firm has most of its workers working remotely.
Crypto Head also awarded the Golden State the title of the most cryptocurrency-ready state.
The Golden State boasts of 3, 698 Bitcoin ATMs, according to Coin ATM Radar. Californians seem to be the most interested in crypto online.
Things could change next year. California created the Office of Financial Technology and Innovation (DFPI).
DFPI encourages responsible financial innovation including one that is backed by blockchain to simplify payment while working with every Californian.
The Golden State is still concerned about the risks that surround cryptocurrency, and of course, the state government through the DFPI conducts research and provides support for entrepreneurs, financial tech innovators and others, consumers, advocates, and others to help mitigate risks and explore opportunities.
This new office will promote consumer-friendly innovation, and job creation, and crack down on harmful crypto practices.
Wyoming
Wyoming has the most crypto-friendly laws in the United States. The state has approved more than 20 laws that make it easier to run crypto businesses.
These laws include exempting cryptocurrency from the normal money processing rules and making crypto transactions exempt from state taxes.
It approved a new crypto banking charter that allowed Kraken to open Kraken Financial, the first U.S.-based crypto bank in the state. Avanti, a crypto bank in Wyoming, was opened in the Equality State.
So, there are more than five cryptocurrency exchanges in Wyoming where crypto enthusiasts can trade coins of their choice.
Wyoming has 116 Bitcoin ATMs/Tellers.
Florida
Both Florida's governor Ron DeSantis and Miami's mayor Francis Suarez are champions of Florida's crypto credentials.
DeSantis recently proposed that the state accept cryptocurrency payments towards certain state taxes.
Suarez championed MiamiCoin, crypto that was created by CityCoins and gives 30% to Miami.
Suarez plans to use the coin's yield to pay a dividend for Miami residents. Additionally, the mayor is already receiving his wages in Bitcoin and is working hard to make Miami a cryptocurrency hub.
Though, MiamiCoin tumbled after Suarez announced his support for the digital coin, but, the interest of Floridians in crypto remains high.
The Sunshine State has 3180 BTC ATMs/tellers spread across counties and major cities.
Texas
With 4,125 Crypto ATMs, the State of Texas has pro-crypto laws, low energy costs and a favorable tax system that appeals to Bitcoin miners Tax credits, training, and other incentives are being offered by the state to lure miners. There are concerns that Texas's energy system can meet the demand.
The state has passed several bills in the past to improve the regulatory framework of crypto.
This includes a bill that recognizes cryptocurrencies' legal status and allows banks to offer custody services for them.
Colorado
Colorado has passed several pieces of legislation similar to Wyoming's Blockchain Rules back in 2019. Colorado's high use of crypto and crypto-friendly laws made it to our top crypto states.
Jared Polis, the pro-crypto governor of the state, stated in May that he wanted it to be the first to accept crypto tax payments. However, there has been very little news since.
Nevada
Worthy of mention is Nevada for being a leading crypto-enthusiastic state in the U.S, according to research by SmartAsset which analyzed data for all 50 states across five categories related to cryptocurrency: 1) average number of Google searches, 2) local government regulation, 3) job postings, 3) crypto-friendly merchants and 55) number of bitcoin ATMs and tellers.
There are downsides to crypto friendliness
These crypto-friendly policies might not be a good idea for residents or investors. Wyoming's tax exemptions for crypto transactions mean that the state doesn't get the benefits of the booming crypto market there.
Investors are concerned about rules that protect them from unsustainable business practices and other bad actors. They claim that more permissive states will allow for more abuses.
New York has probably the most stringent crypto laws in the United States. Residents also benefit from greater investor protection. New York prohibits trading the highly-criticized stablecoin (USDT], one of the largest cryptos in the world.
This is probably a good thing, as Tether might not have enough cash to support the coins it issued. Investors could also lose their money if the coin crashes.
A higher regulation at the national level is now a certainty, although it's not clear how it will look. It is up to individual states to decide what regulation they will apply to cryptocurrency.
Conclusion:
The list of top five states in the U.S in this article doesn't mean other states are not making their way around how blockchain technology can be used to simplify payment and boost business in their respective states.
References:
Jonathan Levin and Olga Kharif (November 4, 2021). "Crypto Jobs Span U.S. as Hubs Spring Up From Miami to Denver". bloomberg.com
DFPI. "Office of Financial Technology Innovation." dfpi.ca.gov