In the pandemic years (2020-2022), working from home is becoming more popular, which raises interest in online trading.
People all around the world are eager to invest in forex affiliate programs to strengthen their economic future. Make a name for yourself in the forex market as a Broker affiliate if you want to earn an excellent income.
As a Broker affiliate or IB, you take on clients, offer advice and services, and get paid a commission for each deal the broker firm executes on their behalf. This article will wrap up all; you need to know about the broker affiliate and his role.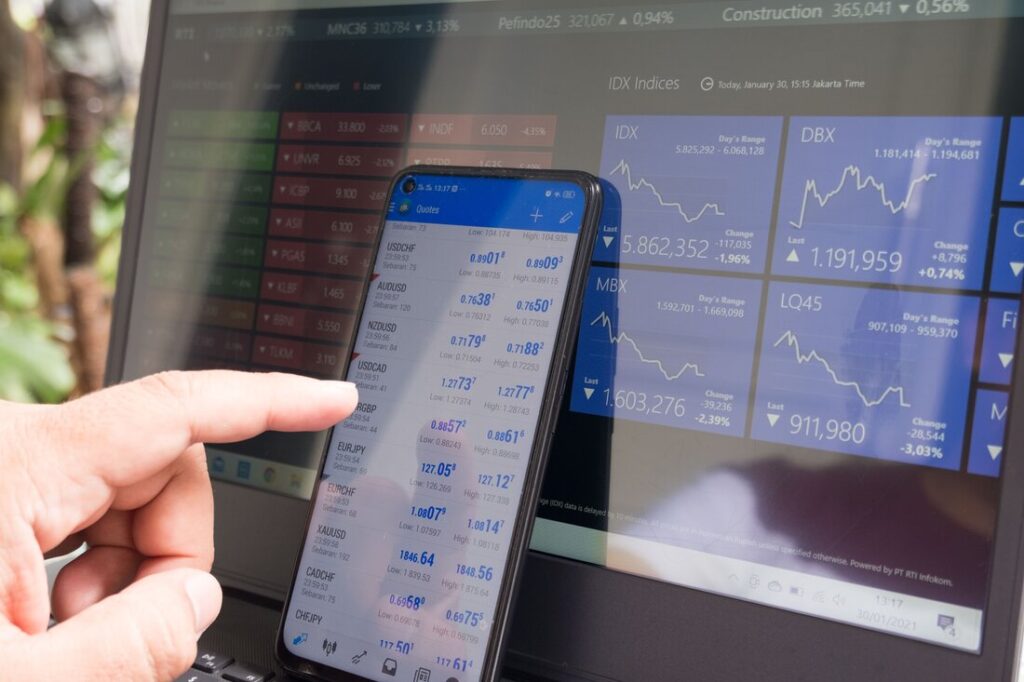 Killer Tips for a Broker Affiliate:
Here we have assembles some winning tips that, a broker affiliate ought to chase.
Research Forex:
The very first step you have to follow as an affiliate is to research the forex market properly. You ought to be clear and concise about what are your target clients and what you really are promoting, and consequently, you will probably make more leads and more commission.
Besides, online learning platforms are saturated with such courses beneficial for beginners that educate the ins and outs of forex trading.
Choose standard trading platforms:
Before getting into a partnership with a broker, never forget to make primary research about the firm. It should be your primary step to take a deep look into the company's reputation, trade history, profitability, financial policies and payout plans to avoid any sort of inconvenience and scam in future.
You can portray this research of you in front of your clients to attract them as obviously, everyone wants to get attached to a well-reputed forex firm.
Approach a Demo tool:
Indeed, "Practice makes a man perfect". With the help of this crucial instrument, one may create a demo account, practice trade the marketplaces, and get used to the trading system.
Utilize tracking and reporting tools:
IBs and affiliates can view their profits and clients' trades on a cutting-edge tracking and reporting platform.
In addition to monitoring performance, partners can use this to pinpoint opportunities for growth in commission.
For instance, the CM trading dashboard makes use of cutting-edge technology to provide real-time transparency and reporting, which are essential to a partner's continuous success.
Marketing Management:
Well, composing a sound promotional strategy will help you establish broad principles and a clear plan for trading, even though it is not always easy to foresee the market situation.
Utilize various marketing platforms and techniques to draw in and keep customers. A successful marketing plan is founded on the realities of your circumstances and resources.
It considers the amount of money you are ready to put into trading and, consequently, the level of risk you can withstand without losing all of your investment.
Keep in mind that forex trading typically occurs in a high-leverage setting. For those who are prepared to take a chance, it also offers greater rewards.
Instructional support:
The most important thing, always value your clients as they are the building blocks to make an empire of a successful affiliate broker.
Provide them support and advice whenever they are stuck, motivates them, and groom them with your valuable knowledge.
Also, share the company's policies and informational structure and updates which a good forex company usually shares with its affiliates and IBs.
Besides, inexperienced and experienced traders can equally get benefit from video seminars and trading e-books.
Clients of a broker affiliate continue to groom by these tools thus improving their trading abilities, which will increase IBs' revenue.
The distinction between a broker affiliate and an IB:
Are you confused between a Broker affiliate and an IB? Let's not!
Well, no doubt the duties of both are the same and actually both are the same person. However, there is a minute distinction line between the two. Hence, the payment structure is the primary distinction between an introducing broker and a broker affiliate.
Affiliates typically receive a cost per acquisition, allowing them to profit once they refer a customer. Although an introducing broker can also receive CPA, they will profit from a client's ongoing business with a forex broker.
The more a client transacts the more rewards IBs will be eligible to obtain from the commission structure. An IB is motivated to assist a client in making money.
The longer a client trades, the more probable they are to generate profit, which enables an IB to earn commissions. In short, an IB is an upgraded version of a broker Affiliate. However, no bother to consider it so tough.
Final Thought:
Wrapping up, it is stated that all the aforementioned tips will a broker affiliate to anchor in the forex market and consequently it will lead to a massive client base and higher commissions too.
In this regard, the CM trading platform is much appreciated to get partnered with. As a broker affiliate, you can groom yourself positively by working with this authentic forex platform.
Kindly read our trading terms.