Last updated on August 3rd, 2023 at 11:32 am
Nigeria's apex bank released its Customer Due Diligence Regulations 2023 on Friday night, June 23, 2023. The regulations specifically upgraded Know Your Customer(KYC) as one of the measures to drastically reduce financial crimes and bolster anti-money laundering and counter-terrorism financing provisions to align with international best practices.
What do Customer Due Diligence Regulations 2023 mean for you and your business?
With the new guidelines, it means the requirements to open an account have changed from what it used to be as one of your social media handles is now one of the requirements for existing and new account holders.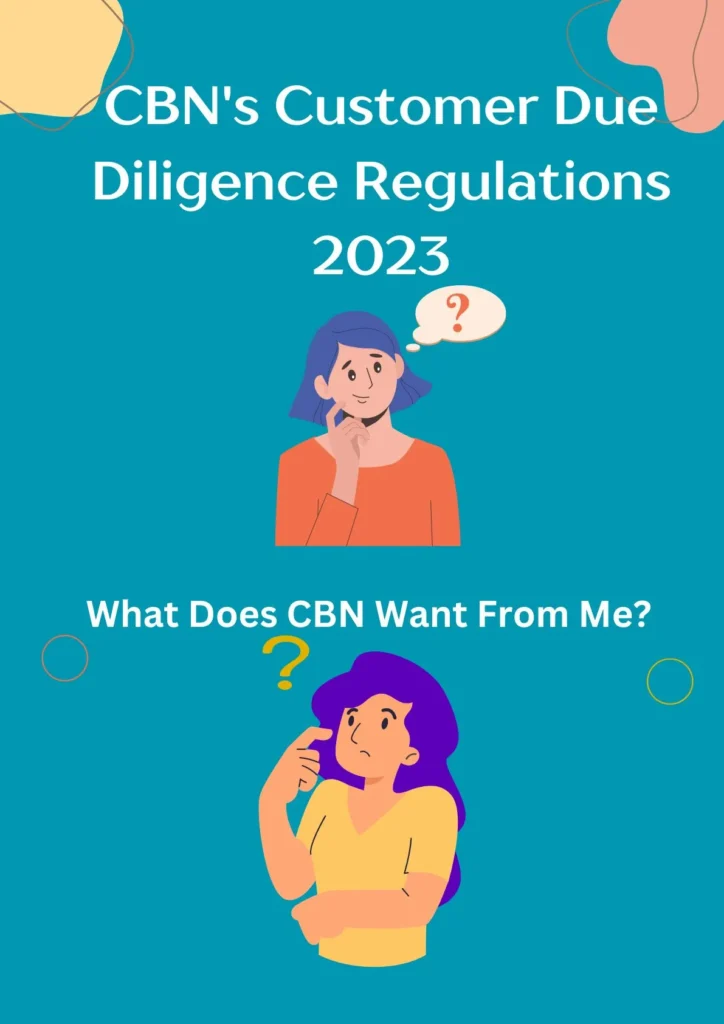 The upgraded regulations will also make it extremely difficult for individuals and entities to evade tax because of Tax Identification Number (TIN). This means, your TIN will be linked to the individual and entity operating an account, making it easier for the government to tax you or your company.
Updated requirements to operate a bank account in Nigeria
According to the author of, "Let's Talk About Your Money" Kalu Aja, for existing customers and new customers, here is a list of 12 requirements the Central Bank of Nigeria wants from every account holder:
Nationality
Social media handle;
Date and place of birth
Legal name and any other terms used (such as maiden name),
Permanent address (full physical address)
Tax Identification number
Telephone number, e-mail address,
Bank Verification Number (BVN)
Occupation including public position held; and name of employer
Unique identifier contained in an unexpired document issued by a government agency that bears the name, photograph, and signature of the customer, such as a passport, national identification card, residence permit, social security records, or driver's license
Type of account and nature of the banking relationship, and signature, and politically exposed person status.
Permanent address (full physical address), residential address (where the customer can be located).
Takeaways from the new regulations
Your financial institutions will now engage reliable and independent source documents, data, or information to verify your true identity.
While BVN and NIN are already with banks of customers who already have accounts with them, the CBN's new regulations say financial institutions need to do more to identify politically exposed persons.
For legal entities such as business names or incorporated organizations and trustees, the apex bank is mandating banks to undertake searches on public registries or databases, review annual reports or relevant financial statements, and examine board resolutions.
The new regulations also direct financial institutions to retain records obtained through customer due diligence measures for at least five years after the termination of a business relationship or an occasional transaction.
While the CBN's Customer Due Diligence Regulations 2023 says at least one of your social media handles is required to operate an account, henceforth, banks are now mandated to undertake regular reviews of existing customer records based on risk categories, with high-risk customers requiring annual reviews, medium-risk customers requiring reviews every 18 months, and low-risk customers requiring reviews every three years.