Last updated on November 24th, 2023 at 07:48 pm
What Does Commodification of Cassava mean?
The commodification of cassava refers to the process by which cassava is transformed from a simple agricultural product into a standardized commodity that can be traded in the market, often on a large scale to boost the revenue of a country.
Table of Contents
Takeaways:
Commodification of cassava can involve processes like:
Standardizing production methods for consistent quality.
Processing cassava into various products such as flour, starch, or ethanol.
Packaging, branding, and marketing cassava-based products.
Trading cassava or its derivatives in local, regional, or global markets.
Statistics on cassava production in Nigeria
Nigeria is the world's largest producer of cassava, producing approximately 63 million metric tons in 2021, according to a report by the Food and Agriculture Organization of the United Nations (FAO).
In Africa, Nigeria's cassava production has no equals, it is followed by the Democratic Republic of Congo with a production volume of around 46 million metric tons.
In the world, Nigeria still remains the number, its production in the product is more than three times of Brazil. And it almost doubles the production of Indonesia and Thailand, according to data InfomediaNG obtained from FAO.
But analysts believe that Africa's largest economy has not fully explored and converted its production capacity for its benefits.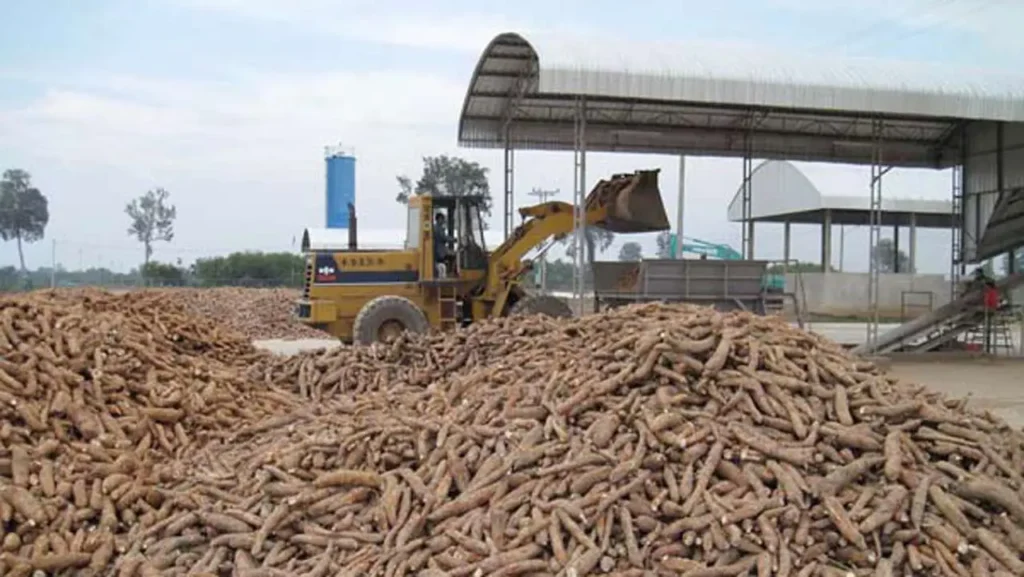 The debate about cassava commodification by Nigeria
In a recent video clip that was circulated on social media, a Nigerian journalist was filmed advising President Bola Tinubu to look into the possibility of commodifying cassava.
The man who identified himself as Ayodeji Bakare, specifically told the president to "use cassava in the commodification of the Naira".
In this context, he meant that the Naira and not the US dollar should be used as a means of payment at the international market when Nigeria trades cassava.
In essence, he is implying that Nigeria could use its comparative cost advantage in cassava production to promote Naira in the global market when exporting Nigerian cassava to the global market.
Potential of Nigeria in cassava production
In a report by the Vanguard Newspapers of November 2021, Dara Akala the Executive Director of Partnership Initiative for Niger Delta (PIND) says Nigeria could generate $427.3 million and another $2.98 billion from domestic value-addition to cassava and earn in export of cassava (annually) respectively.
So, how can Nigeria commodify cassava for the country to generate billions of dollars as revenue from the product annually?
7 Ways Nigeria Can Commodified Cassava
To give cassava production in Nigeria the necessary value at the global market, here are the strategic methods to deploy:
Standardized Production:
1) Nigeria can introduce improved and high-yielding cassava farming varieties.
2) Implement best agricultural practices to ensure consistent quality and yield, through the Federal Ministry of Agriculture.
3) Use technology, such as drip irrigation or mechanized planting/harvesting, to increase production efficiency.
Processing:
1) Establish cassava processing facilities that can convert fresh cassava into different products.
2) Produce cassava flour, which can be a substitute for wheat flour in many recipes. This way, reliance on Importation of wheat can be cut.
3) Extract starch, which can be used in various industries like textiles, food, and paper.
4) Convert cassava into biofuels like ethanol.
5) Process cassava into animal feed, especially in regions where grain is more expensive or less available.
6) Create value-added products like snacks, noodles, or packaged foods using cassava.
Packaging and Branding:
1) To meet the international standards and reduce rejection of cassava from Nigeria at the global market, the products must be packaged in a manner that extends shelf life and appeals to consumers.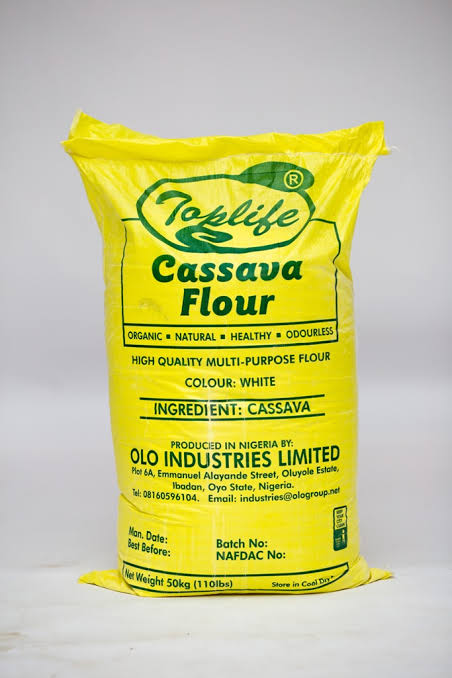 2) Brand the products to create a unique identity and differentiate them in the market.
3) Include certifications (like organic or non-GMO) if possible to attract niche markets. It must meet international standard best practices.
Marketing and Distribution:
1) Conduct market research to understand consumer preferences and potential markets.
2) Develop marketing campaigns to promote the benefits of cassava products.
The Federal Ministry of Agriculture should partner the National Orientation Agency (NOA) to sensitize the public and the international market in this.
3) Establish distribution networks, both locally and internationally, to ensure that the product reaches a wider audience.
Nigeria can partner international e-commerce platforms in the U.S, Canada, and the United Kingdom.
Engage with Stakeholders:
1) Collaborate with farmers, ensuring they receive a fair price and have access to resources, training, and support. Reintroduction of special funds for cassava farmers such as Cassava Bread Fund.
2) Work with governments and NGOs to promote cassava as a viable commercial crop and ensure sustainable production.
3) Engage with retailers and distributors to make cassava products widely available.
Policy and Infrastructure Support:
1) Advocate for favorable policies that promote cassava cultivation and processing. The promotion should begin with the lawmakers who are addicted to imported products.
2) Ensure adequate infrastructure, such as roads and storage facilities, to reduce post-harvest losses.
State governments across Nigeria are fond of concentrating on developing infrastructure in the capital cities instead of local areas where production is done.
Educate Consumers:
1) Raise awareness about the nutritional benefits of cassava and its versatility as an ingredient.
2) Organize taste-testing events, workshops, or cooking demonstrations.
Possible challenges:
Some of the challenges of commodifying cassava include:
1) Issues related to pricing volatility in commodity markets,
2) Concerns about sustainability
3) Smallholder farmer welfare
Conclusion
To use cassava in the commodification of Naira isn't a day job, it needs a legal framework from the National Assembly and the commitment of the Federal, State, and Local Governments, benefiting both producers and consumers.
The aim is typically to add value to the cassava, enhance its marketability, and expand its economic potential for Nigeria.