Last updated on August 6th, 2023 at 08:07 am
According to statistics, most car owners in the United States are over 60 years old. On the other hand, just around 0.88% of car owners in the country are in the category of 25-29 years old.
Another data by the U.S. Census Bureau American Community Survey revealed that 8.45% of U.S. households don't have access to a vehicle, ValuePenguin says in an analysis about car ownership in the US.
Table of Contents
So, how can you be among the youngsters who purchase their cars before 30? It is understandable for the young ones in that age bracket because it takes a lot of effort and resources to get a good car.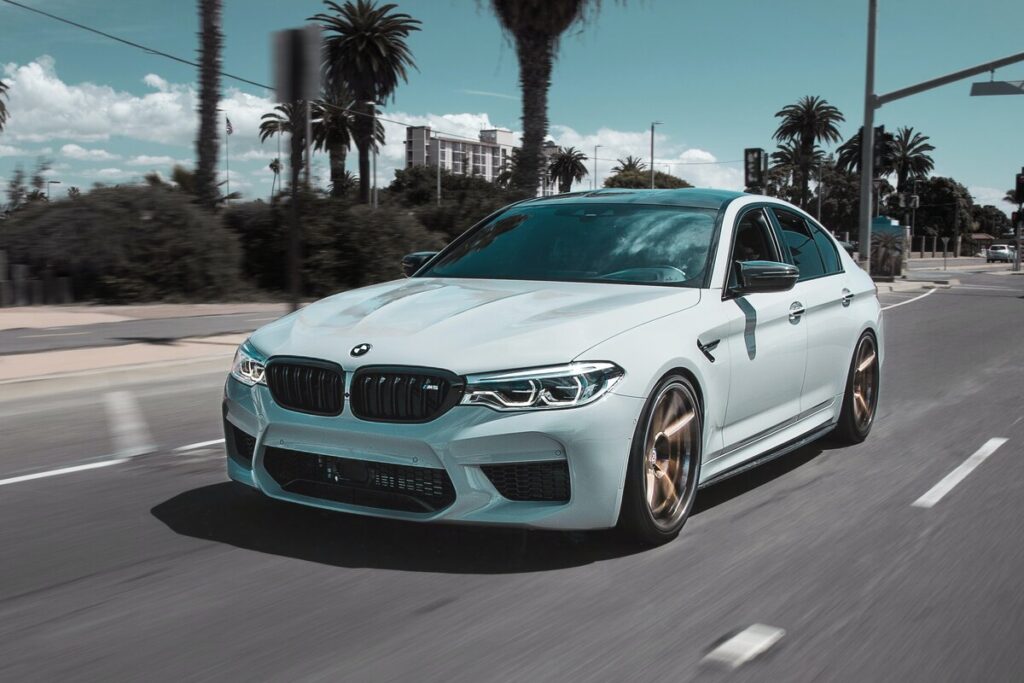 It means an average person has to wait till they can begin to earn a good income before they can become a car owner.
Nevertheless, it's the dream of almost every young adult in the US, just everywhere around the world, to own a car.
Adulthood however comes with its peculiar responsibilities and efforts, and if you are going to buy your own car before 30 or at 25 in the US, you should be ready to weigh the financing options before you.
In bringing your car ownership into fulfilment, there are some questions you need to provide answers to.
How Much Can You Spend On A Car?
Acquiring a car at 25 isn't something you achieve overnight. You must have been working towards it. So, it is imperative to know how much you're ready to splash on it.
You will want to give attention to basic interests like the brand, colors, gas economy, safety features, and the car's durability among others.
It is always advisable that you make sure your loan payment is not more than 20 per cent of your monthly income, to avoid spending too many resources on a personal vehicle.
Therefore, you have to be realistic and decide if you can afford a new car, or if you will simply settle for a used one for now.
A New Car or A Used One?
New cars come with a sophisticated and flashy outlook that attracts people easily, and it is easy to crave them due to this reason.
However, it should be emphasized that there is more to new cars way beyond their physical attraction.
For instance, new cars usually come with manufacturer warranties. Repair expenses is usually minimal for some months or years on a new car.
On the other hand, used cars are cheaper than the average new ones, but you may still have to spend money on maintenance and repairs.
This doesn't indicate an easy victory for new cars here, considering that many vehicles get to lose up to 20 per cent of their value after a few months.
Therefore, it makes more economic sense to get certain types of used cars instead of new ones.
Don't forget to have a trusted mechanic do a thorough inspection if you are buying a used vehicle, although you will pay service fees.
While new cars excel when it comes to the aspect of avoiding major repair costs immediately after purchase, you can still avoid this even with a used car if you get a certified pre-owned (CPO) vehicle.
Make a Down Payment
After deciding on the particular car you would like to buy, you may have to make a down payment for the vehicle if you can't pay all at once.
This is the initial lump sum you have to deposit at the dealership. It is important that you target depositing nothing less than 20% of the purchase price.
Can you raise this money before 30?
There are different ways you to go about this. For instance, with the right skills and qualifications, you can get a paying job and other easy online money-making opportunities.
You should be patient and try to save as much as possible for a down payment for your dream vehicle – even if it means delaying getting a car for some time.
By doing so, you will be able to save money in the long run and won't have to be pressurized beyond your capacity every month.
If you badly need the car and can't afford to wait to save much, you should go for a less costly car.
Financing Options Available For You
There are different car loan options in the US you can subscribe to, you must give serious consideration to your credit history.
Your credit history is a prominent factor lender will consider before they determine the interest rates they will offer you.
Many young people in this category don't have a formidable credit history yet, and it will usually limit loan options.
Basically, the better your credit, the more favorable the interest rate you can expect. Therefore, it is advisable to be patient to build your credit before applying for vehicle financing.
In case you want to check if you qualify for an auto loan, there are several firms that can give you a superb deal when financing a car in the United States.
The best part is: You have a lot of benefits that were not available many years ago. For instance, you have numerous lending options as well as channels to easily get information about rates.
You should know about captive finance firms – which are financing arms of big automakers.
They are in the business of offering traditional car loans and offers low- or no-interest financing deals which you will struggle to get elsewhere.
Imagine not having to bother about paying any interest till you complete the payment of your loan.
Now, aside from getting loans from these captive finance companies, you can also obtain financing from other channels like:
Big National Banks
You can always get funds from the big guys in the banking industry, such as the Bank of America, Capital One, and so on.
These ones have so many physical branches and even online channels, with systems and structures that ensure sophisticated services.
Community Banks
There are formidable small community banks across the US that offer auto loans to qualified people,
Online-Only Banks
These innovative platforms can also be utilized to acquire auto loans too, and you can easily do business with them from the comfort of your home.
Credit Unions
These are cooperatives formed by certain people of like minds, and they operate differently from the typical lender.
Many times, nonprofit credit unions send back their excess revenue to their members, and this can be via lower interest rates on loans or even more lucrative rates on savings accounts.
Some of the credit unions that offer auto loans include Pentagon Federal Credit Union, Pentagon Federal Credit Union, and Navy Federal Credit Union.
Financing Companies
These are specialized firms that offer specialized services to certain kinds of customers. They are different from the usual financial institution because, while they loan money, they don't accept deposits.
Buy Here, Pay Here Dealerships
You can take advantage of these auto dealers in the United States of America, particularly if you have accumulated bad credit in the first place. However, this is not usually recommended due to their common huge interest rates.
Getting Your Car
After acquiring your funds, you can start the main car-buying process from the dealership, either in person or online.
It doesn't matter what medium you are employing, it is advisable that you take the car for a test drive before paying to it.
Compare prices and deals from different car dealerships. The aim is that you get nothing but the best. In the same vein, make sure you are bold when it comes to negotiation.
Conclusion
As a 25-year-old adult in need of a car in the US, you must the strategic and should be something you should have started saving before you reach 25.
After purchasing you purchase your desired car, you have to get car insurance, as this is required by law, irrespective of where you reside in the United States.