Last updated on December 9th, 2022 at 07:38 am
WhatsApp's recent video-voice call link functionalities for business and individual users are new features launched by the messaging app.
The new feature is similar to Zoom and Skype where users are able to create video call links, meaning the two existing firms have a competition in video call link space.
Functionality expansion
The Meta-owned messaging firm had earlier released some updates including: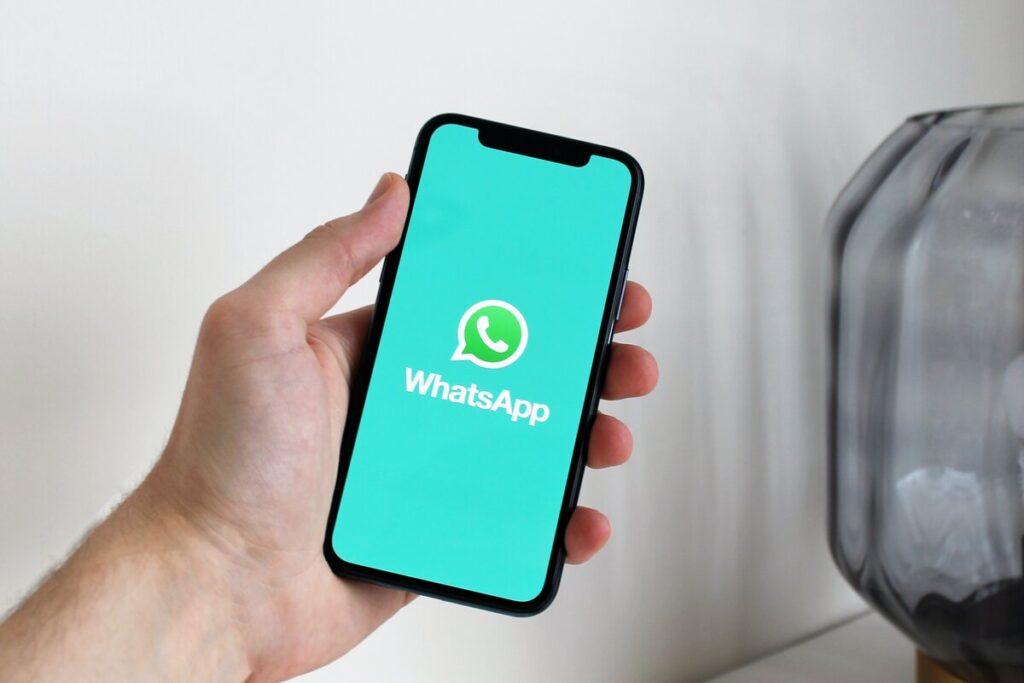 1) A feature that enables only the admin of a group to be notified when a member leaves a group.
2) Ability to easily react to status posts using status reactions
3) A feature that gives the admin the power to delete others' message for everyone in case such message violates the group's rules.
4) The recent feature is for individuals to create voice and video call links and be able to share the link with others to join the conversation.
5) The new feature simplifies voice and video group conversation.
How to Create Video-Voice Call Link on WhatsApp
At Actionable Info (infomediang.com), we love trying out new features that will boost business activities.
We tried the new feature on this device:
Device Name: NokiaG10
OS: Android 12
Network: G4
So, here are the 4 simple steps to create a voice or video call link on WhatsApp:
1) Click the "Calls" tab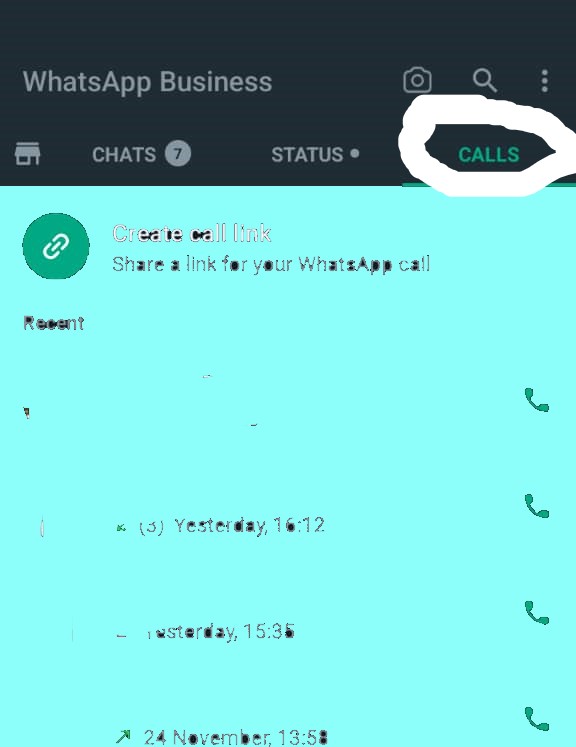 2) Click the "Create Call Link"
3) Select your call type: you choose video or voice from the call type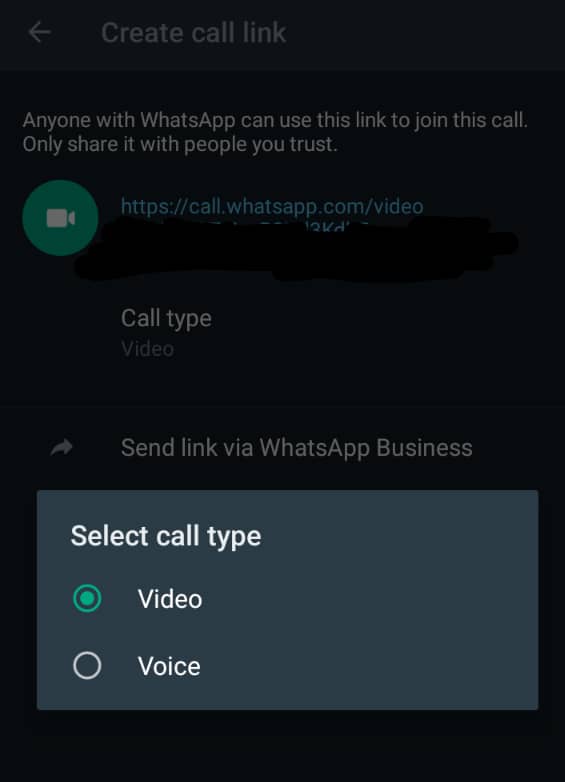 4) Copy Link and share it with whoever you want to join the call or voice call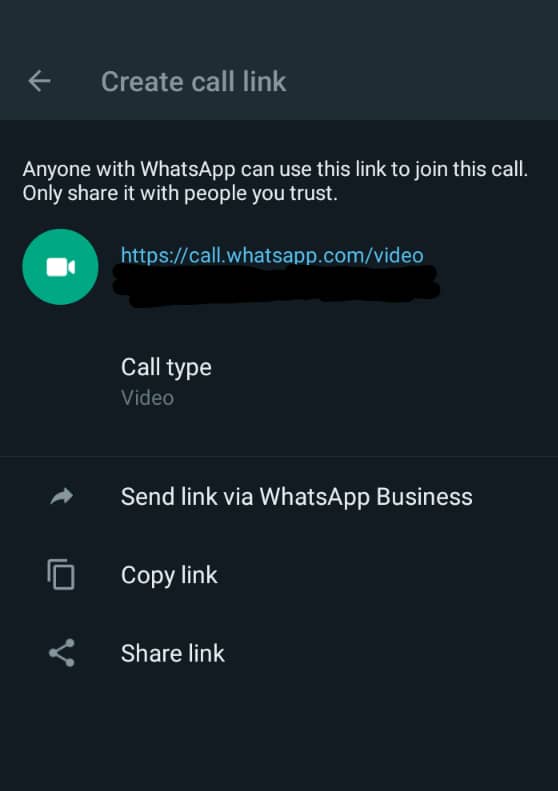 That's all.
Who can use the new feature
iOS users
Android users
What we like about WhatsApp's Voice-Video Call Link
We love the fact that the video or voice call link is difficult to guess. An uninvited guest cannot join because it is end-to-end encrypted.
It is an invite-only link the initiator of the voice or video call has power over. This means anyone who doesn't have the join link cannot hear what is being discussed.
The beauty of it is that 22-character IDs contain a combination of small and capital letters and numbers. All these are not arranged in ascending or descending order. It's random.
With the link I created, I was able to share the video link with my team of writers right from the create call link tab.
Not just that, it is also easy to copy the link and share it via other social media platforms on your phone.
Worrying about a lost link is eliminated because if you forget or misplace the link you've generated, you simply generate a new one which is unique from the earlier ones.
The link can be revoked for privacy and security reasons.
Another notable feature is that the links expire if they are unused for 90 days.
Final thought
At the time of this update, WhatsApp call links are not supported on laptop
WhatsApp's voice or video call link is a call for Skype and Zoom to step up their game. A great competition!