In the 1970s, the Nigerian currency was strong that it was more valuable in the foreign exchange market than today's almighty Pounds Sterling and the United States dollar.
That was when the leadership of Nigeria should have concentrated more on locally made goods, and strengthen its exports, this way the demand for foreign exchange – which usually put pressure on the local currency – wouldn't have been curtailed.
The persistent demand for foreign exchange goods has a huge role to play in influencing the strength of a local currency. Today, Nigerian leaders are themselves, advocates of foreign goods and services, through their actions.
The strength of the naira has nose-dived over the years in the global currency. The naira is nowhere to be found in the list of currencies for global trade. At the time of updating this article, $1 was NGN710 at the parallel market.
Despite all the challenges facing the naira due to poor monetary policies and ill-conceived financial policies coupled with bad leadership, the naira is still a king over some currencies in Africa. This is not a glory, but an indication that Africa is in a financial and economic crisis.
The list of weaker currencies against the Nigerian currency is a pointer that the currencies of the countries under review are in more terrible shape than the naira.
Sadly, most of the African currencies that are weaker than the naira are dominated by the former French colonies.
Despite the political independence granted to his colonies, France is known to be in control of its former colonies economically.
Below is a list of countries in Africa where naira is better in the exchange market.
Sierra Leonean Leone (SLL)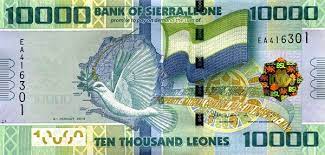 The official currency of Sierra Leon is Sierra Leonean Leone which is the weakest currency in Africa and the most worthless when compared with global currencies. 1 SLL is NGN0.033. NGN500K is worth 16,372,234.84 SLL while $500K is worth 7,048,750,000, that's over 7 billion in the country's local currency.
Congolese Franc (CDF)
The Congolese franc (CDF) is the official currency of the Democratic Republic of Congo popularly called DR Congo
1 CDF at the time of this is 21 kobo, meaning, NGN5,000 is worth 24, 237.83 CDF while NGN1 million is worth 4,847,565.29 in DR Congo.
Tanzania Shillings (TZS)
TZS/NGN is 18 kobo. NGN5k is worth 27994.51 Tanzanian shillings. When TZS is paired against the Nigerian currency, the naira does better.
But on the global stage, they are worthless as it is very rare to see any global trader who would want to accept NGN or TZS as a means of exchange.
Uganda Shillings (UGX)
Uganda shillings is one of the African currencies that is weaker than the Nigerian naira. UGX/NGN is NGN0.12. Coins have even been faced out of the market in Nigeria.
Sudanese Pound (SDG)
When you hear Sudanese Pound, one may think it carries the weight of the British Pound, but no. 1 SDG is less than one naira/ Specifically, a SDG is 93 kobo.
Central African CFA Franc (XAF)
XAF is the official currency of six central African countries, including Chad, the Republic of the Congo, the Central African Republic, Equatorial Guinea, Gabon, and Cameroon
XAF is a unified currency, and of course, a unified exchange rate against other currencies of the world.
XAF/NGN is NGN0.67 (67 kobo). Meaning the Naira has some weight against the currency of the six central African countries.
In some parts of Cross River, South-South Nigeria travel to Cameroon on bike to buy goods and smuggled such products into Nigeria.
With the naira, they buy more in Cameroon even though Cameroon still exercise some level of superiority over Nigerian goods.
Recently, the Central African Republic adopted bitcoin as an official currency in an effort to pull out of France's economic bondage, but crypto – the most volatile digital currency – is more likely to cause more economic problems for the troubled country than it bargains for.
Madagascar Malagasy ariary (MGA)
While the naira continues to slide against global currencies for international trade, NGN500K is worth 4,870,695.371 MGA.
Regionally, the naira still has some weight, but our report on some of the African currencies that are stronger than the naira also shows that Nigeria priding itself as the giant of Africa is deceitful.
West African CFA franc (XOF)
The West African CFA franc (XOF) is the official currency of eight countries in West Africa. The Countries that have XOF as their official currency are: Senegal, Guinea-Bissau, Benin, Burkina Faso, Togo, Cote d'Ivoire (Ivory Coast), Mali, and Niger.
Note: The peso was the official currency of Guinea-Bissau until 1997 when it dropped the peso and joined West African CFA franc (XOF) in an effort to fight high inflation
XOF/NGN is NGN0.67 just like the XAF.
Malawian Kwacha (MWK)
MWK/NGN is 51 kobo
Somalian Shillings (SOS)
SOS/NGN is 72 kobo. No thanks to Somalia's drought, poor leadership and ravaging terrorism led by Al-Shabab, one of the most dreadful terror groups in the world.
South Sudanese Pound (SSP)
Despite gaining independence from Sudan on July 9, 2011, the Republic of South Sudan which is the world's youngest nation is yet to get it right economically.
At the time of publication 1 SSP is 93 kobo. South Sudan continues to battle internal crises.
Rwanda: Franc (RWF)
Despite Paul Kagame's revolutionary economic policies in Rwanda, the country still has a lot of things to fix years after the dark days of genocide in the country.
RWF/NGN is NGN0.41 at the time of this publication.
It is important to note that Rwanda's health policy is one of the best on the continent. It follows a universal health care model.
Burundi Franc (BIF)
With BIF/NGN going for NGN0.20 , the Burundian franc is weaker than the naira
Comorian Franc (KMF)
The official currency in Comoros is franc. As of May 2, 2022, the Comorian franc was pegged $465.75 and 584.37 against pounds Sterling
5K KMF is worth NGN5,608.88
Recap:
Below is the summary of African currencies that are weaker than the Nigerian currency using the official exchange rate
| | |
| --- | --- |
| Weakest African currencies | Naira To Local Currency |
| Leonean Leone |  32.74 SLL |
| Congolese Franc | 4.72 CDF |
| Tanzania Shillings | 5.50 TZS |
| Uganda Shillings | 9.11 UGX |
| Sudanese Pound | 1.08 SDG |
| Chadian XAF | 1.52 XAF |
| Malagasy ariary | 9.90 MGA |
| Guinea-Bissau XOF | 1.52 XOF |
| Gabon XAF | 1.52 AXF |
| Benin Republic XOF | 1.52 XOF |
| Republic of the Congo XAF | 1.52 XAF |
| Senegalese XOF | 1.52 XAF |
| Togolese XOF | 1.52 XOF |
| Equatorial Guinea XAF | 1.52 XAF |
| Burkina Faso XOF | 1.52 XOF |
| Cameroonian XAF | 1.52 XAF |
| Ivoirean currency (XOF) | 1.52 XOF |
| Central African Republic XAF | 1.52 XAF |
| Somalian Shillings | 1.37 SOS |
| Burundi Franc | 4.84 BIF |
| Comorian Franc (KMF) | 1.15 KMF |
| Rwanda: Franc (RWF) | 2.41 RWF |
| Malian XOF | 1.52 CFA franc |
| Malawian Kwacha | 2.41 MWK |
Recap
The fact that the naira is stronger than some currencies in Africa isn't an indicator that the Nigerian currency is better. If Nigeria had visionary, selfless, economic savvy leaders, many African countries should have adopted the Nigerian currency by now.
For instance, the high inflation in Nigeria is forcing some of its denominations out of use e.g NGN5 is gradually becoming worthless.
The comparison shows that a lot of economies in Africa and their currencies are in a critical state. They need fixing. Africa as a whole has not gained financial and economic independence because they are always at the mercy of its former colonial leaders.